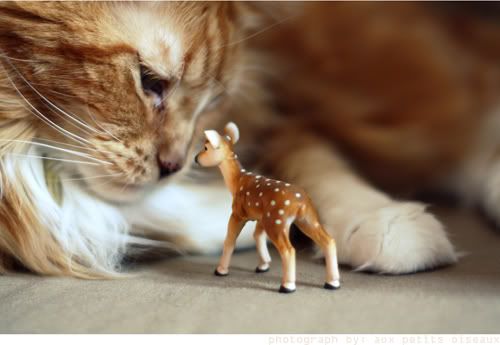 This week's question for Talk It Out comes from two lovely ladies and it's a great question that I think many of you may be interested in contributing to today…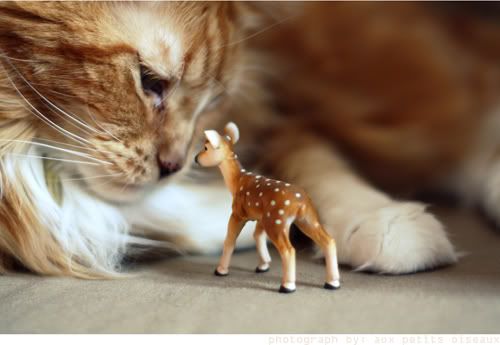 How do you engage your readers?
Two lovely fellow bloggers, Alex from Strawberry Lemonade and Chantelle from Fat Mum Slim, are curious as to how to engage readers.
"How can I get readers involved in the comment section… Do bloggers do anything to encourage dialogue or discussion (in their posts or via social networking)? Or are they content simply knowing people are reading (and therefore they do not put much thought into writing posts that will encourage participation."
I'll add my two cents in the comments section with all of you… Please join me there. :)
(photograph: aux petits oiseaux)
I read about Svenska Stylistgruppen today on the Creativity Channel and was so inspired by what I clicked on and then, fell in love with… all at first sight! It's a group of stylists, which appears to be an agency, run by business partners Helene Holmstedt and Maria Malmström.
Svenska Stylistgruppen has a talented group of more than 30 stylists, mostly interiors but also food, products and such… and I found a few that I thought I'd share with you briefly. Their names are Viveka Gil, Helene Holmstedt, Ulrika Jidström, Ann Charlotte Ridderstolpe, Anncatrin Rosenqvist and Kerstin Söderlund — each of their names links to their portfolio so please take a peek. I selected images above from their portfolios, I like seeing them all together so I created virtual mood board mixing them together. I love the shots of lime, teal and lilac, don't you?
(images: Svenska Stylistgruppen)
There is so much inspiration packed in the pages of Elle Interiör Sweden but if you're not lucky enough to have access to their issues the website is the next best thing. I find so many great links, ideas and trend reports there and I don't even read Swedish… but it's so visual and easy enough to navigate that you really don't need to. Here are a few recent photographs in Elle Interiör, I like the colors in these photos and the gorgeous au natural wood trend that they are spotlighting…
When I think about it, how many decorating magazines do I really read anyway, even when they are in English? Sad to admit but it's true, I skip most of the articles or trend reports but I do scan them and if the home or product is of someone I know then I'll read it… otherwise not. Is it bad for a writer to admit this publicly? Should I feel ashamed of this? Well whether it is or not, there I've said it and it cannot be taken back: I only read text in design magazines by either a writer whom I know to be engaging, informative, conversational and/or witty (a few columns from Domino come to mind), or I just skim and drool at the photos and read the bylines and photo captions. I guess everyone is different though. But I will say this, there are exceptions — when Selvedge arrives, I gobble it down word-by-word. I read each article twice. It's so well written and poetic in some ways, it's a word fest and extremely informative…
(images: elle interior sweden)
The pillows from Paola at Atelier Pompadour in Italy are so unique and I love that they're one-of-a-kind and handmade. Using fabric and felt, her shop has many interesting offerings — it's a great find to bookmark for gifts to give to someone who appreciates handmade with a graphic, modern sensibility. I personally adore the blue cars and would love to put this in a boy's room.
I'm not sure about the rest of Europe, but felt in Germany is huge… and has been a big trend in design for awhile. You can find seat cushions, pillows, hats, ornaments, just about anything and everything in felt. What about where you live, is it commonly used there as well? Paola also writes an inspiration blog (in English) from her home in Milan called the Creativity Channel. Great name for a great blog!
(images: atelier pompadour)