I just discovered interior stylist and blogger Marie Nichols from the Whole Lotta Lovely blog and had to make it the blog of the week. Her Sydney apartment is featured in the July 2010 issue of Real Living magazine that just arrived – her place is so sweet.
Another moodboard, this time in yellow glossy paint over her desk.
Red isn't even my thing but her bedroom is so adorable I can't stop looking at the details – love the dotty bedding and the art over the bed. She is clearly a Rob Ryan fan!
I think my favorite spot is her bedroom and I love her inspiration board next to her sofa, too. I'm so happy I read about this talented lady! Here is a glimpse of the article above, though you'll need to pick up the issue if you want to see more and read about Marie or pop on over to her blog: Whole Lotta Lovely.
Psst: View her online styling portfolio here.
(images: holly becker for decor8)
Hello Friends, it is Leslie here with another Color Me Pretty series – the June edition. This time around I played with fruity pinks and purples along with a little chartreuse. Since summer is here for some of us why not liven things up!
In this collection I attached some goodies to a manila folder inspired by Holly's post here. The cute card of the girl's head is by Fifi Mandirac who has a fun and color inspiring line. You can also check out more about her in this post with glimpses of her home in Paris. The other pretty floral card is by Elum Designs.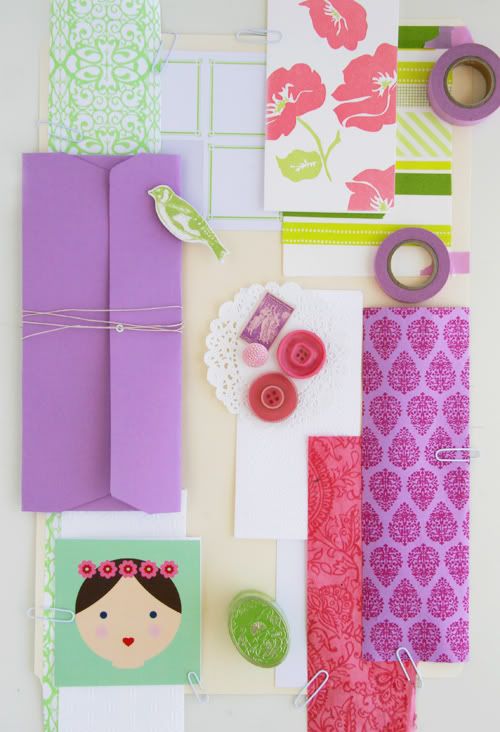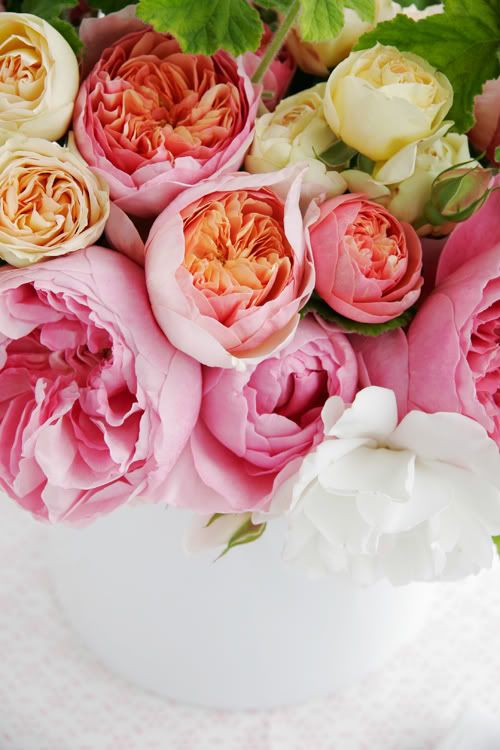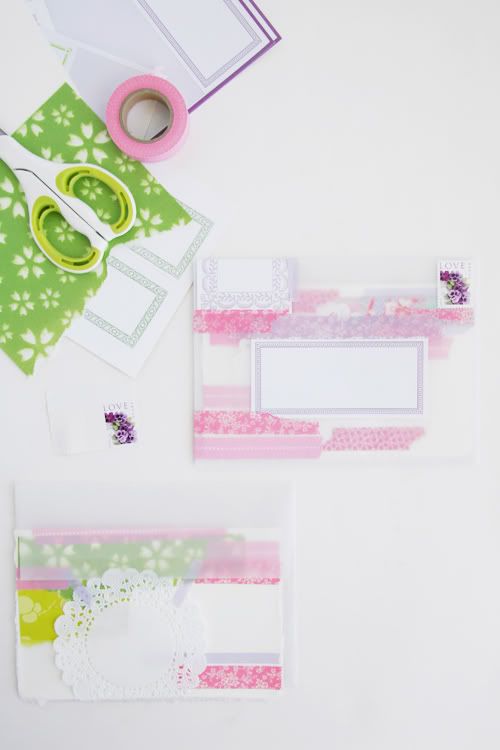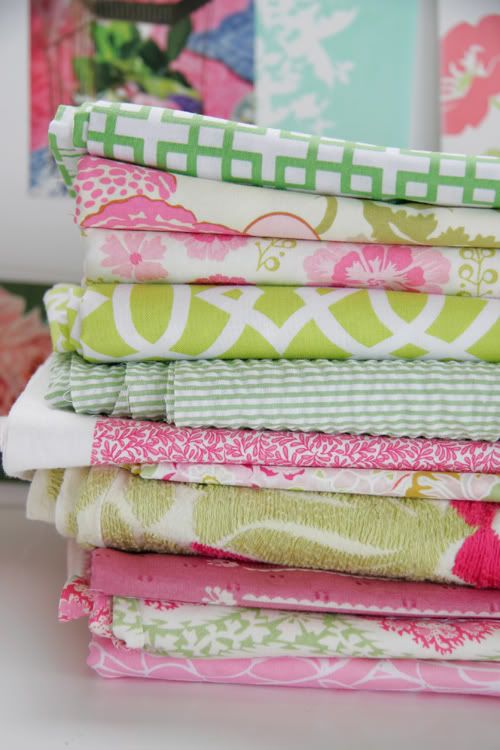 My daughter and I have been mailing out lots of collage work to her grandma's and aunties lately. It is a fun project for her and keeps her busy while Mommy is trying to work. We use semi-transparent glassine envelopes so that her artwork shows through and then we continue collage on the exterior of the envelope. The little works of love have the potential to bring a smile or at least a glance of interest to those who see them along the way to their final destinations. She loves going to the post office or finding a mailbox to drop her treasures into and I love witnessing her process.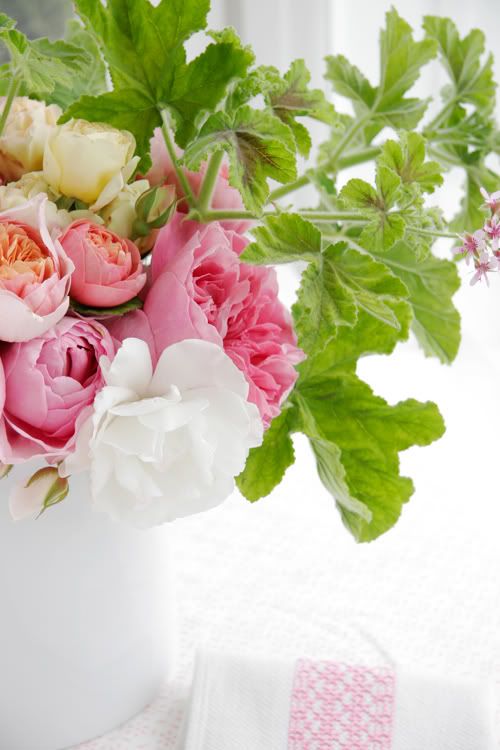 I am still obsessed with roses after my visit to Rose Story Farm last month. All the fragrant varieties are available right now at the flower markets and I have a hard time resisting! In the bouquets some of the roses are David Austen's Phoebe rose which has a strong sweet scent and Yves Piaget, which also smells divine. Both would work well for a special occasion bouquet.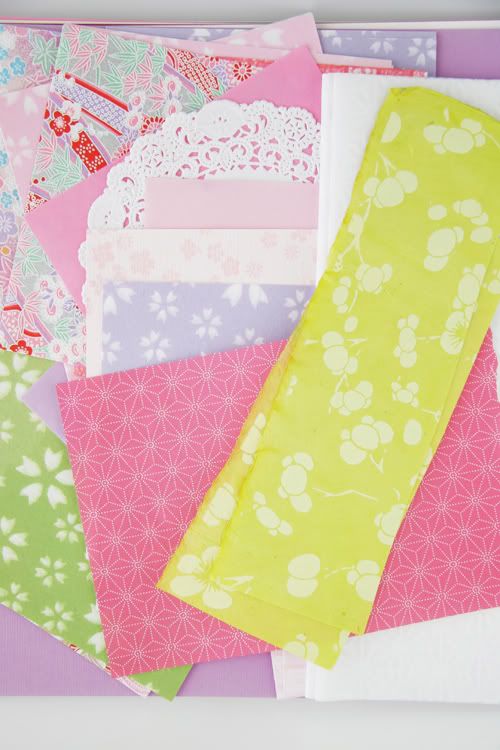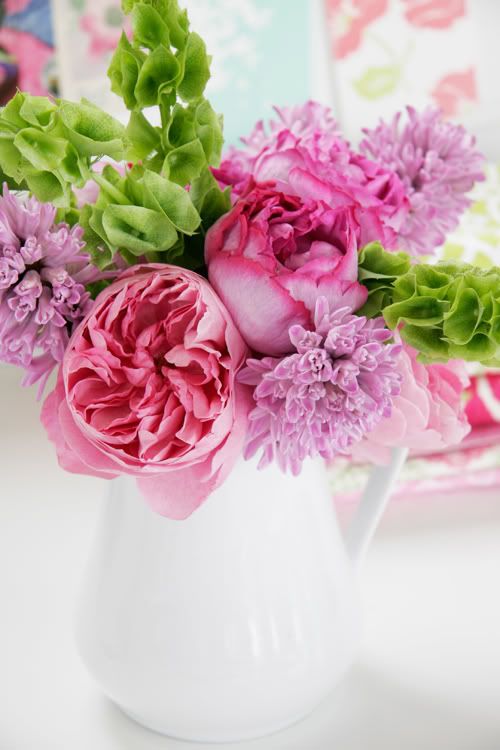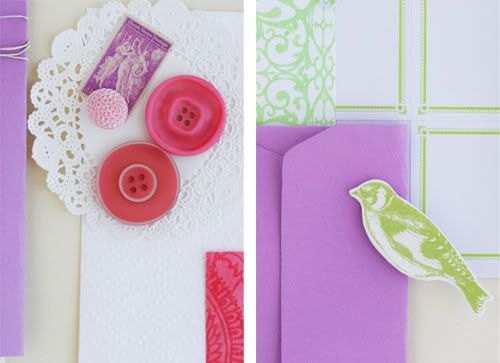 I hope you have enjoyed this series today, a fresh way to kick off a Monday morning! I look forward to seeing you back here with a few more posts tomorrow and Wednesday while Holly is working on her project. Until then, take care. – Leslie
(images: leslie shewring)