I have to show this fab place I stayed at in Amsterdam last week called Hotel Arena suggested to me by a friend. It was in this old gorgeous building, a former hostel I was told, along a canal. It had the best lounge and restaurant downstairs…. but the room, oh the room! I loved it! It was fun to be in such a massive space all alone — I felt like jumping up and down on the bed! Here is my lovely room by day…
As I threw open the big windows and listened to Usher's OMG (hey, I couldn't play my music so I put on MTV), I fell backwards into my delightfully soft bed… I truly felt OMG being in such a fun room. The bathroom was this giant black glass cube with an open shower (meaning no walls) and a giant bathtub. It made me want an open bathroom and a massive shower just like it, I loved the concept.
I loved the clean design of the room, the soaring ceilings and old windows, wood floors, and the beyond lovely gold shimmery bedding and pillows from Mrs.Me. I have to buy some Mrs. Me bedding for my new bedroom — I kept thinking that while I was at this hotel as I loved it so much. The combination of gold on the bed and gray curtains was such a great combination because it added warmth to the room at night. Between the lighting and bedding, the room became very warm and the walls appeared to be a creamy white at night but by day, the white walls looked very crisp white due to the natural lighting combined with the gray drapes and white furniture which cooled the room down. I thought the design was very clever! I photographed it at night to show you what I mean… See how creamy the whites look now? And how romantic?
I will request this exact room again when I return in the Fall — it's only 40 minutes by plane or 4 hours by rail, so I'll definitely go back to hang out only next time I'm bringing my honey! Hotel Arena was definitely a place to bring a special someone. :) Hubba hubba. It had that "vibe" in the hotel, you know? I saw this 70+ year old couple with gray hair, slumped over, emerging from a room one morning — he had the biggest smile and twinkle in his eye and she shyly looked at me like she had just been a very naughty girl. It was so adorable, I loved seeing their cute little sparkle and resolved at that moment — when I am 70, I am staying at sexy hotels with my husband too! :)
So yes, after working and shopping this room was a lovely place to relax and enjoy the beautiful canal views. Ah, Amsterdam. I'll be back to see you again soon….
(images: holly becker for decor8)
While in Amsterdam last week I had an entire day off between shoot days so I made a special appointment to visit the home and atelier of Leslie Oschmann of Swarm because I've been hoping to meet her for a few years now. I finally got the courage to just approach her! I don't know, something about meeting someone so talented who spent many years at Anthropologie in such a creative role can be a bit intimidating but I figured I had nothing to lose so why not call her up?
Fortunately, she was quite welcoming and lovely even… so I ended up in her pretty Amsterdam apartment/atelier last Wednesday morning. It was such a nice visit, she gave me her full attention explaining her process, showing me around, sharing secret upcoming projects, and giving me a glimpse of her most recent work including these gorgeous bags that I photographed here to share with you.
Leslie sources paintings from mostly flea markets and reinvents them so they can become chairs, bags and so much more — but she also allows some to remain simply as she found them — as paintings only stitching in a fabric tie on the portrait of a man or a silk scarf in punchy colors as a jacket for a lady or the vase of a flower (example below as seen in Anthropologie ). I loved looking at the old chairs that she covered in vintage oil paintings to give them a fresh, new look.
She sells lots of her work to Anthropologie, but if you would like to buy something directly from her for you or your own little shop, you can contact Leslie directly (l.oschman AT chello.nl). Leslie is currently making more bags so please contact her if you like what you see.
Leslie so nicely sent me home with one of her bags — I was so surprised and honored that she'd do something so kind, it really made my day because I'm rather shy about taking things but when someone gives you such a special gift it's one you always remember. And so I will always remember this special meeting whenever I use my pretty bag (I've already tested it in all of the rain I got hit with after leaving her flat and it held up just wonderfully!) Thank you again Leslie for the bag and for the lovely time that you so generously shared with me.
(images: holly becker for decor8)
It's time to enroll in the Blogging Your Way e-course that will return next month for a 4 week session with me and a lovely co-teacher Leslie Shewring! This is the first blogging e-course ever launched online (I rolled it out in March 2009) so I'm proud of the connections I've made and the wonderful information that I share with all of you along with the helpful tools and ideas that Leslie will provide.
This course will teach you how to write from the heart, style interiors (I'll share some ideas I learned on the road while working on my book) and Leslie will show you some favorite things to arrange and photograph for your blog to give it more personality. It will also cover photography and share tips and tricks, teach you how to set up an inexpensive home photo studio, flower arranging ideas, organizing your work area so you can be more creative, and so much more — like how to connect with your blog readers, using social media to network, how to earn extra income through blogging and how to edit images and add text and borders to them to make your blog more beautiful and interesting. When it comes to blogging, presentation is key to creating a blog that reflects your style so why not present your home and the things in it in the most authentic and personal way to your readers? This course will help you to learn how to do that. And so much more! Other topics include: Handling negativity online, how to overcome writer's block, dealing with fear, taking risks…. lots of topics to use and enjoy.
We'll have a lot to cover in 4 weeks but I'll leave the class open at the end for an additional 4 weeks so that you can catch up if you need to. The forum will remain open during those additional 4 weeks so that you can network with fellow students. I will post a podcast weekly for 8 weeks, the final 4 weeks you will be invited to a special section in the forum where you can discuss the topic with other students.
This is a self-paced, password only e-course so only students can access all course materials, website and forum. We will not have group homework assignments in this class but will have weekly homework that you can do if you'd like — these exercises are meant to help you get the most out of this class but they are not difficult assignments — they are fun! Promise!
After class, you will be invited to join a private BYW email group that currently has students from past BYW courses so you can continue to connect there with fellow classmates from this course and also to meet and greet others who have taken BYW before you. The group is very active and fun to be a part of, so I'm sure that you will enjoy it!
Enrollment begins today and the course will cost $119 USD which gives you access to me daily, Leslie on Friday, a dedicated tech support person, all materials, weekly podcasts (over 10 total), a private forum for students only, and extra forum time to discuss additional podcasts, oh yes… and enrollment on the alum email list. If you have taken this class before you are welcome to enroll as we have lots of fresh material to share.
Date: September 3 (on the 3rd you will only receive materials to get you started, class officially kicks off after Labor Day weekend on Tuesday, September 7) and runs until October 4, 2010 with class/forum time extending until November 1, 2010.
Complete course outline here.
Leslie and I cannot wait to welcome you to our next class – you can SIGN UP HERE until the class is full and then registration will close.
(images: Leslie Shewring)
I wrote to lovely Sophia from the So Binique blog because I spotted her very white living room there and thought it would be nice to share corners of it on decor8 for some inspiration! I like to begin a new weekend feeling positive and motivated and nothing quite does it like seeing a beautiful home, eating a good meal, having social time with friends, a nature walk… and since we are sharing this virtual space together and I cannot cook for you — then I have chosen to show a beautiful room with lots of white to clear your mind and give you a fresh slate to work from for the weekend! :) Trust me, you are better off — my cooking skills leave much to be desired. :)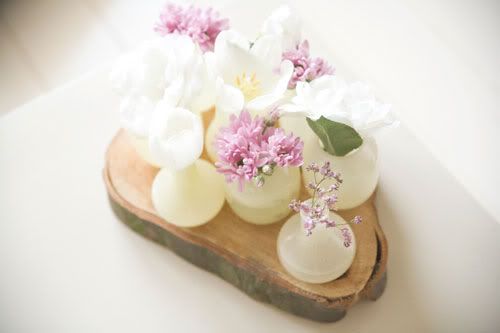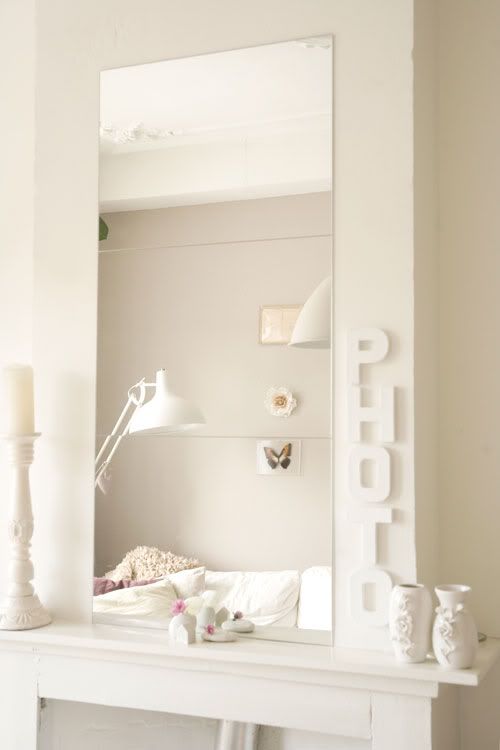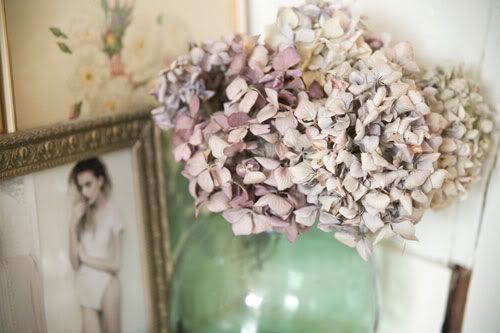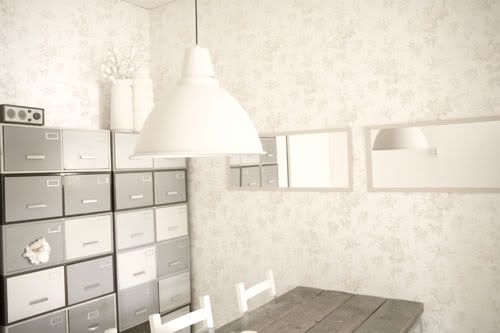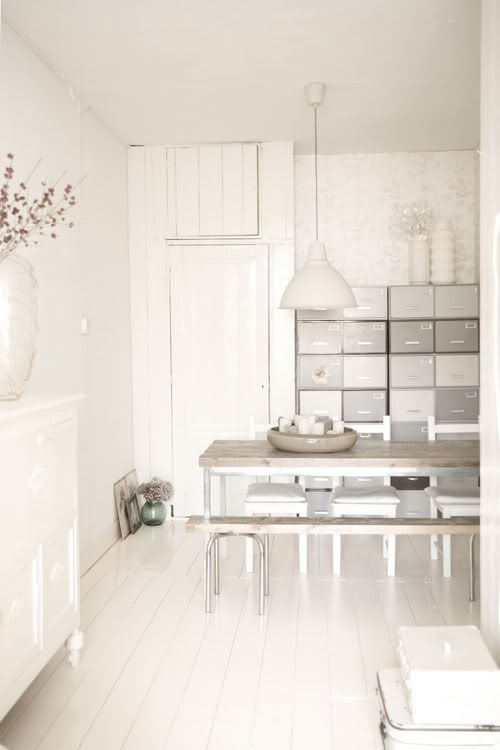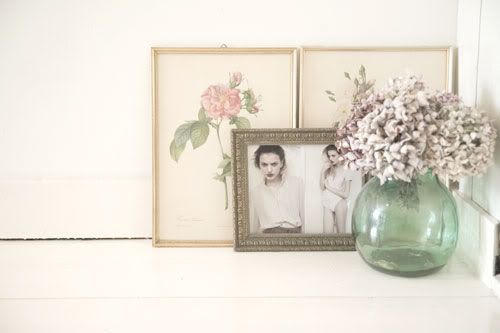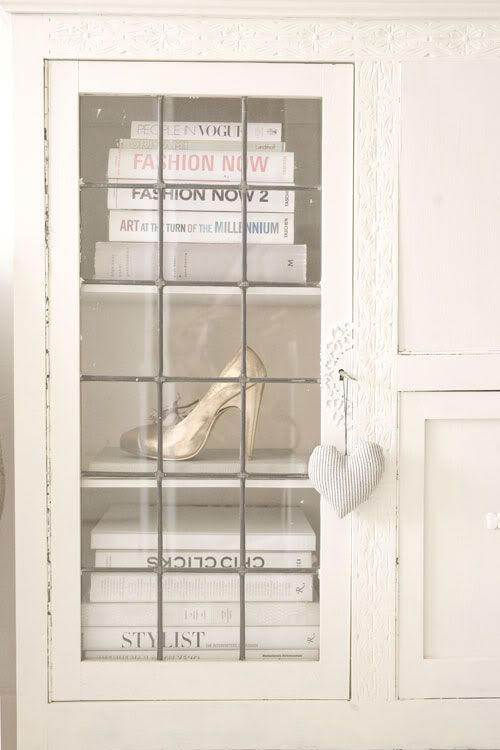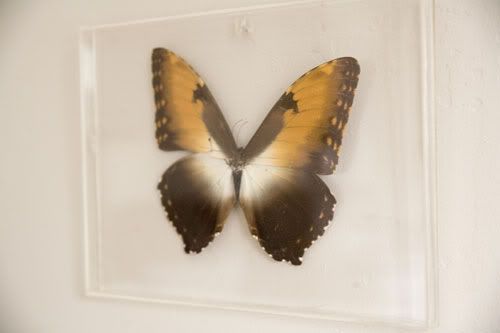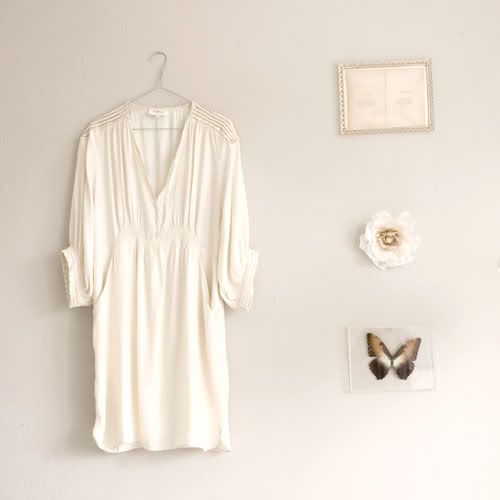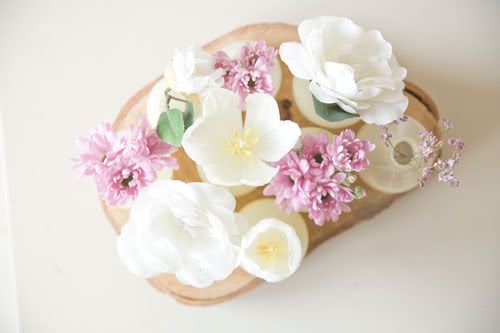 See any lovely ideas that you can use at home? Thank you Sophia for sharing your living room details with us today. :)
(images: So Binique)