For Virginia Johnson fans you will be happy to learn about her new line of colorful bedding. It's been block-printed in India and is now available online to pre-order. Virginia has designed duvet covers, quilts, baby sets and much more. Here is a peek…
So lovely! Congratulations Virginia and much success on your new line!
(images: virginia johnson)
I know I mentioned them briefly as I swooned over Lobster & Swan earlier, but I can't help myself — I must point you over to V&A Prints! You can order high quality prints and have them delivered to your home to frame and enjoy. I love some of the Grace Kelly photographs and even found this one below of Jerry Lewis quite lovely – he is shown in such a thoughtful pose, I love it!
Which reminds me, as I was packing last weekend I watched an old Dean Martin and Jerry Lewis film from the 1950s, Living It Up, have you seen it? This is the cutest clip where they sing, "Every street's a boulevard in old New York…" It makes me feel close to my grandmother when I watched Dean and Jerry. She always loved to watch their films and sing along to them. When I see black and white photographs of Hollywood film stars such as these above, I always think of my dear, sweet Millie.
(images: v&a)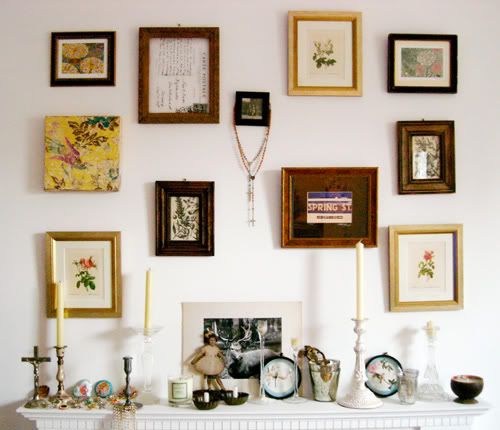 It's images like these that keep me coming back to the lovely Lobster & Swan blog again and again and again. Jeska Hearne has such a girly, romantic, cozy home… Her arrangements of things are so beautiful and it really is a photo of a living room like this that makes me want a fireplace so badly… Her mantle just melts my heart! But we can't have it all which is why we visit the blogs of various virtual friends to find inspiration through the things that they have that we wish we did! :) ha!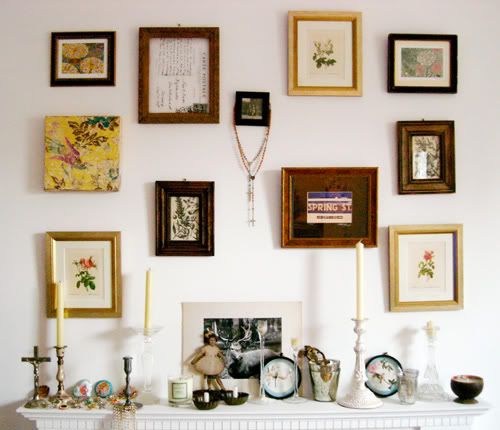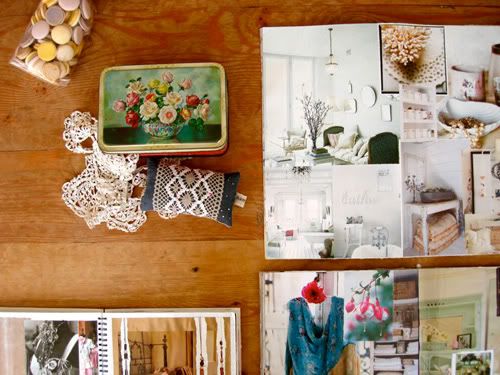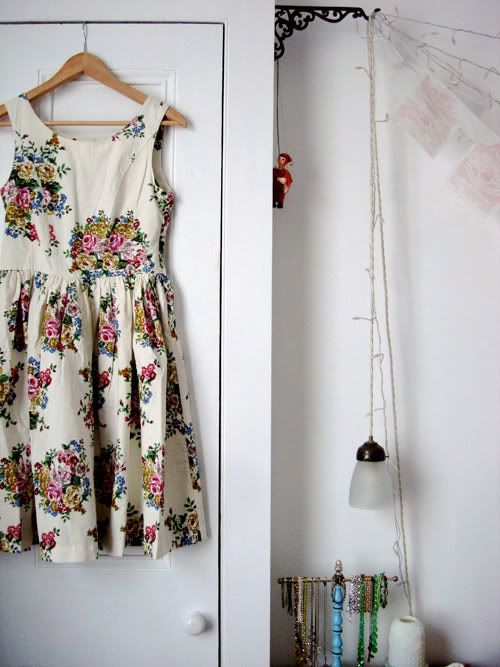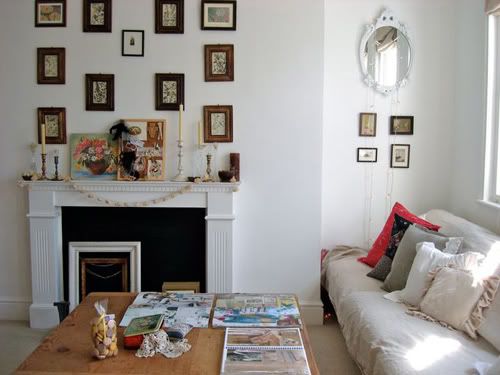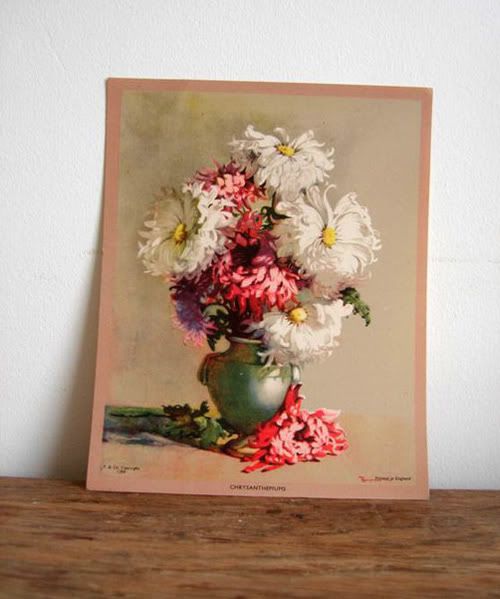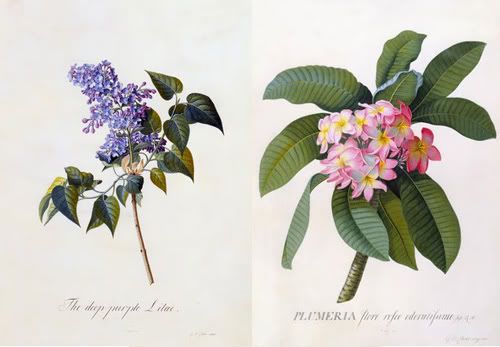 I especially LOVE the prints she pointed out over at the V&A museum shop online… Jeska if you are reading this you make me happy always. :)
(images: Jeska Hearne)
I love throw rugs so when I read about Florian Pucher and his Land Rugs over on the Livingetc blog this morning my eyes popped wide open and my jaw dropped. These are so awesome! A little too bright for my taste, but the concept is amazing and I'd love to have one in more understated hues. But even still, these are fabulous.
Pucher was born in Vienna where he studied architecture and then went on to practice in Shanghai. Next, he decided to try something new and is now designing products alongside partner Sophia Liu Bo. His designs range from tableware to jewelry, sofas and everything in between — including these gorgeous hand-tufted 100% New Zealand wool Land Rugs which won the Elle Decoration International Design Award in 2009 for best floor covering.
I love these country-cool aerial views of the countryside of America, Europe and Africa. Very fresh!
(images: florian pucher)