I first discovered Sanna Annukka's charming folklore-inspired drawings thanks to an old Keene CD purchased years ago (Under The Iron Sea) and I've been following her ever since.
I really enjoy the various projects that she works on, take for instance her recently designed greeting cards over at 1973 that are eco-friendly since they're made from recycled paper and vegetable ink. These would look great framed, don't you think?
P.S. Don't forget to look through the 1973 website, it is great – so many fab works over there.
(images: 1973)
I feel so inspired today thanks to my friend who just completed a trend forecast for her client and I had the honor of seeing it a few moments ago. It was this collection of beautiful and super creative mood boards, so now I feel like I'm flying! It is so important as a creative person to have a few others in your immediate circle who are also creative because on days when you feel drained, their energy can really pick you up and she certainly did this for me today.
Speaking of trends, I've been noticing something more and more when it comes to furniture — fabric layering. I came across this new collection from Moroso called Sushi and I think it's inspiring to see the mix of color and pattern. This collection, designed by Edward Van Vliet, is described as a, "sophisticated wrapping concept inspired by universal layers, found also in nature and architecture… each layer distinguished by a different sort of upholstery."
I love sofas with different layers and I'm guessing this is all an extension of the patchwork pattern trend and we'll only see more and more sofas and chairs with various layers of pattern and color because it is one way in which the customer can personalize their design a bit, isn't it? Why buy the standard beige sofa when you can buy one that you had a hand in designing… For instance, I'm currently loving the idea of a sofa with a solid back and base but with patterned seat cushions. Tricia Guild does this so well and I love it and want to be able to afford some of her furniture someday because I think her upholstery is to die for, never mind when mixed and matched so beautifully and lavishly layered onto a sofa or chair.
When I was in London in one of her shops, I found a gorgeous sofa called festival that had a mix of fabrics on it and I couldn't believe a sofa could be so beautiful! It was definitely a show stopper. I would do almost anything to own a Designers Guild sofa — Orbit and Hayward are my favorites.
Delish! What do you think of this layering trend? Would you try it?
(images: moroso and designers guild)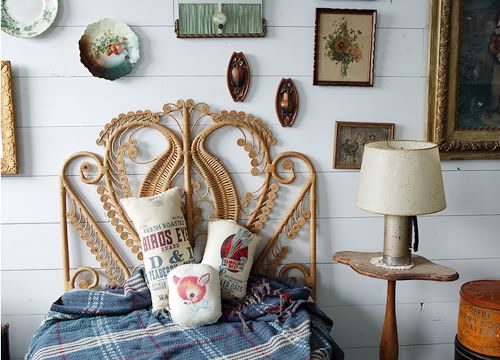 Yesterday was a busy Monday but such a great one. The week started off very well. How about for you? I had to teach the BYW class (we're having so much fun!) and then needed to sketch lots of floor plans for a project I'm working on.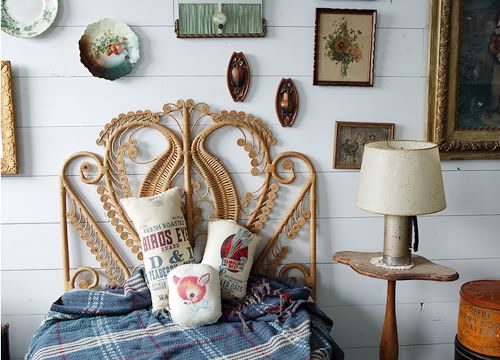 In addition, I was quite busy organizing work things, then I went out for an hour in the forest to just clear my mind and work out which was a real treat. I'm in the process of redesigning the decor8 template and working with a graphic designer on a new logo (and tagline) plus I'm putting a proposal together for my next book to give to my literary agent in October.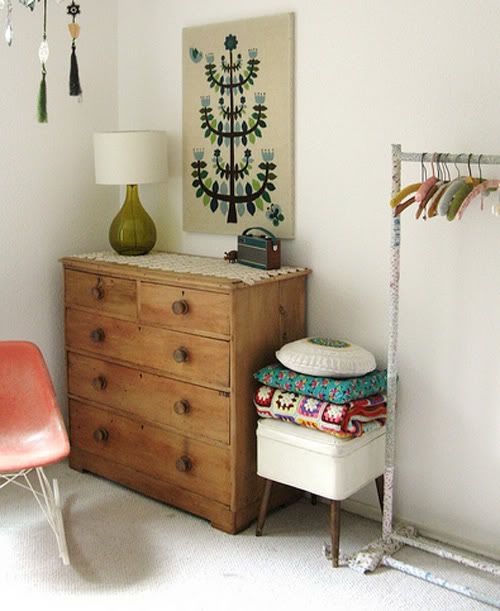 On top of that, I'm going to Morocco in a month for a teaching trip and need to plan out my lessons and handouts — and then in early November I'll be in Istanbul for a week. I can't wait to see Turkey! My dear friend will take me to the hidden gems there so that I can share some shopping tips with you upon my return.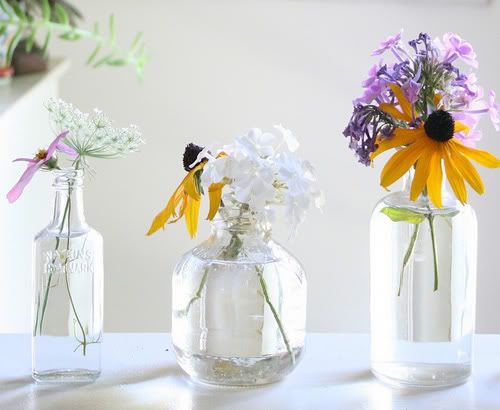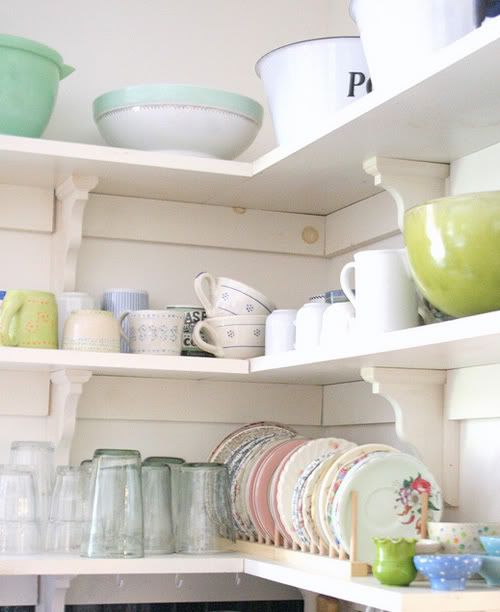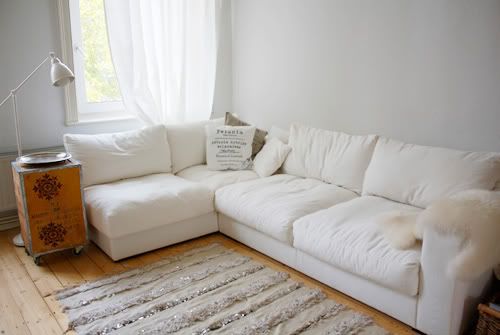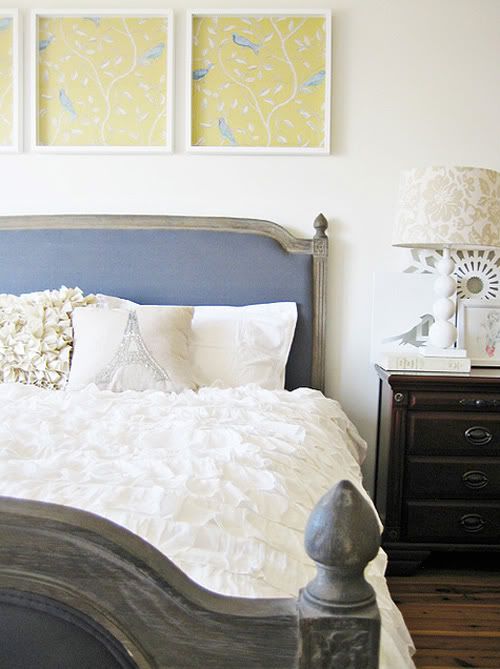 I also move in a few weeks — we went into our new place today to measure the kitchen and bathroom, I drew a floor plan for each, and now I have to get started on the design of it. I counted how many lights we need to install, 15! That breaks down to 11 pendants, 2 sconces and 2 bathroom lights. Oh my! Wish me luck on that, I've never had to purchase so many lights in my life in one shot.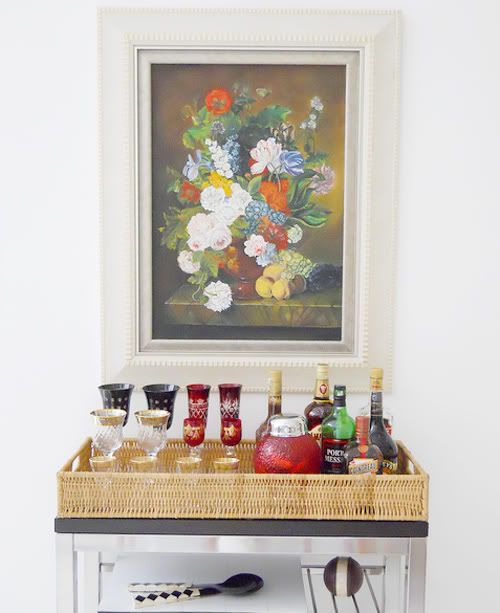 This busyness is fun though, but sometimes I wonder how I'm not wearing socks that don't match and how I end up leaving the house with matching earrings on because my brain is all over the place!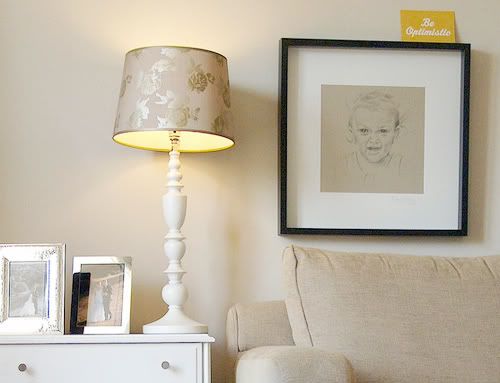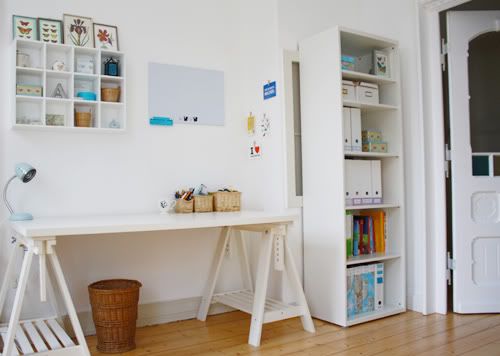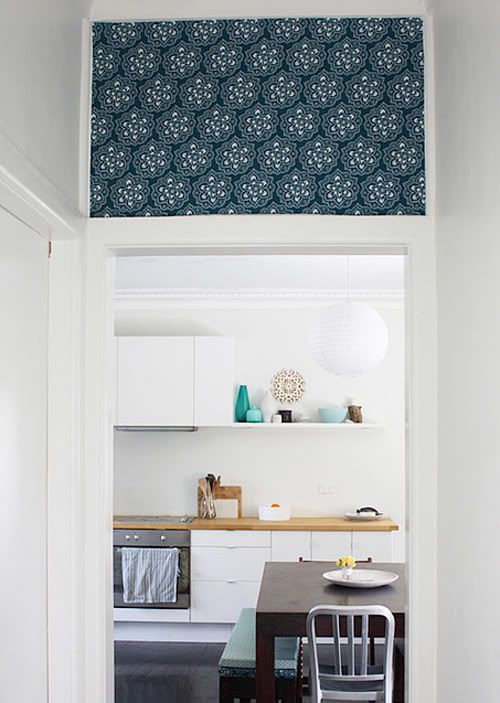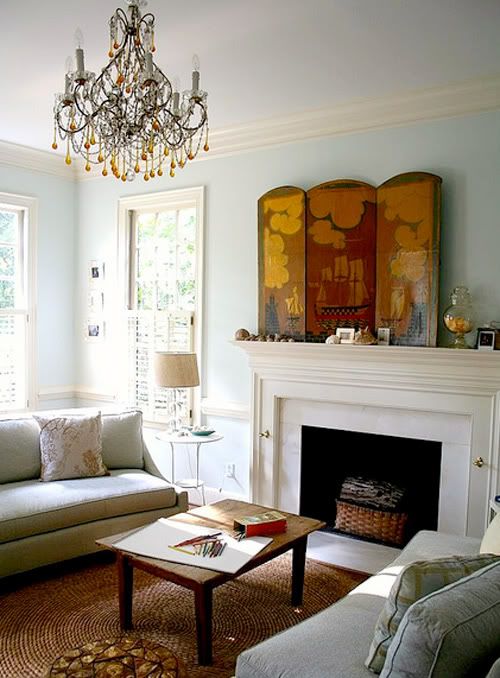 I hope you are doing well! In this post I've placed some inspiration taken from my Flickr group called Interior Styling. Members are invited to post edited and styled rooms and corners of rooms, it's a very sweet group and a nice place to take a break during the week to flip through all of the images submitted there. I hope that you'll bookmark it, or join, and visit regularly.
I see a theme above — lots of greens, blues, yellows… so soothing and cozy.
(images linked to their sources above)
It's Etsy time! I have some great sellers for you to enjoy this week. Prints, rubber stamps, badges, paper cuts, porcelain, doodles and much, much more!
First up, Matou en Peluche for original drawings and prints of art deco girls, retro glamor, birds, cats and dogs with a French twist. Lovely! Illustrator Samantha Battersby has a blog, too.
Next is Mr Yen in the UK who sells his intricate paper creations inspired by Scherenschnitte or German paper cutting. Great finds here!
Now it's time to visit Wapa who is ceramicist Ady Shapira in Israel. Ady lives and works in a small village that is, "surrounded by citrus orchards near the Mediterranean Sea."
I found out about Paule Trudel Bellemare from Anna over at Door Sixteen since her dog Fritz was a "model" for one of Paule's portraits. I love her custom work of owners with their dogs, this would be the best gift ever!
Finally we have the lovely work of Flora Chang from Happy Doodle Land, a designer/illustrator originally from Taiwan who works for Hallmark Cards in Missouri and has her lovely doodle shop on the side. :)
I hope that you enjoyed my picks for the week!
(images: linked to their sources above.)