Great news everyone! Kelly Wearstler has a brand new blog called My Vibe My Life! Yay! I was so glad when her office contacted me today to share this great news and asked if I would like to share it with all of you. Why yes, of course! Kelly contributed to my upcoming book, Decorate with a few great design tips so of course I am inspired by her work. I think what I love most about her is that she is fearless when it comes to designing interiors — I can't help but think her new blog will be a huge success because of her style but also her courage in just going for it.
I like when people are fearless, when they have courage to go forth and do what their heart tells them to do. Unfortunately, so much of what we are exposed to goes through this giant filtering/editing process and the original beauty of it, the soul, becomes so completely watered down that the original voice gets lost.
With Kelly Wearstler, you never ever get the sense that she holds back. What you see is what you get, even if someone may criticize her designs for being so "out there" (design is subjective after all), she doesn't change her style to please the masses. She is authentic, true to her vision, and this is what makes her so admirable to me personally. I can't wait to follow her blog regularly and watch this creative dynamo in action. Congrats on the new blog, Kelly!
(images: kwid)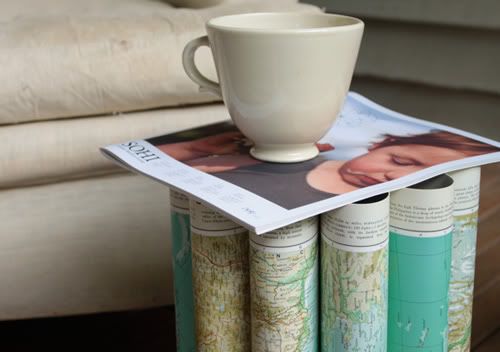 Monique Germon is the proprietor and creative director of Story, a sweet little shop that recently opened its online doors and features curated handmade goods from homewares to fashion and accessories. Story prides itself in, "Exhibiting the work of individuals who make a significant contribution through the production of exceptional art & design… [Story] reveres authenticity above all & pays homage to this as a style unto itself." I love that thought, that authenticity is a style of its own that deserves as much respect as the creation itself. SO TRUE!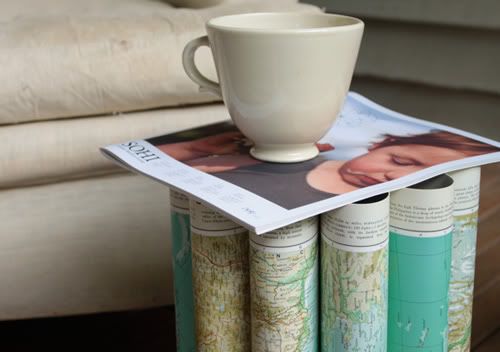 Fantastic stool made from paper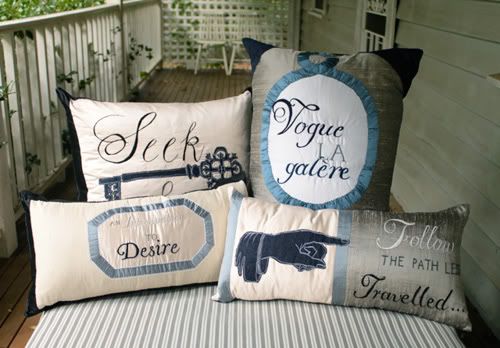 Gorgeous pillows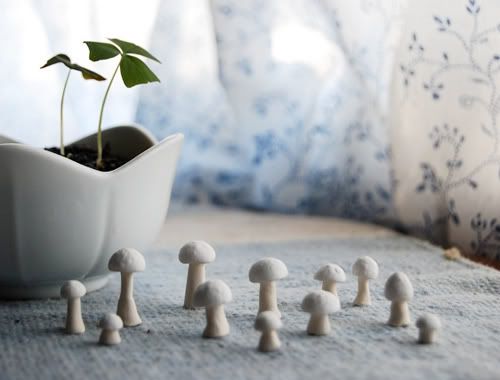 A dozen tiny ceramic mushrooms

More pretty things, including one-of-a-kind art and Australian magazine SOHI, one that I recently discovered and have formed quite a curiosity for because it looks quite fabulous and unique.
Story offers complimentary postage for all items shipped within Australia, but they also ship to locations worldwide so contact them directly for pricing and more information.
Thank you Monique for writing in and telling me about your new and delightful online shop!
(images: story)