I got up this morning and felt so inspired to begin a new week… and I'm starting to feel really excited about my book launching on March 25 in the UK — I can't wait! I have a Facebook fan page for Decorate and I'd love it if you would join because I'm not only sharing book contributors and their websites each day until the launch, but I'm also going to start listing upcoming book tour dates. So far, I have a book launch party secured in London on April 13 (I'll tell you where soon) and a book signing and blogger meet up scheduled in Amsterdam on June 25.
I'll also be speaking at the Blogher/Creative Connection event in St. Paul (please come if you can!!!) on September 15 and doing a book signing there that weekend, and on Sunday, September 18th I'll be in Berlin speaking at a huge event for small business that Etsy is hosting called Hello Etsy. It feels good to be booking dates to get out there and meet lots of you – I can't wait.
To stay in the loop please join the Decorate Facebook Page and if you'd like, the decor8 Facebook page too — I'm posting stuff regularly on both fan pages for the book and the blog. :)
Here's to getting out there to mix +  mingle and sell some books – yay! These are exciting times for sure.
P.S. Thank you Casasugar for the great review!
(image: holly becker for decor8)
Would you like to go shopping with me for a moment today? We can… c'mon — let's go visit Susan Sheller from Cotton Love Home in Woollahra, Sydney, Australia. This lovely shop is both chic and casual and specializes in Belgian interiors with an infusion of the Hamptons and a dash of ethnic chic. I love eclectic style – taking this from that corner of the world and combining it with something else from another favorite culture and boom – you have created a look of your own. How do you make it work? The common thread is usually the color palette that holds everything together.
In the case of Cotton Love Home, it's color (mostly neutrals), patterns (subtle graphic prints) and texture (objects that are very tactile from nubby linens to woodgrains and wools. And like me, Susan loves products from Flamant, a leading decoration and furniture brand in Europe, which she carries in her Australian store.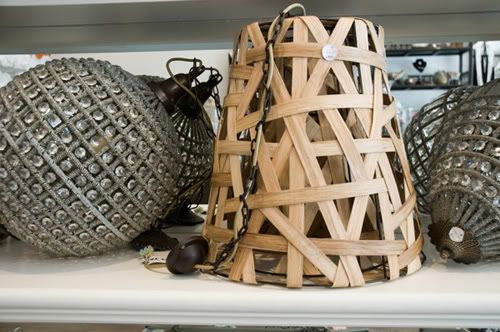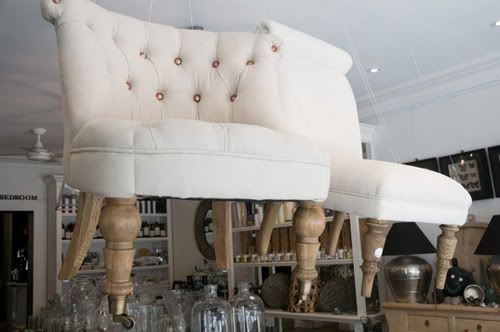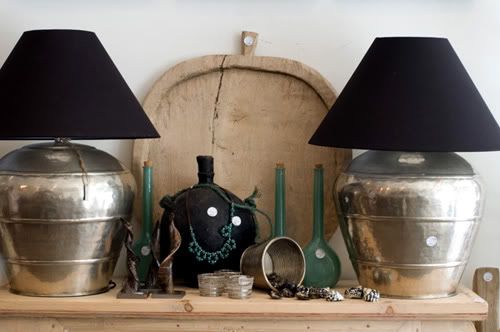 I have to shout out Australian photographer Jillian Leiboff who shot all of the above photos for Susan and offered to share them with decor8 readers – beautiful work, Jillian – thank you!
(images: jillian leiboff)
Anyone who knows me well, knows that I love butterflies. I've long held an interest in them and today, view them as not only delicate, beautiful creatures fluttering about in nature — but in the home I like to see them as motifs whether on a print or used in a pattern as part of a pretty piece of fabric. I spotted these gorgeous 3D wall butterflies crafted from paper on Etsy's homepage today and felt inspired to share them. These are made by Jacqueline who runs Hip and Clavicle in Pennsylvania.
I love Jacqueline's inspiration behind her work, "To explore the way ordinary objects and processes come together with human sense and memory in moments that transcend their everyday existence. I am drawn to capture and recreate those moments that spontaneously fill me with wide-eyed reflection and contemplation." I think you could use these to create a lovely installation in your own home much like how a store would create a seasonal installation to promote a theme — your theme could be centered around Spring and you could put these on delicate transparent fishing string and hang them in your window or from the ceiling in a children's room — or of course, use two-sided tape and adhere them to the wall.
Butterflies symbolism freedom, exploration and whimsy. That's a big part of who I am, which is why I think the butterfly will always remain an inspiration to me. Owls for their wisdom and quiet strength, dolphins for their playful energy and ability to connect with those whom they love, trees for how sure and secure they appear yet just below the surface it is their roots that keep them strong, clouds, flowers, the sparks you see at times when two things strike together… the smell of the forest after rain has fallen… There is so much in nature to inspire and delight the senses, isn't there?
(images: hip and clavicle)