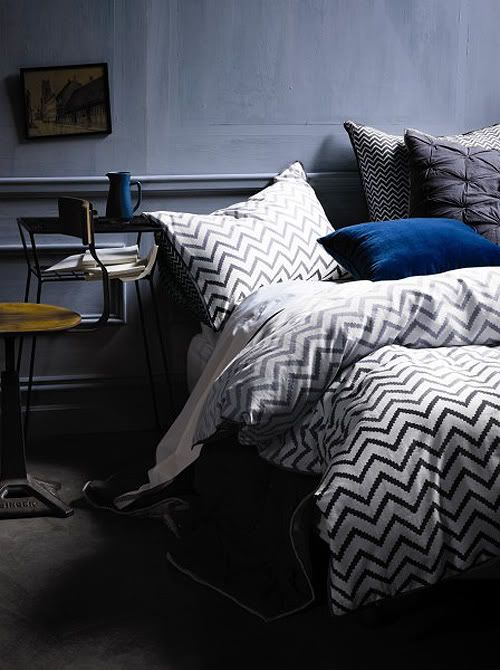 I love luxurious Australian interiors brand AURA by Tracie Ellis because their bedding is gorgeous. How restorative and comforting a beautifully designed bedroom can be! Their ethical and sustainable designer home wares range from bedding to bath towels, table linens, throws, kaftans, aprons, pillows, notebooks and more. Their latest collection is the Inka bedding in two colorways, fig and smoke, in a crisp zigzag pattern.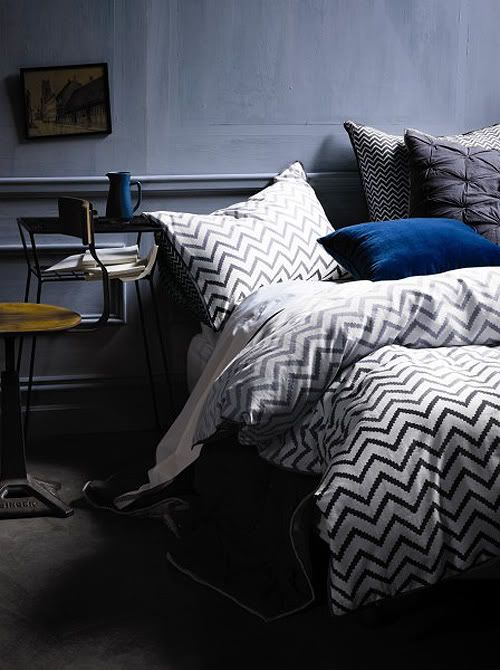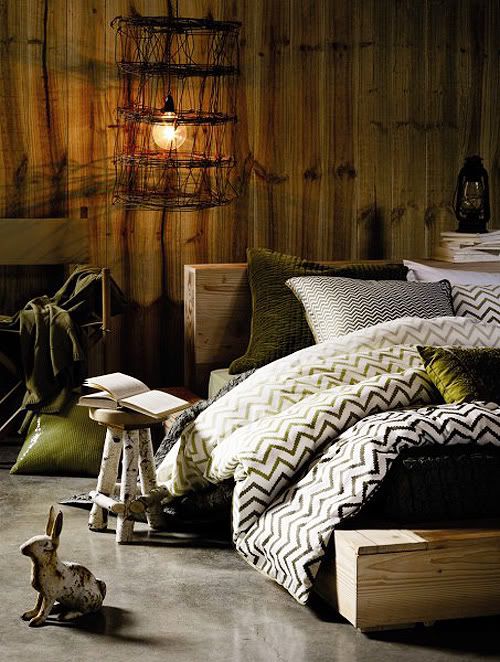 Thank you Beth for writing in to introduce AURA to decor8 readers!
(images: aura)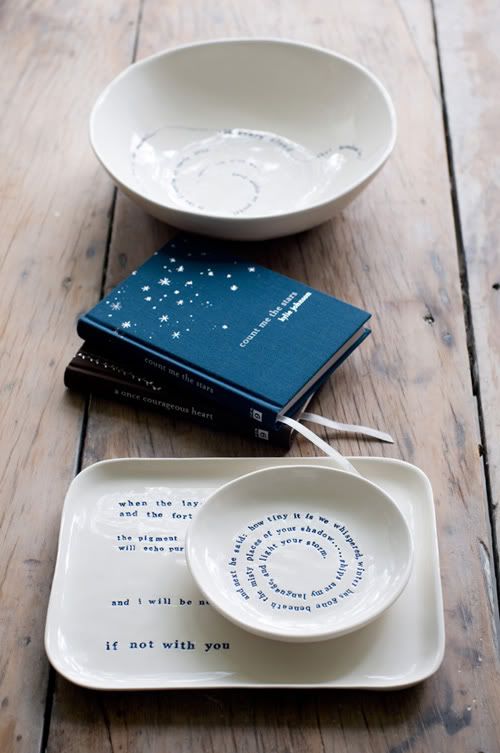 Kylie Johnson is a talented poet and a ceramicist from Brisbane who has an online store but — good news for the US and Europe — Anthropologie recently picked up her ceramics though they already stock her poetry books (I own Count Me The Stars published by Murdoch Books, it's lovely) and I think their choice is just perfect as Kylie's work is stunning Anthropologie commissioned three vessels from her for their stores and Kylie wants to share them with decor8 readers today as they are just about to hit the shelves in both Europe and the US next week.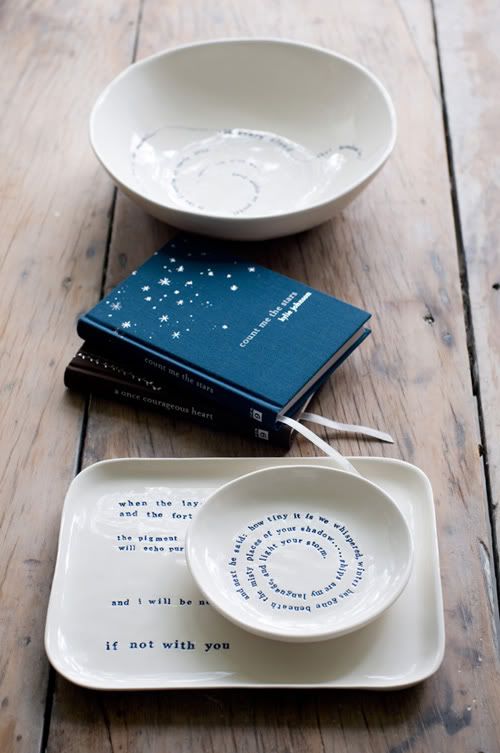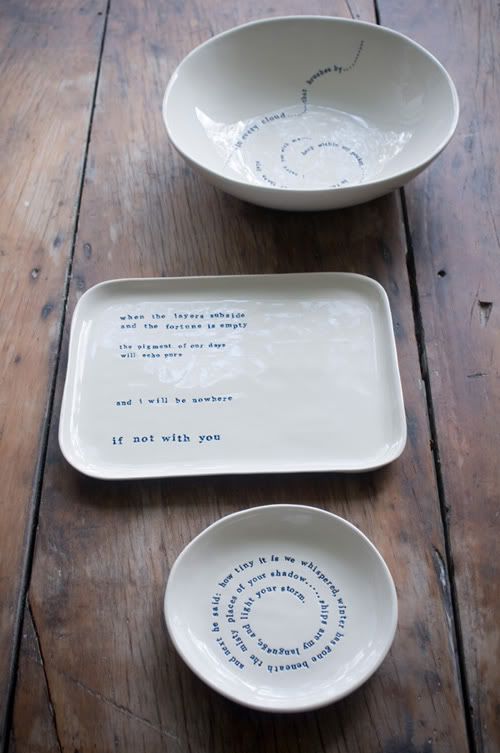 I love seeing poetry and ceramics merge – what a gorgeous combination of my two favorite things — meaningful words and delicate, tactile porcelain, for a true sensory experience. Australian photographer Jillian Leiboff recently did a portrait shoot with Kylie and so above is a little glimpse from that day these two ladies spent together, which I thought was really sweet… so now you see above Kylie's gorgeous pieces.
Psst: Kylie blogs, too.
(images: jillian leiboff)
Hello friends! It's time for me to present this week's picks from Etsy… no rhyme or reason, just some things that are quirky and caught my eye that may tickle your fancy too. I'm not spotlighting five sellers this week, in fact nothing has much to do with "five" at all but if you don't tell I won't. :) Enjoy!
I Heart the Golden Girls Zine by Jackie Peppermint, Eco Ballerina Flats in Lime Green by the Generation, I was thinking of the sea print by Laura Amiss, In the Theater of Dreams print by A Fanciful Twist, Maple wooden clock from Off Cut Studio and placemats by Kathy Mellor.
Life is Beautiful print by magalerie, vintage jewel bracelet with gold ribbon by Dreamy Vintage, Rubber stamps by Present and Correct, Sparkling Antique Silver sequin pillow by The Home Centric and a Cup of Tea card by Present & Correct.
Bonus items not shown: white lace porcelain butterfly brooch by andO Design, Gold zig zag headband by Ice Cream Candy and the zigzag pillow by decoyellow.
(images: linked to their sources above)
It was such a pleasure to hear personally from Brooklyn's own Paul Lowe today about his new issue of Sweet Paul magazine with a focus on kids. It just released online less than 15 minutes ago and I just had a peek and wow, it's gorgeous and so creative — some of the spreads gave me goosebumps, it was exciting to see something fresh and new for a change and digital publishing gives so many the opportunity (who should be doing magazines) to have their own magazine now…
All I can say is TGFSP! Thank goodness for Sweet Paul! If you've not heard of Paul before, his magazine is based on his wildly successful Sweet Paul blog – check it out!
(images: sweet paul magazine)