The Calabash pendant from Danish brand Lightyears is totally up my alley. I love its curvy shape and that it comes in gold, I love shiny gold lighting when it's in right space. The Calabash comes in red, black, silver and gold and I can totally see pairing the golden one with this wallpaper from Ferm Living.
I've been pinning some of my favorite lighting over on Pinterest so if you are on the prowl for lighting then you may find this pinboard helpful to you.
(images: lightyears via solid frog.)
I don't know about you, but this totally caught my eye over at Martha Stewart's website recently… Dip-dyed baskets, in particular, those cute totes that you see at the weekly farmers' markets made of straw with the leather handles. I have a couple of them, they're a dime a dozen where I live so they are easy and cheap to come by. I love the idea of dip-dyed totes using white paint, or I bet silver would look fab too. These are so fresh and summery.
I'd like to have a few of these baskets in my home – maybe one in the living room for magazine storage and another in the kitchen to hold Pellegrino bottles? Here is how to make these beauties.
What do you think of this idea, would you, could you, have you?
(image: martha stewart)
I'm so happy to share with you the decor8 blog of the week, My Little Fabric, penned by the very lovely Aline Caron who is a French art director based in Paris. I know that you'll find her photography and illustrations quite charming and so I thought I'd take a moment to interview Aline so you could get to know her before peeking in on her pretty space online.
Hello Aline and welcome to decor8 today. So tell us, what are your passions as a freelance art director and blogger?
Aline: I have many passions… Perhaps too many! I I have no time to do all that I want to do. I'm interested in graphic design, of course. For work, I concentrate mainly on fashion, beauty and luxury products. I am fascinated by paper — cut, fold, paste, origami…and I love mixing mediums — collages, drawings, watercolor… I'm also fond of photography, especially food photography and food styling. I love trying to find the best light, props, fabric, it's so exciting! I love cooking and and eating. I also make ceramic, it helps me to meditate and it clears my head. Oh, and I love contemporary dance (See? I told that you I have a lot of passions!). :)
I heard about your newest blogging adventure in addition to My Little Fabric… Can you tell us more?
Aline: Yes, of course! I've just created a new French blog with two others bloggers Parigote and Christelle called Culinographie which means "foodography" and we share cooking tips and tricks that we learn as we go. This is also a passion of mine…

Your photos are beautiful! Who are some if your favorite photographers?
Aline: Ohh there are a lot! It's the magic of the internet. Everyday I discover a new talent. The last one that I added to my bookmark is Diane Sagnier and Rus Anson. In food photography, I love the work of Katie Quinn Davies. Her lighting is so amazing. I love the contrast of her photographs, sometimes it looks like a Dutch still life painting, like a Vermeer's painting…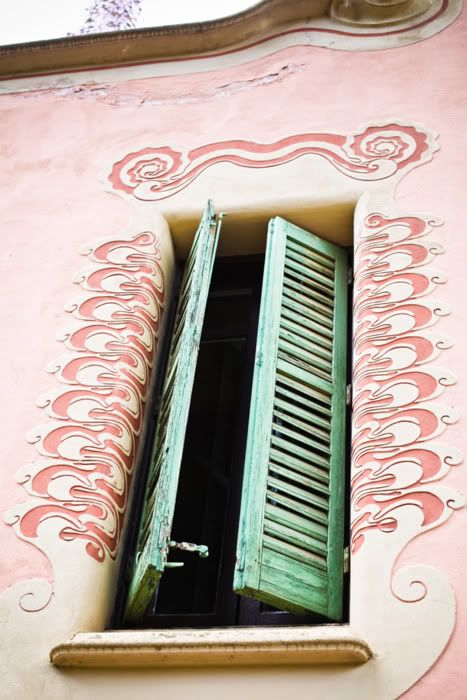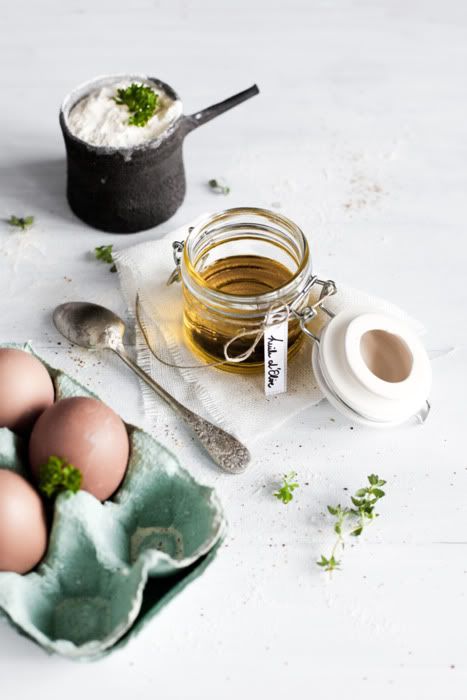 What kind of camera do you use?
Aline: For a long time, I used the FZ38 Panasonic Lumix bridge, perfect for novices. But 2 months ago, to improve the quality and the possibilities, I bought a Canon 5D Mark II. It's wonderful, a revolution for me!
Outside of your favorite photographers, where else do you find inspiration?
Aline: The inspiration is all around, I find it in magazines, travels and the internet. I'm really inspired by nature, for instance flowers, woods, animals and vegetables. In my creations you'll always find at least one of these elements. Colors really inspire me too, and the first thing that I do when I begin a project is to define a palette. It gives me direction and a graphic style.

So tell me, with so many blogs online already why do you blog?
Aline: I started blogging because I wanted to show my work. I made "doudou" which are plush toys for children and that's why I created My Little Fabric when I first began on my blog adventure. Then, step by step, post by post, I started to introduce additional topics in which I am passionate about, for instance cooking and sharing my food photos. My blog is my playground where I illustrate, cook, tell stories with food, make videos, share my pictures, the ideal place to improve and challenge myself. The most important thing to me is that I have fun in the process!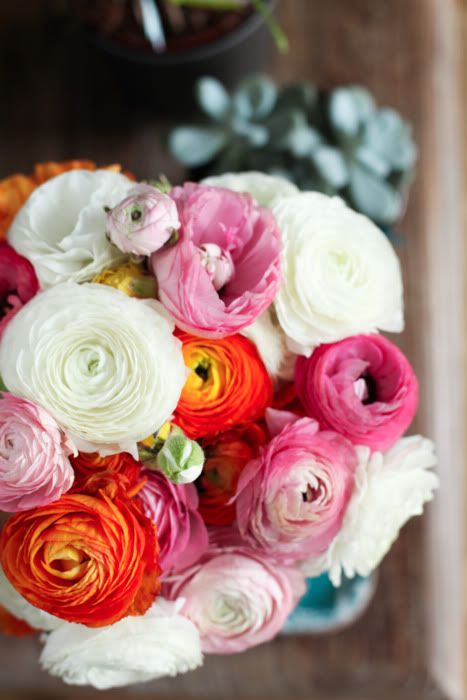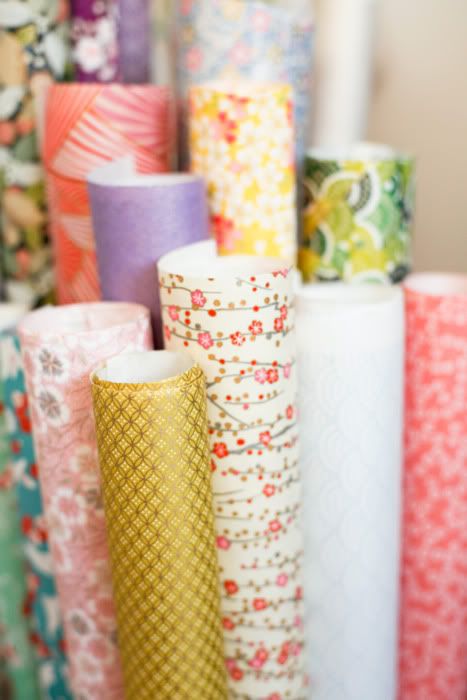 Thank you Aline for visiting us today and thank you for sharing your blogs, photographs and so many lovely links to those who inspire and motivate you to make such pretty photos and to blog! Merci beaucoup!
(photos: aline caron)

Yeah yeah, I know, this is a silly post, but a fun one… and I do hope that you'll join in and be a part of the first annual STRIPE MANIA blogger round-up! Okay so I was chatting over at Facebook with my friend Igor in Munich who changed his photo recently to one showing him all dolled up in a striped shirt and we got to talking about stripes and he had this brilliant idea to host a stripey twitter day and then it evolved and now we've come up with a virtual #Stripe Mania party. So, would YOU like to join us?'
Here's what you need to do to play along:
1. Take a self portrait (or have someone take your photo) when you are a wearing a shirt or dress with stripes — and accessorize if you'd like – have fun, be unique, show your personality and get creative. The photo needs to show your face and at least part or all of your shirt or dress so we can see what you are actually wearing. It also needs to be current, so nothing older than a month — try to take the photo especially for Stripe Mania. :)
2. Upload the picture to your blog, website, twitpic, flickr, etc.
3. Tweet the link to: @IgorJosif and @decor8 using hashtag #stripemania.
4. Once I see your photo, I'll pin it to this Pinterest board with your blog name and link.
Tweet your pic anytime between now and June 12th. On Monday, June 13th I'll post the photos on decor8 with a big shout out to all who participated. No prizes, nothing to compete for… just to have fun and see how many bloggers actually do wear stripes! And okay, it would be fun to see all of my favorite bloggers out there so this is a bit of a virtual meet and greet, too. Much love to you guys and remember, stripes rule, stripe mania, wear stripes! :)
(images: jcrew who happens to have great stripes!)