I know… Book tour, book tour, book tour! Marsha, Marsha, Marsha! But hey, this kind of thing is pretty huge and I have to keep you in the loop so we don't miss one another when I'm stateside! I leave next week for America to kick off my tour for Decorate and I'm thrilled that the Anthropologie workshop events (remember: bring some things to pin that inspire you that you don't mind leaving behind) are all officially full. If you've RSVP'd and received confirmation from Anthropologie you are in so please arrive on time and ready to participate and have some fun. I'm looking forward to meeting EVERYONE so even if you couldn't get in for the 30 minute workshop (they have limited seating) at the beginning then I hope to see you during the book signing portion of my visits immediately following that are open to the public (see invite below) plus I'll have a little gift for everyone, we'll be taking photos and I'll introduce you to some special guests. We can network and have some fun!
Above is the updated invitation for those unable to make the workshop – the times listed above will be when the actual book signing and mingling will take place. Yay!
BY THE WAY… Decorate has sold out for the third time in the US so you cannot order the book online at places like Amazon currently without a long wait time (it's being reprinted), but the great news is that Anthropologie has copies set aside for you so everyone attending will be able to purchase one that I can sign in the store.
We'll have such a great event all within the inspiring walls of Anthropologie and frankly, I can't wait! I am a bundle of nerves and happiness — I'm about to meet so many of you, and I'm traveling alone leaving my husband in Germany so this is a big deal for me and so I'm realllly looking to all of you to make me feel at home because this is not something I've ever done before – I mean a book tour? Hello! I have no idea what to expect but I'm ready, excited and can't wait to meet as many of you as I can.
(image: anthropologie for decor8)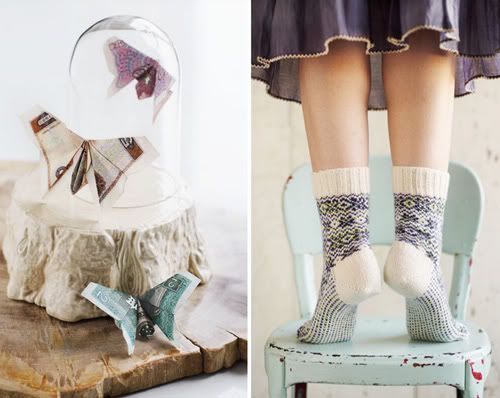 I'd not heard of New York photographer Alexandra Grablewski until today which makes me wonder how I could have missed her!? I recognize her photos, some of them at least, but not her name. This makes me almost sad and further inspires me to write this post to shout her name and website out to the world in case you identify her work but never knew of the genius behind the lens either. That would be such a pity…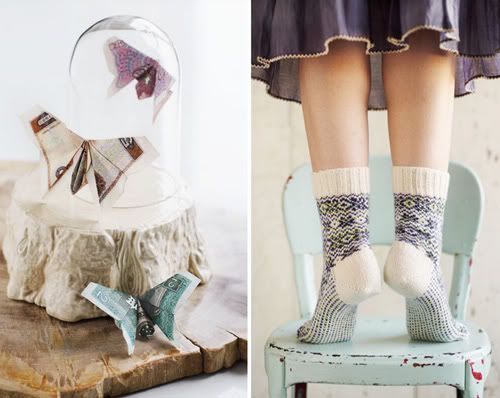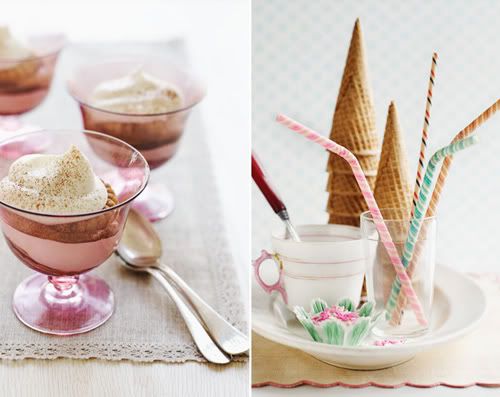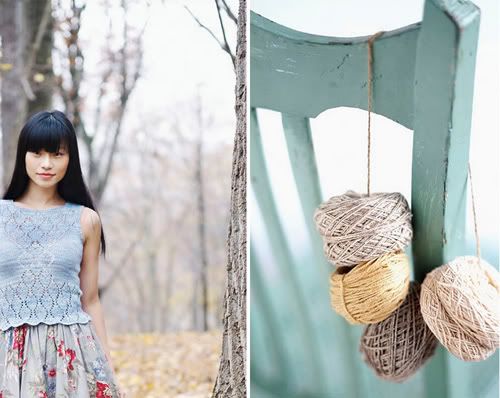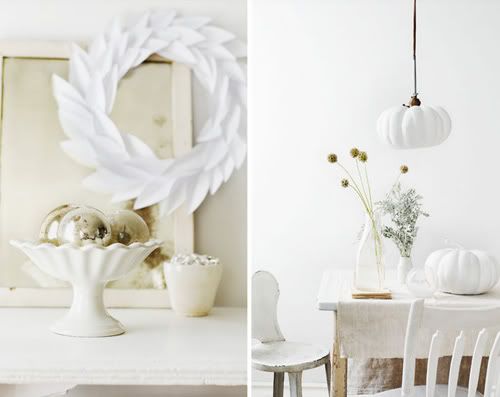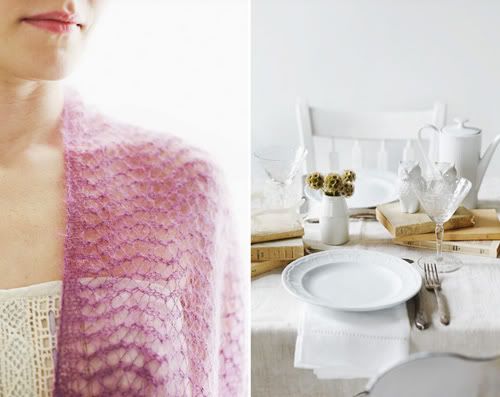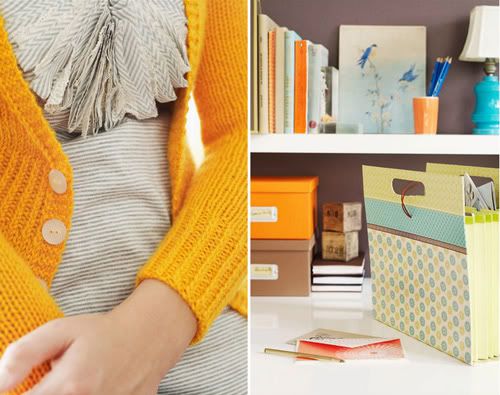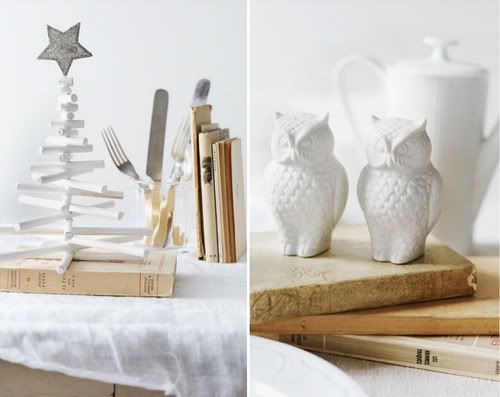 Ah yes, she is a really good still life and food photographer. Her lighting is positively sublime. I could live in any of these views above. Would you like to take a peek into her portfolio online? You'll really like it and may do so here. It's a nice, relaxing way to wrap up a long week. I wonder who styles her photographs? Perhaps she'll pop in and tell us so I can shout them out, too.
(photos: Alexandra Grablewski)
If you're into the whole caravan trend but still don't consider yourself outdoorsy enough to actually rough it by staying in one surrounded by night noises, then perhaps you should try camping indoors at the Huettenpalast hotel in Berlin developed by Silke Lorenzen and Sarah Vollmer. The concept itself is so genius, you could really do a lot with this idea. Instead of checking into a hotel and disappearing, you can socialize with others outside of your camper while still being indoors. Ha! So cool. Check out these great rooms within rooms… There are cottages too!
Instead of your standard hotel room, Huettenpalast recycles camper trailers and refurbishes and fits them to an indoor space for 40-60 Euros a night! If you're a social traveler who wants to meet new friends and enjoy the great indoors, then this just may be the hotel for you.
Would you stay at Huettenpalast? Thoughts?
(images: huettenpalast)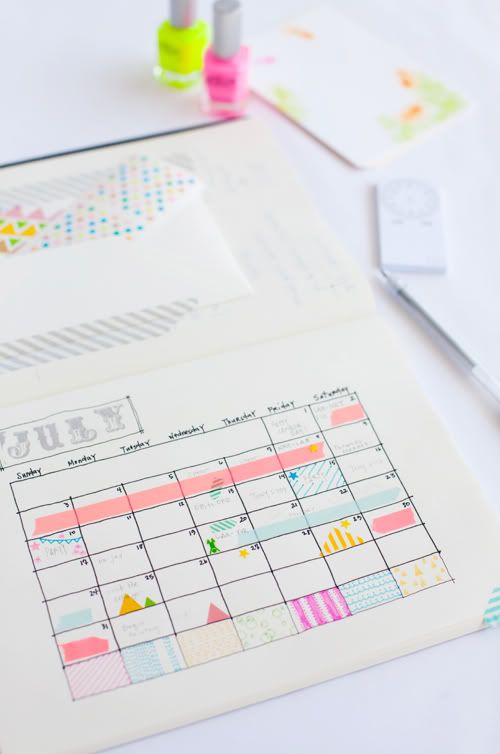 SURPRISE! I didn't plan to teach another e-class this year with all of the upcoming travel on my plate but I decided since many of you want to take another class with Leslie and I before the new year that BYW will be back in action again in the Fall. Blogging Your Way, the web's first online blogging class with a creative twist, launched in March 2009 and after over two years we still have such a huge demand to teach BYW which really makes us happy and feel motivated to keep teaching since the class sells out each time we run it. The next Blogging Your Way e-Course will run for 4 weeks from October 7 – November 7, 2011 and registration will begin on September 10th*.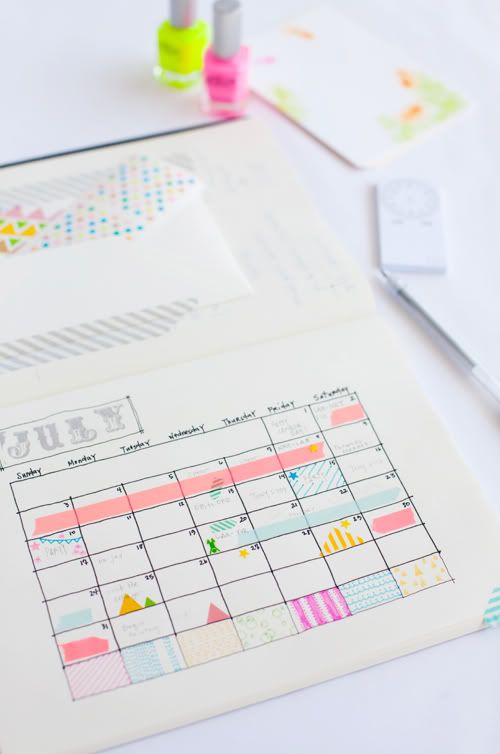 We can't wait to come together once again with our students in an intimate, private space online where we can connect and share information on blogging your best, photography, styling for photos, photo editing, adding text and embellishments to blog photos, social networking, finding your voice, figuring out what you want your blog to focus on, dealing with negativity online, getting out of ruts, organizing your workspace… We have lots to share in this class, including brand new videos, lots of podcasts that you can download, new photos of our workspace with organizing tips, new lessons, printable materials, an interactive student forum so you can connect with students (and your teachers!) around the world day or night, a live chat with Leslie and I, videocasts, a dedicated tech support person, written lessons…
In this class we will teach what we have shared already in previous classes but with all new videos, podcasts and additional lessons that you won't want to miss. It's not quite a BYW 2.0 but it it's definitely been enhanced with lots of new stuff and we even have a few surprises for you. :)
The theme of this class overall will be to encourage you to Use Your Blog as a Catalyst To Live Your Best Life and we'll show you exactly how to do that. I have found that the most successful bloggers do this and it's really the key to their success and I'll explain more in detail why and how to gain the confidence, courage and motivation to do it for yourself.
Mark Your Calendars for October 7th – November 7th!
*Registration begins September 10th to the general public but if you sign up for the e-class newsletter, you will be notified on September 7th with pre-registration details so you can get in before the others since we have set a limit to the number of students that we feel comfortable teaching per session.
See you in class! xo
(image: leslie shewring styling + photography)