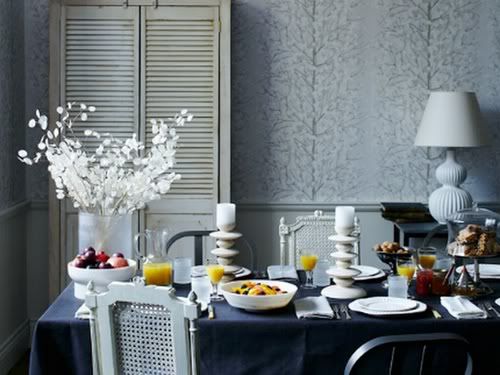 I just discovered the work of Michael Graydon, a photographer based in Toronto, and I had to share what he does because he is very talented and I thoroughly enjoyed looking through his online portfolio today. Here is a tiny glimpse of a few of my favorite shots that he has taken for his rather impressive list of clients… To see many more, visit his website and enjoy!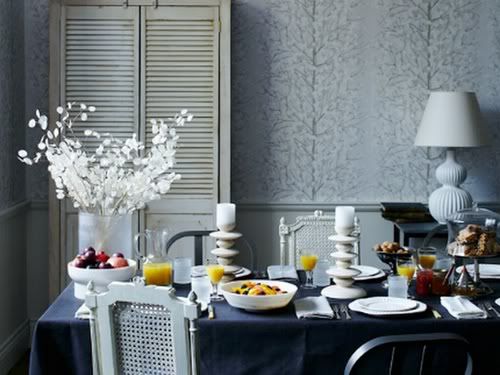 Michael specializes in homes, gardens, still life and food images for advertorial, editorial and packaging. I find his still life and food photographs my personal favorites, though I also noticed some portrait shots that I also found equally stunning. His work has graced the pages of such noteworthy publications as Canadian House & Home and Style At Home and his advertorial work includes some pretty big names like Johnson & Johnson, Knorr, Rowenta, HP and more.
I'm so happy to shine the spotlight on this talented man today because highlighting photographers that I come across who really make an impression on me is important. A photographer as strong as Michael certainly deserves recognition for his beautiful work.
(photography: michael graydon)
Hello friends! I brought up the topic of window decals yesterday and lots of you wrote in about how much you appreciate how modern they've become. I even got an interesting comment from a reader, Janice, who told me that an artist that I really like, Shanna Murray, has decals now too for the walls or the windows — those currently in her online shop are for decoration but she is soon to roll out others for both decoration and privacy and I can't wait to see them. I think Shanna's work is just so cute. There are even some decals with sweet words.
About her collection of decals, "Created from Shanna's delightful drawings and lettering, this line sets itself apart. Simple, charming decals in matte and metallic finishes appear hand-painted, and are at once modern and a nod to nostalgic days gone by… The decals are easy to install, simply peel away the back paper, stick to wall, burnish to wall with tool provided, and carefully peel away top protective paper." I love the sweet touch that one of these can bring to a home, don't you? I also like that some are available in gold or silver outside of the charcoal or white options. I find gold and silver so festive and think they'd be a charming touch to a home or even an event…
PSST: Do you have her gorgeous new desktop calendar? She collaborated with Nikole Herriott and Michael Graydon on it. You can click here to save it and use it on your computer. I love mine, the icons stand out so nicely on it…
(images: shanna murray)
Speaking of my dear friend Yvonne earlier (oh she's such a good, good girl to me), suddenly gave me the urge to pay her lovely blog a visit and wow, oh wow! What did I find? Great news for Yvonne! She is now blogging over at the IKEA Live website and I'm so proud of her because she's definitely fit for the job – Yvonne loves IKEA yet her house never ever looks like a copy of their catalog.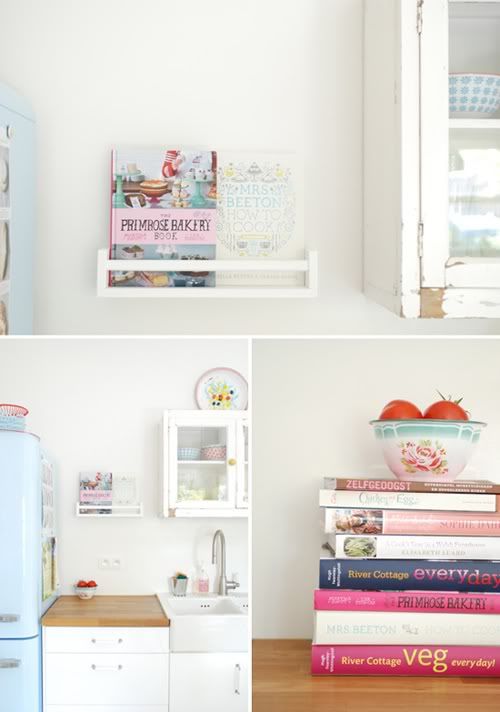 I love that about her decorating style, she can take something from IKEA and use it in a whole new way – add to it, take something off, paint it a funky color, customize it somehow, someway and BAM! it's perfectly perfect in Yvonne's special way. I want to tell Yvonne that I'm proud of her and love that she is being recognized for her hard work as a blogger, stylist and all around great lady who has inspired me so much over the years.
Congrats Yvonne on the IKEA gig! Yvestown Rocks IKEA and they will be better for it, yay! Go, girl!
(images: yvonne eijkenduijn)