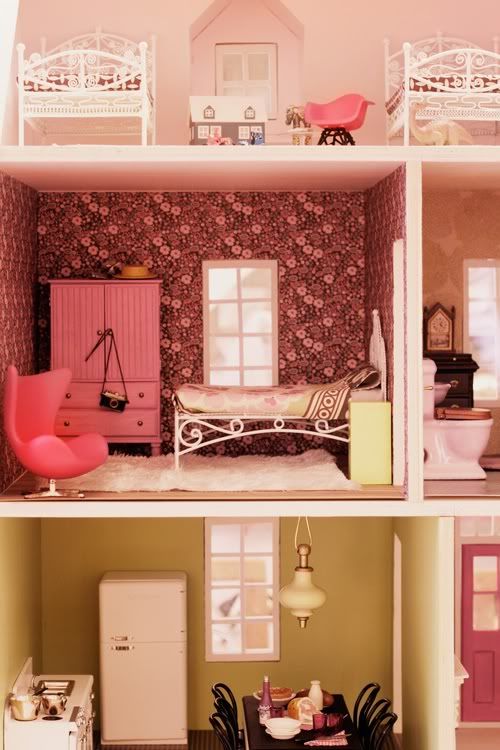 Nicole from Making It Lovely blew my mind last week with her amazing DIY dollhouse. Have you seen it yet? My goodness, it's amazing and I adore how it suits her personal style so perfectly. You don't want to miss the full project, so click here to see the entire thing and learn more about why she made it in the first place. Very sweet and inspiring in all of it's pinkness!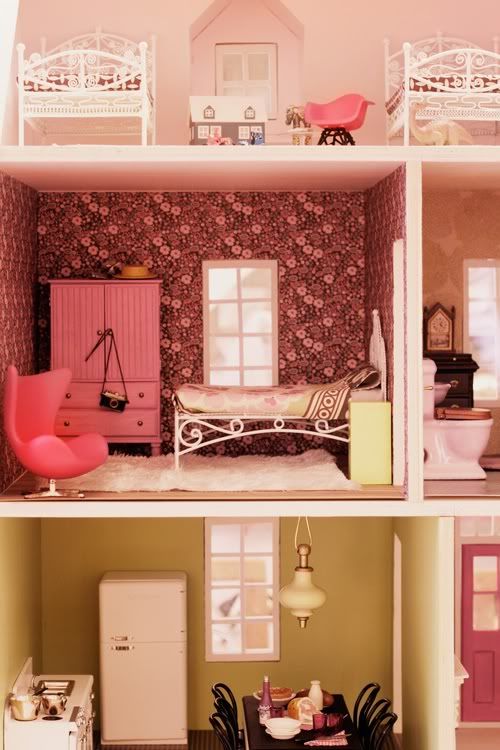 Another sweet thing that I found that Nicole also pointed us to recently are these winter bird tags below – you can find them in full size along with others on the blog of artist Rebecca Kallem so make sure you visit Rebecca's blog to download them for free to pop on your presents!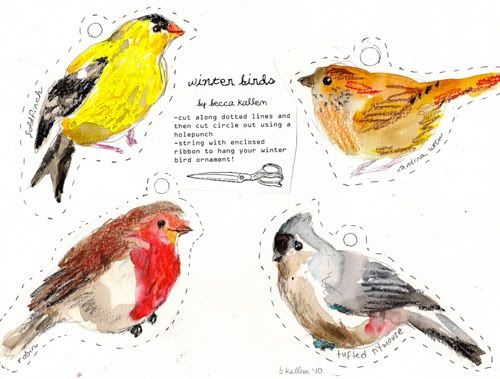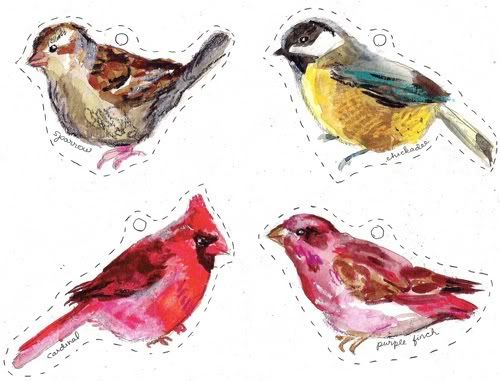 Again, you will find the birdies above in a larger size on Rebecca's blog (here) so you can print them out in color, cut around them, use a hole punch through the little circle drawn on each tag and then tie some ribbon, baker's twine or a 3/4 – 1″ wide strip of torn or neatly cut fabric through them and you have something pretty to top your gifts that didn't cost you a single dime. Tweet! Tweet!
Nicole you are such an inspiration and Rebecca, you too!
(images: nicole balch)
Hi Everyone, It is Leslie here with a little announcement for decor8 readers living in Germany, Switzerland and Austria. I am participating in a gift giving contest on the German Etsy blog today. Please help me select an Etsy gift for my step daughter Caitlin Sheehan from Admiral and Tea. You have until midnight (Central European Time) tonight to post your gift suggestion and then I will pick one gift that best suits her from your entries.
The winner of the day will be announced tomorrow. The competition runs for 3 weeks (Dec. 5-23), so at the end there will be 15 people whom Etsy will raffle off a 3 day trip to Brooklyn, NY (including visiting the Etsy office). The winner of the trip will be announced on Dec. 24th – fun! You can participate here and I can't wait to see what you can help me find for Caitlin! xo, Leslie
(images: caitlin sheehan)
This company hasn't been blogged yet, in fact they just released their line 3 days ago! I was so pleasantly surprised to come across this fabulous new brand because they are not only beautiful and on trend but these talented Icelandic designers live in nearby Berlin! Small world! Tinna and her partner Ingvir head up Dottir & Sonur, a multidisciplinary design firm specializing in products for the home. This is very hot off the press so enjoy this premiere peek!
Ingvi and Tinna met nearly 8 years ago and have collaborated on lots of projects, experimenting with everything from corporate identity to web design and now product design. Ingvi is a web developer and designer and Tinna has a masters in packaging design and they live in Berlin with their little ones, Hjalmar and Solveig. I am in love with the lightlace shown above, it's amazing!
I also like that they've got a little origami-inspiration action going on as this is a growing trend in design motifs and I find origami just lovely and so fresh used in this way. Currently, their products are only available on their website or by contacting Tinna directly at: order AT dottirandsonur.com but they are looking for retailers to take them on so contact them if you have a shop and you're interested!
Spread the word about Dottir & Sonur, I'd love to see more of their work because I think they're very talented!
(images: dottir & sonur)
I know, I know. I must be the last blogger in the universe to write about crafter and blogger Paul Lowe's most recent issue of Sweet Paul. It's not that I live under a rock — I've been following the praises echoing through the blog circuit for weeks and read it cover to cover the moment he sent me a link when it went live. Oh yes, I know Sweet Paul. Who doesn't these days!?
Paul so nicely sent a printed version of this issue and it arrived with a loud thud through my door which meant nothing but good things, and lots of them, could be expected in this jam-packed issue. I found it completely exciting to flip through Sweet Paul with my bare hands as I compared how the digital version stood against the print, deciding which came up the winner and honestly…. My verdict is, I still adore Sweet Paul and all his digital radiance. Even after indulging in the print version, I love how the light emitting from my mac gives his gorgeous images an almost angelic glow and I like that I can bring it with me anywhere on my iPad to show my friends. I thought I'd share a few spreads from it that I found inspiring. What about you, print or digital when it comes to e-mags that you first fell in love with online? Preferences, c'mon, anyone?
Such a well done magazine, Paul! We are all proud of you and can't wait to see what 2012 brings!
(images: sweet paul)