Hello friends, how are you today? I took an extra day off yesterday, hope you didn't miss me, because I was out prop shopping for a story I'm working on and got a bit carried away with the beautiful weather and all… I couldn't resist temptation and played way longer than I should have.  But I feel refreshed and so I'm back in action here blogging and doing my thing on decor8. Okay, where to begin this week? There is so much! Well first, let me tell you about some grand news that just hit my desk. You'll love this…
Well I guess those words above in my image sort of gave away the good news… ha! Okay so whenever I blog about Danish products, most of you love seeing them but also tell me that you feel quite left out because you can't purchase what you see —  many companies I find don't always have online shops. I love to blog about products without stores online because let's face it, we don't read design blogs merely to shop but to be inspired by the things we see, right? So I blog about products that are far from home at times for the sake of inspiration and seeing what's happening elsewhere. It's smart to keep our eyes on other styles and products because we can extract what we like from those things and turn them into our own look at home.
This *was* the case with Tine K Home, whom I've been blogging about for years, most of you looked at her website and catalog online for inspiration…but today there is a big change to announce. Tine K Home is now available online and they ship to lots of countries, including the UK and the US! Yeah! So here is a glimpse of their gorgeous collection… Enjoy!
Congrats to Tine and her team for pulling together this great new shop and I hope those of you who have been wanting to own Tine K products can now do so. Hooray for the internet!
(images: tine k home)
I want to pop in quickly (Hi!) to wish you all a wonderful weekend. It's a bank holiday in the UK and Memorial Day weekend in the US, so I think I'm going to take advantage of these days off to work on the shop window that I'm designing for the American Book Center in Amsterdam in preparation for my signing event there on June 25th. I also need to work on the story I'm pulling together for the premiere issue of Mowie Kay Magazine that will launch soon (go, Mowie, go!) so the extra day off shall be used very well. And you? What will you do this weekend? Do you have Monday off?
Isn't this illustration adorable by Kitschy Kitschy Kool on Etsy? It's quite fitting for Memorial Day weekend and since I'm American, I rather like it. :)
I'll see you on Tuesday… xo
(image: kitschy kitschy kool)
Hello Friends, it is Leslie here with Color Me Pretty for May. With summer just around the corner I cannot help but think about flowers in my garden, fun drinks with friends and family birthdays. All in a palette of white, peach, mint green, washed grey and a little raspberry.  Of course time for a few crafty projects in this summer palette would be great to. A girl can dream.
One quick project for entertaining is dressing up those white spray painted glass bottles with a little washi tape and a couple paper doilies. Nothing fancy, just apply the tape and doily pieces here and there. I cut a few flowers and sprigs from my garden and instantly a windowsill or a table is prettied up for a get together.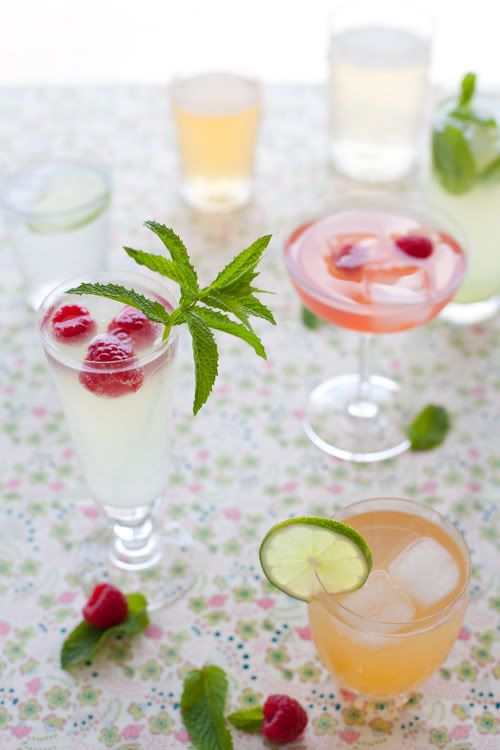 Summery garnishes can make a plain old lemon soda look rather elegant. I like serving something fun and nothing gets a little house party going like a feature cocktail. Fresh mint, a little lime or a couple raspberries can make any drink feel like a special occasion. It can also be interesting to use all different glasses even for the same drink. This way everyone can hopefully remember his or her glass!
Here is a little folding book I made from a couple pieces of scrap paper and some fuji instax mini photographs I took while putting this series together for you. I want to make more of these this summer. One could be of the kids while we are at the beach or another possibly of my mother's garden. They make a cute gift for the host after a weekend stay with friends or family.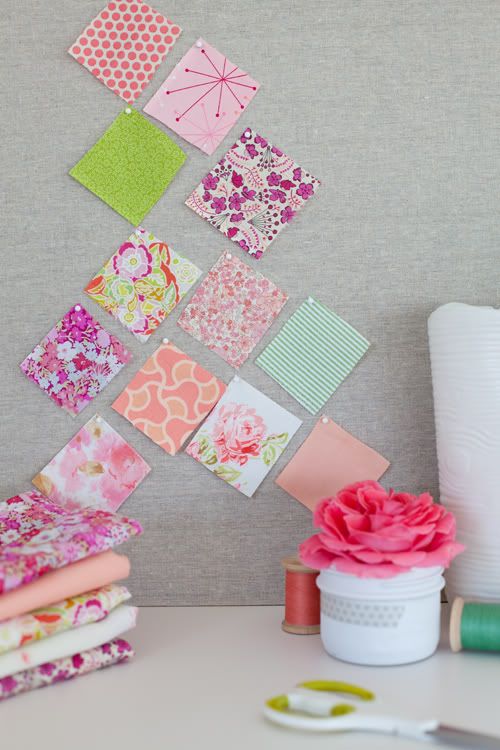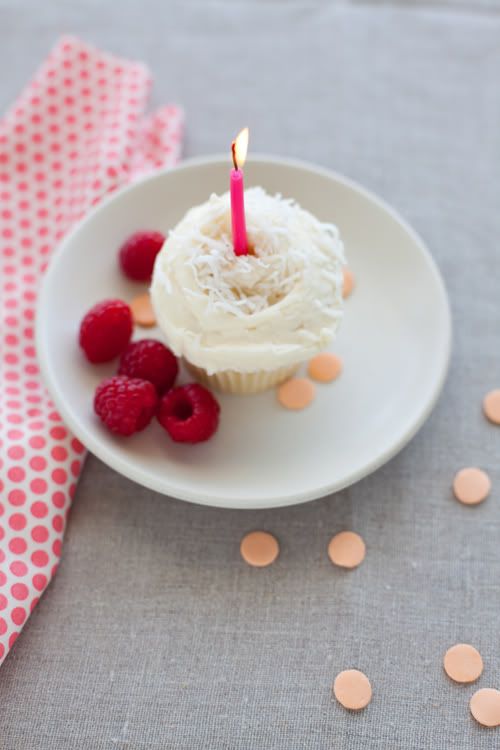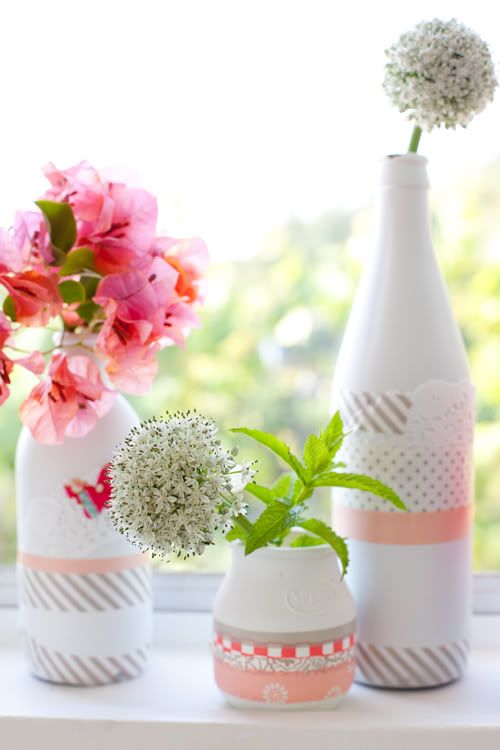 I hope you enjoyed this series and that it sparked a couple ideas for you. Do you have any plans for the weekend? Whatever you do take good care and do something just for you.
Thank you for having me here, see you next month, – Leslie.
(images: leslie shewring)
So it's time for my Thursday Pinterest column, though I won't continue doing it because some photographers are really against it and after my first Pinterest post, I got a lot of slack from a few people whom I featured and I really don't want to deal with that going forward. They were nice enough, but they seem to dislike sites like Pinterest (I loooove it on the other hand) so for now I'm going to just forget my idea to spotlight the finds I come across on Pinterest. My final "pinned" post is dedicated to quotes because I love them so much — a book without quotes, a magazine without quotes, I don't know… it's just not the same for me. I love little thoughts randomly scattered, quick bites of inspiration… So here are some for you. I bet at least one of them your mother said, in fact I bet you 10 bucks!
"Small things become great when done with love" by Because It's Awesome.
"To live is the rarest thing in the world, most people exist, that is all" – via Ms. Valo.
"I believe in pink" designed and sold by Elissa Hudson.
"Everything happens for a reason" by the Love Shop.
"Happy girls are the prettiest" via Ache.
"Be awesome today" – Lucius Art.
"Be kind, for everyone you meet is fighting a hard battle" by Wren Fern (no website).
"Don't forget to be awesome" by Super Swoon.
"Today is a new day." – Unknown, please tell me so I can linky link it. Found! It's from Erin Jane Art Prints (thank you Nicky!).
What are some of YOUR favorite quotes anyway? Do you have something to share that your mother always said? Go ahead, make me laugh. My mother was the quote queen you guys…. she was always telling me something she read somewhere — or heard from her very quotable mother. What a riot.
(images linked to their source above.)