These have been blogged a few times already but I had to throw my opinion into the ring because I was so blown away when I saw a link to these embroidered book jackets by Penguin, as created by illustrator and cartoonist Jillian Tamaki. Freshly Blended shared these in her Flickr stream and my heart started to race.
I am a lady obsessed with detail, and although the copies we purchase will not be embroidered like the original for obvious reasons, the point is that these are very special jackets in that they were created by hand before turning them into a book cover and owning one supports those who are commissioned to do such work for large companies — at least in my opinion. I love seeing these types of collaborations. I also like that Jillian shares her process on her blog right here with some "in progress" photos – something I always love to see.
What do you think of these jackets, are you also dying to order them?
(images: jillian tamaki)
I just heard from Est magazine that they've officially launched online and I'm so excited and pleased to share this stunning e-mag with you. I love it! I don't want to gush too much but it's a brilliant magazine, fresh and pure, and really fills a niche out there as you'll soon see from the photos below – it's relaxed and very stylish with a nod to the past as well as a welcoming hug to the new.
Est was founded by Editor-in-chief Sian MacPherson and Creative Director Lynda Evans who source the world for creative talents of all types from photographers, designers, stylists, writers and trend spotters to include in their issue. I like that it's interactive with links and videos, which makes it so much more interesting to me to read on a computer screen than a print version since I think that if you're going to put the work into producing an e-magazine that you may as well add videos and links because the technology is there — and it makes the digital experience so much more fun!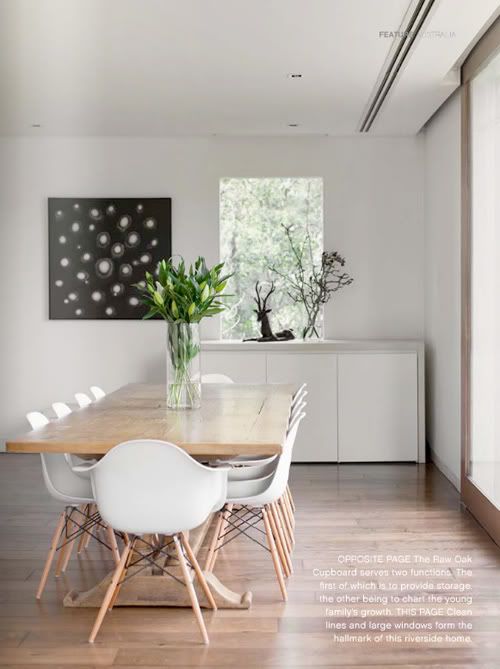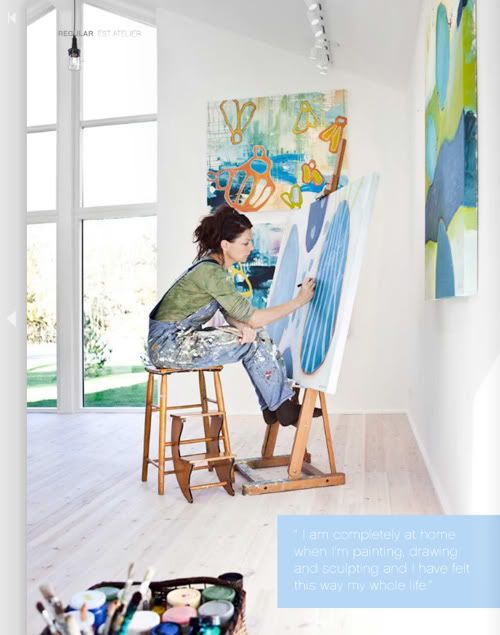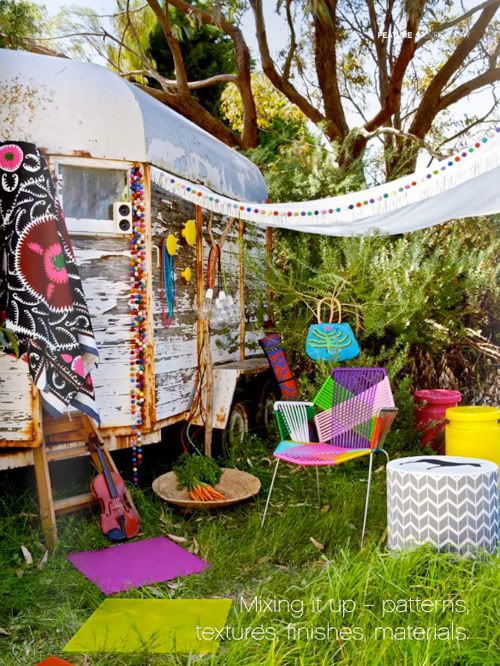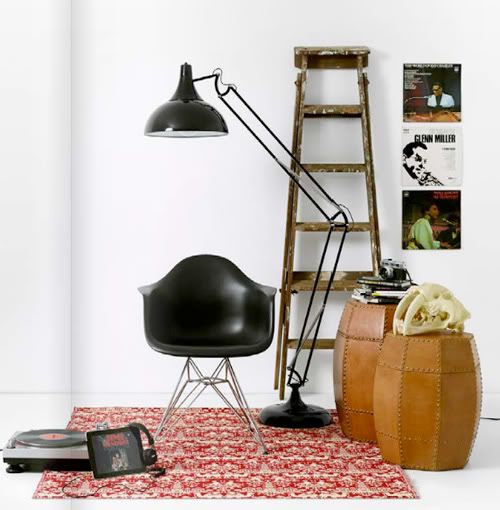 In the online magazine world, I think Est is a refreshing addition that I'm sure will do very well – I'm already a fan and plan to read it regularly. Though I love print publications, e-magazines like Est can really stand out and stay fresh through interactive content drawing in those who want to see "behind the scenes" of articles for instance, or exclusive content. I think this video from Martha Stewart Living and Adobe explains exactly what I mean by all of this… it's so inspiring!
This is definitely the year of interactive content from e-magazines to e-courses and I love what I'm seeing out there so far. What do you think? Are you for it, against, or somewhere in the middle when it comes to digital mags and while we're at it, e-courses?
(images: est magazine)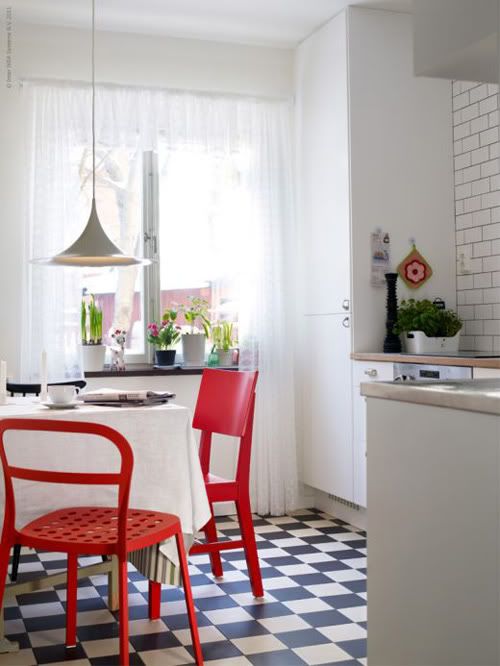 Are you a fan of IKEA and currently toying with the idea to personalize some of your favorite pieces? I have good news for you! IKEA launched an inspiring blog in Sweden called Livet Hemma, or in English, Life at Home. If you open the page in Google Chrome you can translate the Swedish text into English so that you can read it. At Livet Hemma, they style and create inspiring images to inspire customers who shop IKEA to look at their products in a fresh, new way.I love the first image below because it looks so welcoming and not at all staged or like a catalog. And that is really the goal of Livet Hemma, to show how their products can look in a normal home mixed with other non-IKEA things. Lovely!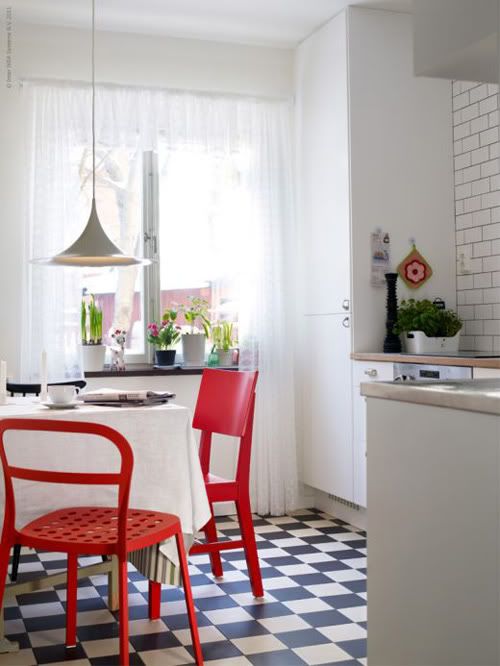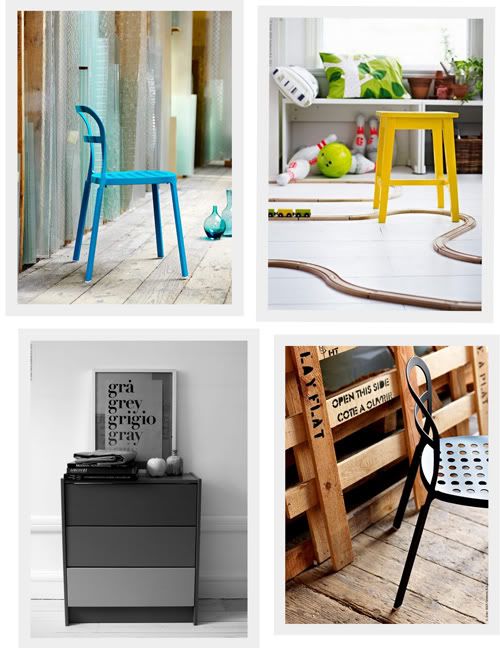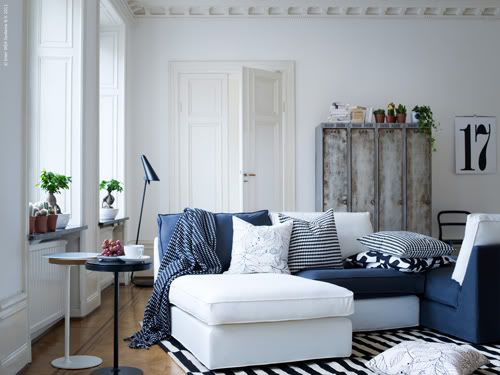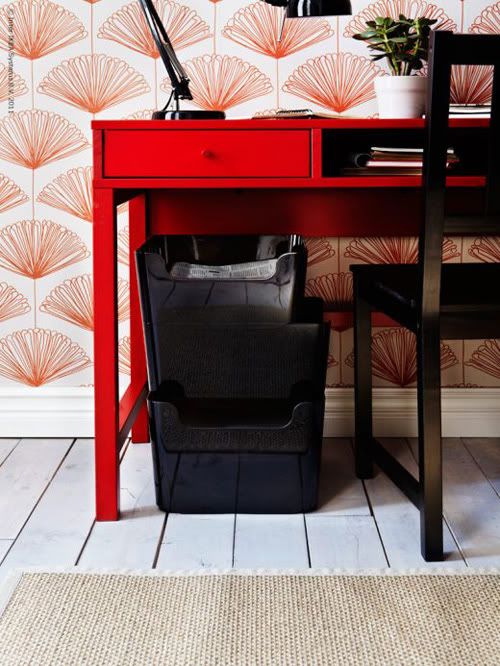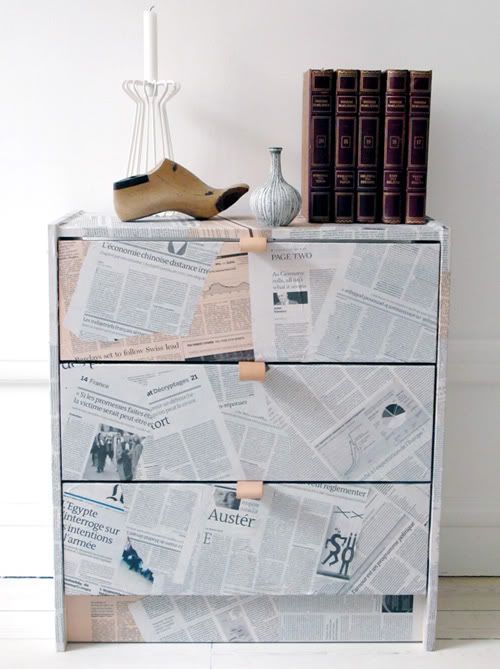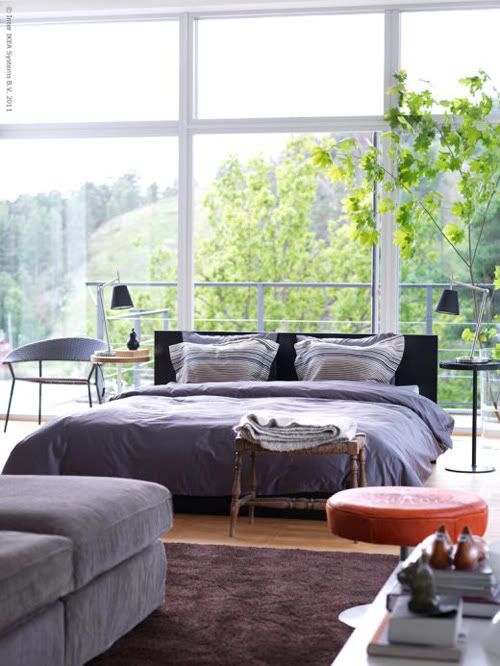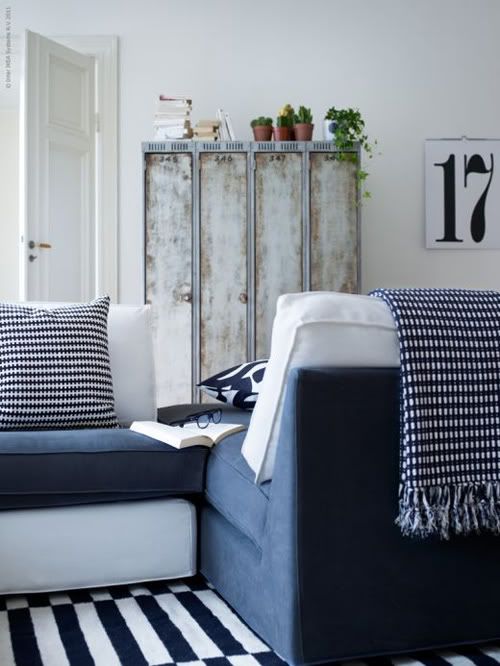 They also give pieces a different look by painting them, applying stencils, etc. to promote creativity. The idea is to think outside of the big blue box, I guess. :) Their REIDAR chair and RAST drawers above look just great. I think the only thing that can be potentially difficult to get your head around is that you cannot find all of the items in the photo at your local store. Lots of them appear to be vintage or from other sources so it's a little frustrating but I still like the approach and think it's quite fresh and even a  bit daring for a huge chain store. It is a nice tie-in to the IKEA Family Life magazine though, so I think it works brilliantly.
(images: livet hemma)
It's time for fresh prints today that I've pulled together from Etsy sellers… And by the way, I'm not sure how it is in your part of the world but here it's a fantastic sunny day and I'm feeling very Spring-like! It will be 70 this weekend, which is somewhat tropical for this time of year here, so I plan to go out and enjoy the warm air and sunshine at some flea markets. As for this week though, I'm not going to see the light of day except through my office windows because I'm working non-stop. I'll tell you more about that in my next post. But first, it's Etsy time! Yay! Here are some delicious prints from Etsy sellers this week that I'm liking, what do you think? These are all very springy aren't they?
One Little Bird Studio in Greece wrote to me weeks ago but I've been a bit behind on email since I taught a class that wrapped up last night. I'm finally catching up on emails and One Little Bird prints really stood out as lovely!
Kinrisu is a sweet etsy shop belonging to an illustrator who lives and draws from her home in Paris. Her shop means golden squirrel in Japanese.
Violet May mixes vintage characters with fresh dots in bold colorways for a nice mix of subtle and strong.
Polymorphia is a shop owned by artist Crystal Jackson in North Carolina with prints and paintings that pack a lot of flash and color!
Sarah Ahearn is an artist living in Massachusetts and soon-to-be author of an creativity and art journaling how-to book, Painted Pages, that I can't wait to buy and read because I want to support Sarah – she's a sweetheart and we've known each other for what seems like forever, at least in internet years! I've not talked about her art in a while so I thought to include her today in my etsy round-up. Love ya Sarah and good luck with your first book, it's going to fly off of the shelves!
(images linked to their sources above)