I recently discovered yet another Swedish decorating blog to swoon over, it's called HEM and is authored by a lovely lady who decorates in mostly black and white and her name is Annaleena. Her home is so pretty and I love this collection of photos that she has snapped around her space, they make me feel peaceful.
Though stunning to behold, I couldn't live in a black and white home but I do admire them from afar and love the extreme discipline that it must take to not bring anything with color or much pattern into the home – the editing one must do to ensure things stay perfectly black and white would make me go a little bonkers. I still love this look though and feel absolutely clear and calm when I see spaces that are so graphic and yet so natural and soothing.
I am so inspired and in love with Annaleena's gorgeous home and the light she has filling each corner by day along with her classy, lovely decorating style. To be only black and white, it still feels so cozy and warm to me. The natural wood and different textures definitely make this space. LOVE. In fact, she's the decor8 blog of the week so do visit her divine design posts daily over on HEM.
I wonder how many readers live in a mostly monochromatic home… Do you? What do you think of living around only black and white? What makes this look appealing to you personally?
(images: annaleenas hem)
I'm so happy to announce that the class I've been teaching online for three years alongside of Leslie Shewring is going on a road trip – we'll be teaching LIVE in NYC on Saturday, March 3rd and Sunday, March 4th. This will be an inspirational and intensive weekend long workshop for those interested in learning the creative business of blogging (for all levels but you must have some knowledge of blogging). We will teach you the art of producing beautiful color stories, still life photographs and gorgeous inspirational vignettes that you can photograph and use on your blog and how to blog your best. (Full details here.) We have split the class into two days so you can take them both or just one, full details are below.
I have been blogging full-time as a business for over six years and Leslie is a color expert, photographer and stylist who holds a degree in Architecture and another in Interior Design who has a background in product design – her designs have been stocked on the shelves of stores like Target and some of her most recent clients include American Greetings, UPPERCASE magazine, Stampington and more. Together, we plan to share our experiences, ups and downs and our expertise in blogging, styling and photography through hands-on lessons and lots of discussions and one-on-one time with our students. We want to share what we've learned over the years in a supportive, intimate setting so that you can walk away with the tools that you need to blog your best and to produce content that you can be proud of that is uniquely you and from the heart.

Class No. 1: The Creative Business of Blogging
Instructors: Holly Becker, Leslie Shewring
Teaching Assistant: Melissa De La Fuente
Date: Saturday, March 3
Location: New York City
Time: 10:00-5:00
Join Holly Becker and Leslie Shewring for a day to explore the creative business of blogging. In a relaxed approach, we'll discuss the key themes from the Blogging Your Way e-course and expand on them with new information and loads of inspiration and take away. This will be a small intimate class, giving you the opportunity to work closely with us to help you achieve your creative goals. We'll share case studies and tons of tips and tricks that will leave you inspired and ready to blog!
Some topics we'll cover:
– Finding your niche, personal style + your voice
– Writing from the heart
– Building your readership
– Getting out of creative ruts
– Social networking
– From blog to book – getting published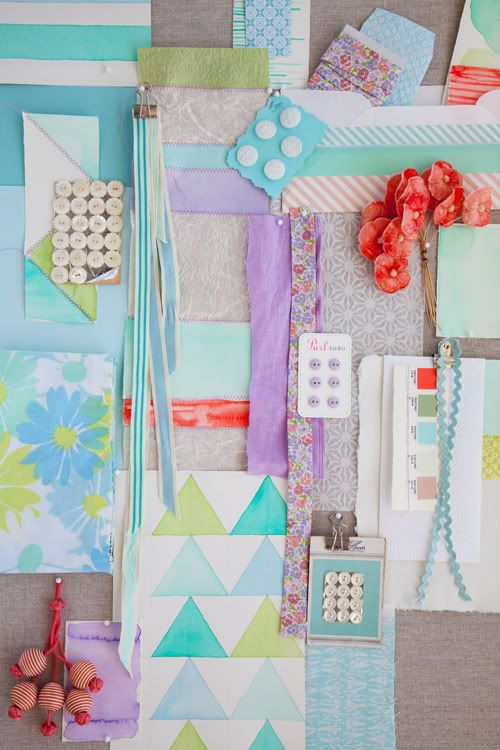 * * * * * * * * * * * * * * * * * * * * * * * * * * * * * * * * * * * * * * * * * *
Class No. 2: A Day of Color + Styling + Photography
Instructors: Holly Becker, Leslie Shewring
Teaching Assistant: Michelle Verdugo
Date: Sunday, March 4
Location: New York City
Time: 10:00-5:00
On Sunday, Holly and Leslie will spend the day sharing their approach to color, styling and photography. We will go over the importance of color palettes and how to collect inspiration. Then we will share composition tips for styling vignettes for your own photographs so you can watch us during our creative process and then, you'll be invited to join in with hands-on lessons in styling followed by a photography how-to. Holly will also share her experience of styling people's homes for photographs.
– Creating color palettes
– Gathering inspiration
– Composition
– Styling Vignettes
– Styling Homes
– Photography tips + editing ideas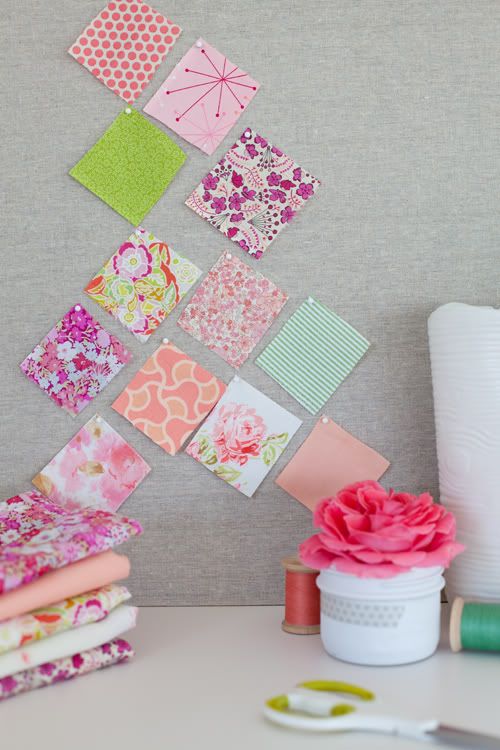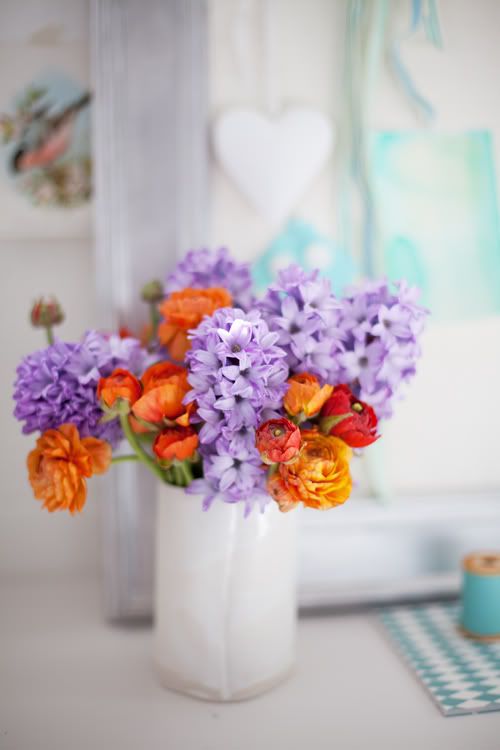 Note: Please bring your camera to class on Sunday. It is helpful if you have a Digital SLR camera so that we can talk about manual settings. A tripod is helpful but not mandatory! You are welcome to bring your laptop so you can upload the photos that you work on. Have Adobe Photoshop or Adobe Elements on your computer so we can give you some tips on photo editing, too.
Cancellations: Absolutely no refunds can be given for this workshop friends, so please make sure that you can make this date.
Costs: The cost of our workshop for two days (discounted 10%) includes all materials, coffee breaks and lunches is $711. If you choose to only take one day, the cost is $395.
Location: Saturday and Sunday we will meet at our studio space in NoHo, NYC. Address will be sent to students upon enrollment by February 25th.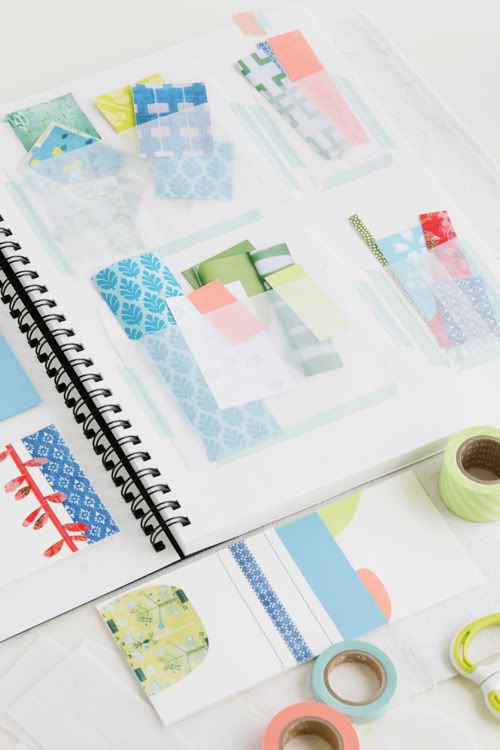 Space is extremely limited and we are at 50% enrollment already so if you'd like to join us, here is where you can learn more and make payment. Hope to see you soon!

xo, Holly & Leslie
(image: leslie shewring)
Well what do you know!? I'm posting children's rooms on decor8! ha ha! It's a big deal for me to do this and if you blink you'll miss them but it's fun to go off the beaten track now and then and show something new. We tend to post things on our blogs that we feel attached to in one way or another and while I love children I think not having any does make me less inclined to think about their room design. Perhaps that will change in the future!
After posting the sweet pink girl's room, Australian interiors and lifestyle photographer Tara Pearce sent in some great photos of a little boy's room in cool mint that she asked me to consider posting. A mint green boy's room? Oh yes please! Lenny is two-years-old and loves his new IKEA bed and minty green walls. His room has many vintage and handmade pieces and his little creative zone made me smile so I have to share it… Plus I can't show a girl's room and skip the little guys!
Visit Tara's blog to see more of her stunning photos…
(images: Tara Pearce)