Hello friends! I'm back from imm Cologne and am so inspired by the panel of social media experts that I worked with while there that I can honestly say that NOW I have my blogging mojo back! I'm ready to take on the world again! I got the exact dose of energy that I needed at the perfect time so now I'm energized! I'm ready! Holly is BACK for 2013 and it feels great.
SO! Let me show you some things that I discovered while in Cologne for my very brief trip. A little hint is above… But you will need to keep reading to discover who lives in this lovely home. While at imm yesterday, my friend Steffi and I ran over to Design Post, a gorgeous permanent design (furniture & accessories) showroom located on the fairgrounds, for about 15 minutes per her suggestion. In that short amount of time I gathered a ton of inspiration (and a few really nice catalogs). Would you like to see some things that really stood out for me, including one product that made its debut yesterday at imm cologne?
While wondering the floor, I snapped these pics on my iPhone and shared them with my Instagram followers as I went along. You may be inspired by some of these bright and happy wall colors shown in my snaps because I sure was as I went about snappin' and grabbin' brochures and postcards as I went. I was in such a hurry that I had no time to chat with really anyone on the showroom floor but I did my best to capture as much inspiration in a short period of time as I could. I was on an inspiration mission, man.
I found brands that really stood out for me: Agape bathtubs, Moroso sofas and chairs, Hellen van Berkel pillows and poufs for Gelderland, and the debit of, "Ready Made Curtains", DIY curtains designed for Kvadrat by Ronan & Erwan Bouroullec. I also loved "The Rits" sofa designed by Bertjan Pot for Gelderland (you can see it in the first image in beige against the blue wall.)
First, let's talk about sofas. Ahhhh, sofas. I have such an addiction to them. I could own a new one each year but that would be a bit expensive and materialistic of me. At Design Post, I was able to experience the wonderful world of Moroso sofas live and in person. I've seen the Redondo in photos online but a Pinterest pic has nothing next to the real thing – I couldn't take my eyes away from the ravishing Redondo (in dove gray) designed by the amazing Patricia Urquiola. Can you see why?
Next, I really loved seeing (and touching!) the Ready Made Curtains designed by the Bouroullec brothers for Kvadrat. They came up with a clever solution to a common problem so many of us have fitting store bought curtains to windows of odd sizes (especially the case with older homes). Their curtains can be cut to length and when combined with simple wooden pegs and a "curtain rod" cord kit, you can install your own custom curtain and custom rod in a few hours. I googled to learn more about this system and found loads of info along with some great photos on Design Boom so click here for that – super cool!
A company I discovered for the first time at Design Post is Italian brand Agape and their gorgeous bathrooms. I also met their brand manager, she ended up coming to my lecture, so that was a nice bonus. My goodness, their bathtubs left a mark on my heart. They were all simply gorgeous – works of art that are also functional and very spa-like. I imagined sinking into them and felt all dreamy inside. Ahhhh. Now all I can dream about is owning one!
A new textile designer was also discovered as I shopped around, Dutch textile designer, Hellen van Berkel. Irene from Bloesem ran a gorgeous interview with that you definitely must check out HERE complete with a home tour – a few glimpses are seen above and the image at the very top of this post is from Hellen's lovely home!
What a great time I had in only 15 minutes and I discovered so many new things to inspire me. You only need a short period of time, an iPhone and determination to find something that catches your eye and before you know it, you will begin spotting all sorts of things if you go to a source that has things you suspect you'll like.
Have a nice day everyone! Oh and if you want to see an interview that imm had with me you can look at this YouTube video for a 100 second chat with me about social media. (update: the link seems to be down, when imm replies to my tweet, I'll let you know the new link!)
(images linked to their sources above.)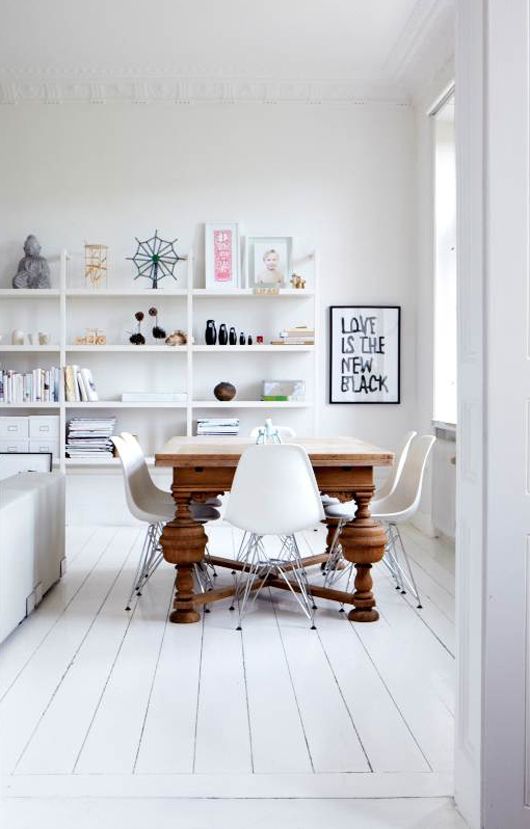 I'm so glad it's Friday! I've had a hard time getting my internet groove back this week but after writing my lecture for Monday's keynote, I definitely can't wait to go to Cologne to present and meet everyone – I'm ready! Bring it! We will have a great round-up of companies and international bloggers in attendance. I certainly hope that if you're attending imm, that you'll stop by and join us for #wearesocial (more details here). It is free to enter our social media love den, so don't worry, we won't be charging you to hang out with us. It would be lovely to welcome you!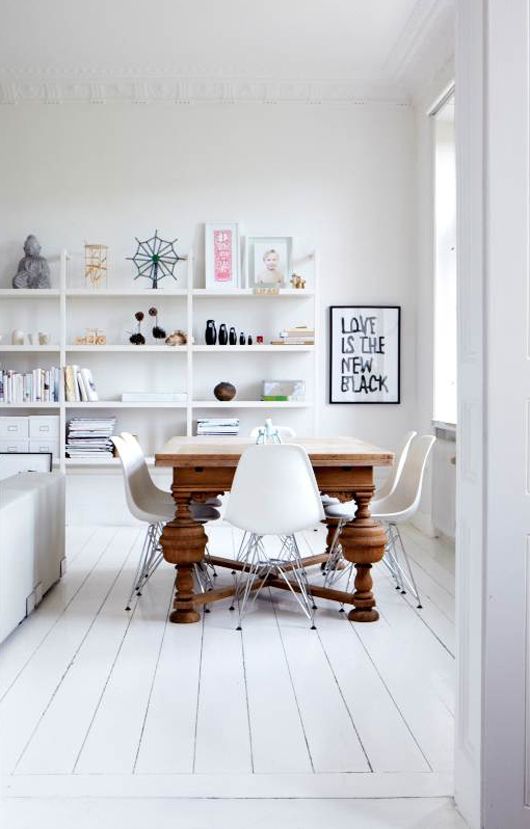 How has your week been? Lots of my friends had difficulties getting back into the swing of things, are you in that group too?  And how are your new year's resolutions going? I've been so involved in other things that I totally forgot to write a list! My primary goal at the moment is to get through Monday and then I can really focus on the rest of the year because I'm a tad bit nervous (okay a lot!) especially since I'm speaking before such a diverse audience. Perhaps I should spend Monday morning at a good cocktail bar. That would make for a more entertaining discourse, I'm certain. ;)
On Monday, you can follow the lecture and panel online over at Twitter by following #wearesocial – and if you have questions for the panel on Monday, I'll check Twitter as we go and if I see yours and if it's relevant, I'll ask our panel and credit you, of course! Our event is from 2-4 pm GMT +1 – not sure how many of my American friends will be up and tweeting then but I'd love to here from those in other parts of the world who are! Until then, be well!
And… If you are looking for decorating inspiration this weekend, be sure to refer to the beautiful Est magazine. This photos above is from issue no. 4 and it's a stunner. Love Est!
(Photo: Lotte F via Est magazine)
I mentioned in a post yesterday that I have a new company to share with you that hasn't been featured online yet so it's time for a little show 'n tell. This was sent over by my dear blogger friend Irene Hoofs from Bloesem. Are you ready to see something shiny and new? Meet Nala Design, a new stationery and home decor line from Malaysia founded by Irene's friend Lisette Scheers.
Her patterns are inspired by Malaysia's melting pot of Chinese, Malay and Indian culture. Nala means successful in Swahili and is also the name of Lisette's daughter. Lisette first started her company as a way to revive the forgotten art of letter writing and, "Began modestly with a collection of stationery based on Straits Chinese motifs." She decided to branch out to include homewares (mostly pillows at this point) and this is her debut in the blogosphere so I hope that you'll welcome her with open, supportive arms. I imagine she is reading this thinking, "Wow, there are my products on some blog called decor8!". When I'm blogging I always wonder what the people on the other side of the screen are thinking – especially those whom I'm writing about, ha ha!
Irene styled the photo shoot in her home showing the collection and she did a beautiful job showcasing these colorful, happy products. Irene's beautiful styling work looks great – good job, Mrs. Hoofs! As a side note, I saw Irene's home recently in a big magazine, I cannot recall which one, and I nearly died of shock. Irene lives like a celebrity, her home is gorgeous, really! I had major home envy after seeing that feature.
If you like what you see, you can purchase from her web shop and she will ship anywhere in the world.
(Photos: Tian Xing from Show Up Pictures, Styling: Irene Hoofs)
It's always nice to open my inbox in January because I know that companies will start sending in their Spring/Summer 2013 collections for consideration and I find the new offerings so interesting. Some are hits, others I feel are a bit of a miss, but Ferm Living has once again 'hit' it with well designed products that fit nicely with their latest collection – and just enough so as to not overwhelm.
I like their new wallpapers and the cute foldaway tent for kid's rooms and of course, one can never have too many storage bins or throw pillows! Take a look at a few of my favorite things in this post but to see much more, please visit them online or click here to check out their Spring catalog so you can drool over the full sha-bang. :)
Nice palette too, don't you think?
If you live in the EU, you can order from Ferm Living online here.
If you live in the US, you can order here.
(images: ferm living)