Neon pink gradient candlesticks? Yes, please.
There are no words, just a single word.
LOVE.
(image: mo man tai)
Okay so I'm thinking to buy a pure white SMEG refrigerator. I even started a smeg pinboard because it helps me to see all of my choices in one place (do you do that too?). Did you know that I once had a vintage 1950s super pale pink refrigerator when I was single living in Boston but left it behind in a rental apartment because I couldn't find anyone to help me carry it out? Of course you didn't, I never told you that story.
Okay so once upon a time I was like 23 years old and completely broke living from paycheck to paycheck, so I never could afford movers back then so when I moved, I bribed my friends in exchange for pizza and beer. But I always felt sad that I left pinky, my retro pink fridge, behind. Yeah, I named it. After a Pac-man character. I totally know that is strange but I was 20 when I first got it, so what do you expect? Well wait. I still name objects (even my husband's white BMW, I named it stormtrooper). Back to the point of this post… I will never forget when my friend offered me the pink fridge that her husband had and cherished. He loved design and old stuff. And he happened to look just like Hugh Grant (Notting Hill version not current version) and I had this total crush on him because he was cute and loved design and lived in such a great house that he helped decorate. He was so cool.
Looking back, sheesh, can you believe I had a crush on a married guy? Have you ever had a crush on a married guy, but even more sinful, your friend's husband? That's pretty dark, right? I guess I can justify this because I was under 21 and you aren't the brightest bulb in the lamp when you're super hormonal and single and young.
I first saw that pale pink beauty in their home when I was 17 and fell in LOVE. I envied it for years. One day, when I was about 20, they offered it to me for free. I nearly died. I guess it's because I nearly made out with it when I saw it in their kitchen (think Mary Katherine from Superstar – video clip here for a good laugh) so they figured I should be the new proud owner. That was a really good 3 years. I decorated my entire kitchen around that thing – I hung oversized floral wallpaper that was very Tricia Guild on the walls and painted the horrible brown wooden rental apartment cabinets in glossy white and, combined with my gorgeous pale pink fridge, I had a pretty rockin' kitchen for a single girl with no bank account. And then, 3 years later, it was gone  and now I want a unique little refrigerator again and smeg would fill the gap I've had in my heart ever since. :) Especially a white one like this bad boy below…
I know most of my friends back home have these massive double door fridges with computerized this and built-in water systems and televisions that – lots of bells and whistles, some do the laundry and vacuum your home (kidding), but I'm living in Europe remember and people just don't do 'big' here like we Americans do 'big'.  So I think a Smeg fridge may be a good buy for my city apartment. It's single door and normal-sized, and will hold what I need it to hold for a family of two. Plus, Smegs are trendy and usually I don't care about what is trendy or not, unless I love the trend, and in this case I do so that's fine.
Plus, how often do appliances trend? I think the smeg stove is popular, and the kitchenaid mixers are pretty trendy, but not much else in the appliance world really trends. (Too bad, appliance manufacturers need to smarten up because they could make a killing if they partnered with top bloggers to promote their goods, Igor are you listening – let's change this!!!). I see smeg stuff in some of the best homes over here in Europe. I have this Smeg stove that I bought in England so I think he needs a lover and the lover will be called Smeg. Kinda like saying Meg with a lisp.
I wanted a Smeg when we first moved over in 2009 but couldn't imagine spending the money on one, they're not cheap, and the one we had worked perfectly fine. BUT. But now that our current refrigerator isn't doing the job (joy! happy! time to justify this to the husband!), I'm ready to splurge and get something good and cute. This post is filled with some good pics from my inspiration file found via Pinterest showing smeg in a variety of kitchens from country to industrial, modern and retro… It's pretty versatile for the most part.
Okay so enough chatter from me. I'm going to shut up and let you talk. What do you think? Do you have a Smeg refrigerator? Do you like it? I'd love some opinions on this! It's not like I can buy one and return it. So any helpful advice would be great! Sometimes I wonder if aesthetics are soooo important, because when I see this fridge I imagine it would be so much better than a Smeg quality-wise with bells and whistles BUT it doesn't have that retro charm… Hmmm…
(images: west elm, nordic leaves,ikea family live, Zilverblauw, bolig pluss. All my loves, great sites, so click on them, sit back, and enjoy!)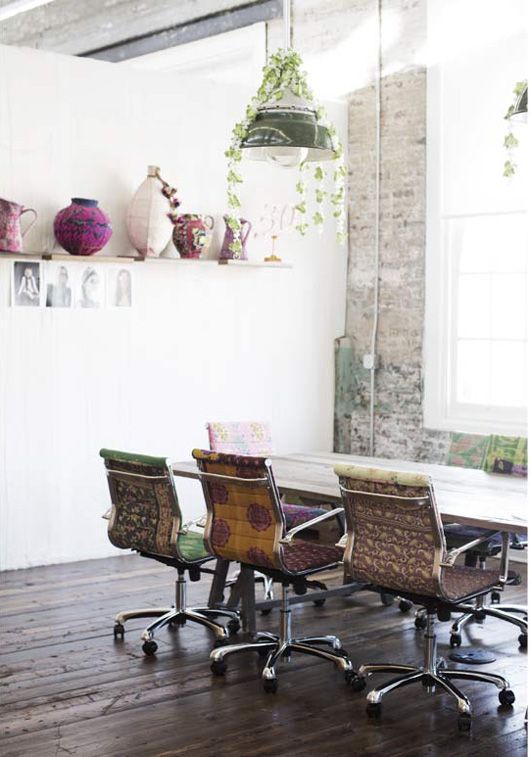 I haven't been able to read blogs that much over the past month as I've been a bit overloaded with work… So today I decided to treat myself and spend 30 minutes catching up with my favorite bloggers. It felt like a really big cupcake with a double espresso but without the sugar and calories! We need these simple time outs, don't you think? I have to remember to pause during my workday more often.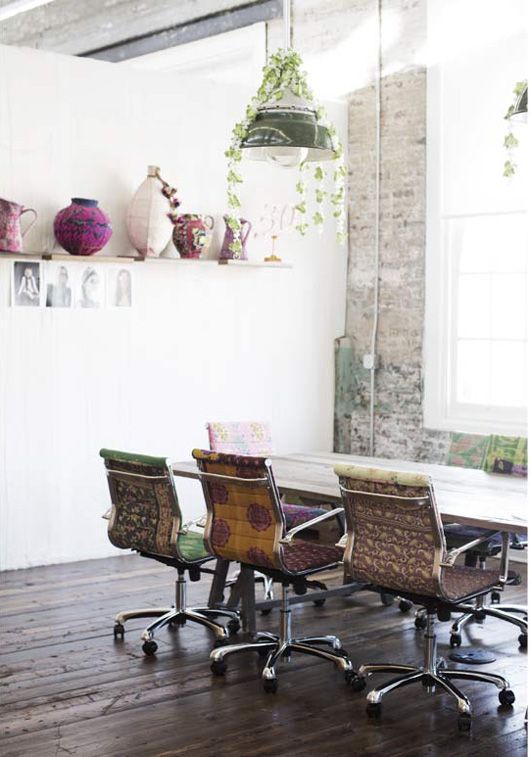 Anyway, while reading, I came across two really good posts, one about friendship and another showing a beautiful tour of the Free People office in Philadelphia (see this post I did in 2007 showing their space). Both posts are from fashion blogger and photographer, Garance Dore. But of course, right? I love what she said about friendship and jealousy. "Stupid Problems that can Kill a Friendship – Jealousy: Jealousy stems from desire. Before you hate someone because she has everything you want, you usually start by loving her from everything she has. Keep yourself in check." Well said.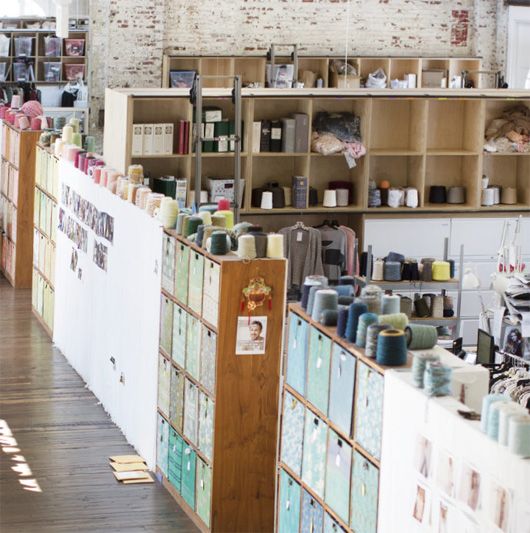 So inspiring! I love reading blogs where the reader takes you into her head and her work. I feel so bored lately when I just read blogs about products. I need to feel a part of something bigger than just shopping for products. I know, I say this after posting my favorite etsy shops this week. Well, I do that because I want to support etsy sellers and promote them because I know so many struggle to keep their dreams alive. But still, I am not always posting products on decor8. I get bored by it. When it comes to blogs, I love to read about how to make things, what people are REALLY thinking and the inspiring places where others hang out, etc. I think that's why I loved these two posts so much on Garance's blog, because I relate to how bloggers are living and working and what they do to find stories for their blogs, and I love hearing about their conversations with other bloggers and colleagues, because those conversations make me really think.
And okay, I really love those clipboards in the hallway shown above at Free People because I have covered clipboards in my office too but love that they have SO MANY. I wonder what they use them for?
(images: garance dore)
Hello my dear friends, I hope today is treating you well. I wanted to share my Etsy finds for this week, I hope that you love them! As always, please tell me about your etsy shop, one that you friend has, or simply a favorite of yours in the comments section below. I welcome all to join in and show me what you love so I can consider them for a future Etsy Take Five Tuesdays round-up. Shameless plugs (not pugs) welcome!
Circular photography is trendy! Have you noticed? This is by Mood Garden. I like it, don't you?
Let's look at some pillows. I love these by Graham Keegan in southern California. So summery and cheerful! The bolster is my fave.
Are you into watercolor art? These were painted with love by Lucile's Kitchen. In this shop you can find food art prints, watercolor fruits and recipes, paintings on vintage papers, screenprinted macaron posters, global cuisine illustrations and more.
Speaking of the kitchen, I really LOVE these ceramic herb garden markers from Paulova Ceramics handmade in Portland, OR by Paula Lopez-Otero. Her salt and pepper jars are sweet too. Really nice!
I tweeted about this seller a few days ago but had to post her work too. This is Seventh Tree Soaps based out of Sydney, Australia. She sells lip balms, gift sets with soap, individual bars of soap, and more and it's all packaged so cute. This is a great store to buy gifts, I have my eye on a few things for my guest bathroom – I love to stock pretty things in there for my visitors to use and enjoy.
Who are you loving over at Etsy at the moment? Comment with their link below, don't be shy! I don't bite!
(images: linked to their sources above)