Oh my Kari Herer's photography is nice, isn't it? I am particularly fond of the lovely flowers – but of course – I've been on a flower trip all week! It's all I can think of lately, though I'm sure it has to do with the season and how the flower shops here are packed to the gills with my favorite flower, the peony. Everywhere I go, they are bursting from the stalls. It's an unexpected treat, I had no clue peonies were a big thing in Germany this time of year. I noticed them last year for the first time and wondered if they're appear again and yes, they have. And they make me so, so happy.
Kari is an American photographer who lives in Portland, Maine and her work has appeared in several major magazines including Martha Stewart, Town and Country, InStyle and more. You may purchase all of these beautiful photographs shown above, along with many more, from Kari's shop right here.
(images: kari herer)
Hello and happy Friday! Earlier today I posted a book review on Real Simple for Pulled, A Catalog of Screen Printing by Mike Perry so feel free to hop over there and read it… but this post isn't a repeat of that, rather it's to meant to share 5 of the 40+ artists in Perry's book that I really liked. We each have our own definition of what beauty is so something I love may not be your personal favorite but at least check these creative folks out below and see what you think. In fact, I'd love to really see what you think – so if any of these artists click with you, let me know and tell me why. Okay, let's get started! :)
First up is Ashkahn Shahparnia – his work is bold, colorful and awesome and I love his shop. And yes, that is an illustration of blogger Maxwell Gillingham-Ryan who founded the web's first, largest and most popular design blog, Apartment Therapy that all other design bloggers sorta laud as the god of blogging. That snazzy illustration appeared in ReadyMade magazine who just so happens to always have the best illustrations, don't you think?
Next is Brooklyn's own Jim Datz, I love his city posters. Great stuff. The London one is funny, spiffy, and I like the colors. I also love the little black cab with the man riding in the back reading his newspaper (an actual newspaper, remember those?) with his giant mustache. I'm happy to see the mouth of the cab driver completely shut because most cabbies I've had in the past several months wouldn't stop talking about god, politics, religion and terrorism. Yeah, I always seem to get the best cab drivers (not). At least this little guy with the fancy stache can read his paper in peace.
Rachel Domm, whom you may know from some of her awesome work for jumbo clients like J.Crew is also in Perry's new book. She has a store, too. I like that subtle pink Forever & Ever poster.
Next up is Andrew Holder and really, what's not to love about his work? So strong and clean. Peacocks, bear, deer, raindrops, pine trees. He does them all so very well and his color mixes are phenomenal. Swoon.
And last, but not least because Perry's book has tons more artists to browse, is Hannah Waldron. She has a bigcartel store too. I like her work because it's intricate while feeling casual and that's hard to pull off. I can't explain what it is but I love the Rain Day poster. It's sweet but I'm not really sure what it's all about. When I first saw it I thought it was like another way to say Sick Day, like a Rain Day would be a day when you are just blue and not really ill, sorta depressed and sad and needing a warm bed, a hug and a vodka martini. :) I  really don't know what a Rain Day is, do you? But I like the swirly letters, the color, the spacing and just the vibe those two little words put off.
Also in this book is the work of Steven Harrington (not shown above) who I think is pretty darn special. I own a limited edition print of his, two actually, and really like the colors and shapes he uses. I love the work he did for Target – I'm so inspired by this video. Can you imagine being an artist and seeing your work displayed like that?
Do you have any favorites from the PULLED book?
(images: linked to their sources above.)
This amazing press kit just arrived in my mailbox and I can't stop thinking of the things that one could do with a product like ixxi! This hasn't been blogged anywhere yet so I'm so proud to give everyone a first peek at this amazing new product. I have to thank my friend Yvonne for sending it to me, she has been working on this ixxi project for awhile now and it's finally been released and I love it. Here is glimpse to whet your appetite. I. LOVE. THIS.
Dutch company, ixxi, is so innovative and I love the things that you can do with their x's to connect their cards that you can either upload and design yourself OR find images in their online image bank to create your own art, wallpaper and room dividers. Here are a ton of gorgeous visuals that will no doubt get your wheels turning – I adore this idea and can't wait to try it out with some of my own photographs.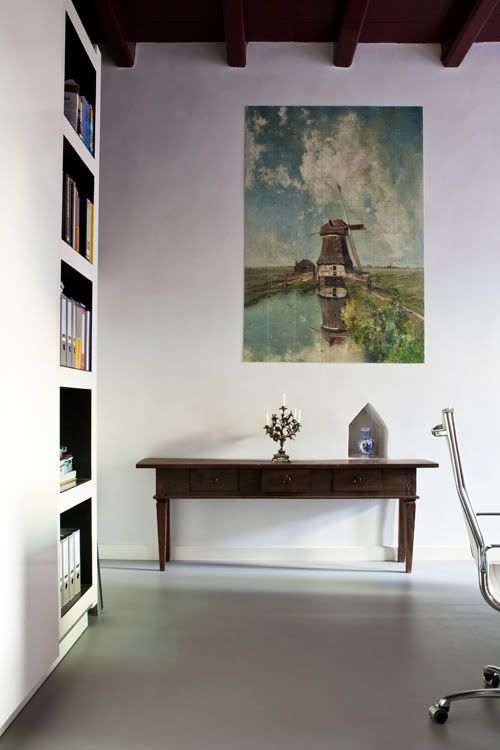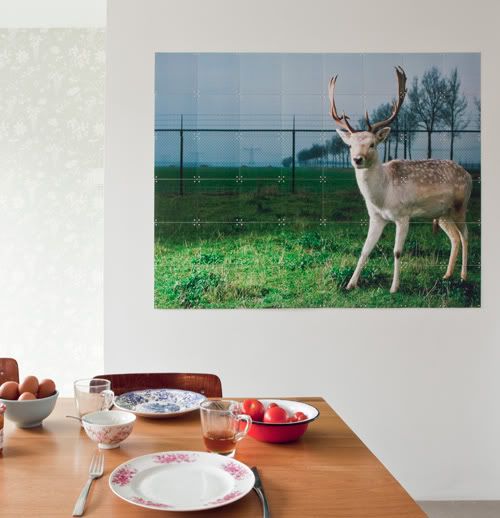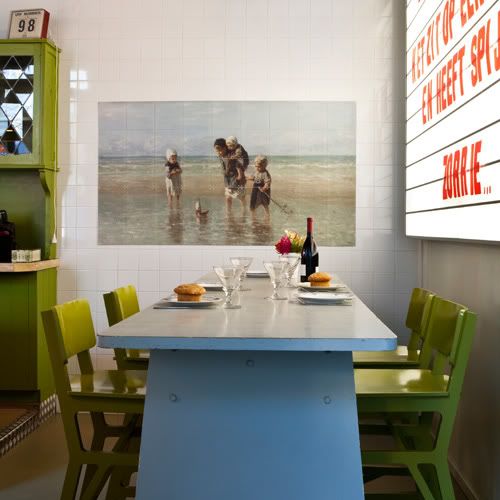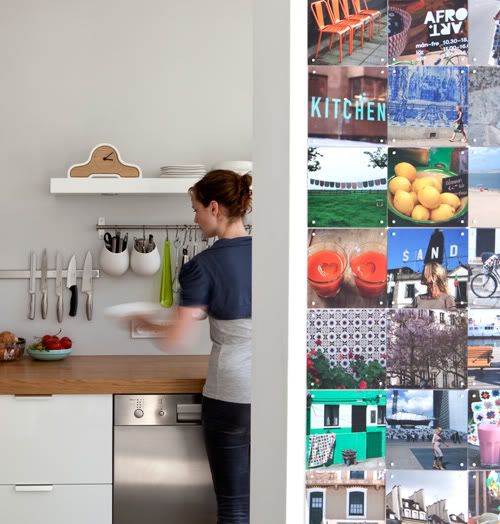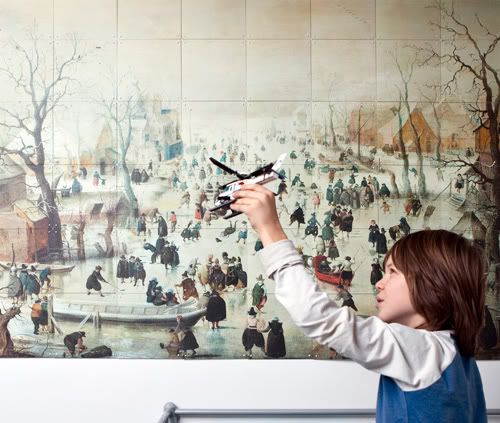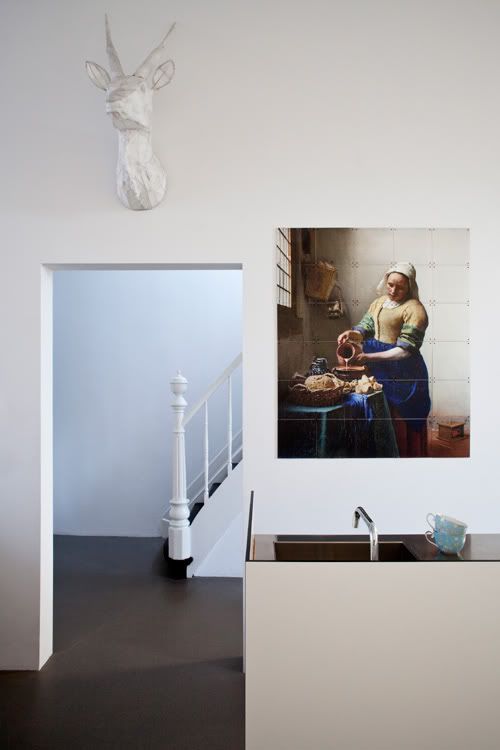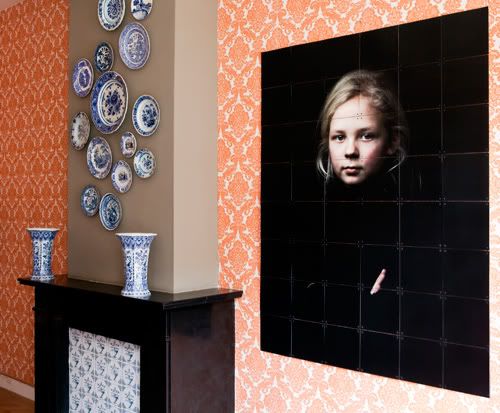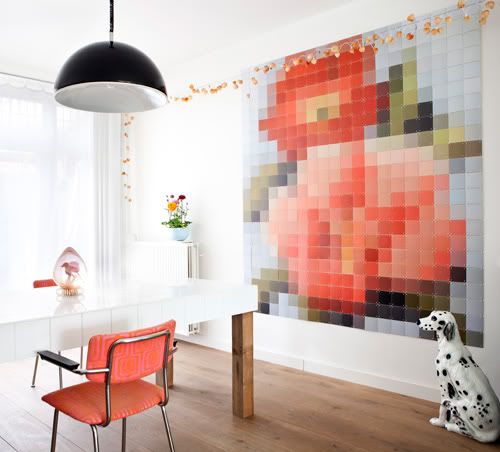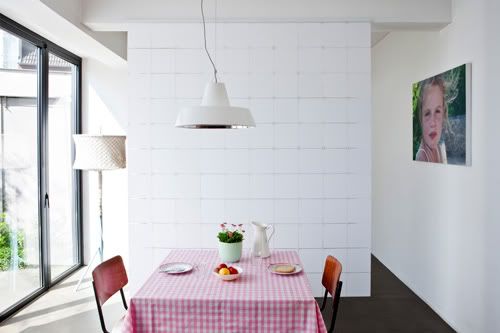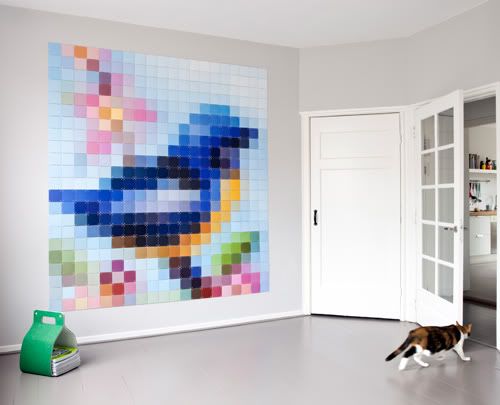 What is ixxi? "ixxi is a modular connecting system. With x's and i's you can make your own photo enlargement or photo collage in any format possible."
How do I ixxi? "Create your personal ixxi using the easy online module, or select an image from the ixxi imagebank (art and photography). Upload your photos and choose how large your photo enlargement or photocollage should be."
Does ixxi offer cutout patterns or something transparent, for instance? Yes! "ixxi has designed a collection of (interior) products with the use of alternative materials, modular patterns and graphic imagination."
Does ixxi also work with companies on projects? Yes, yes, yes! See examples here.
…And — THEY SHIP WORLDWIDE — so no one can get upset at them! Or me! :)
(images: ixxi)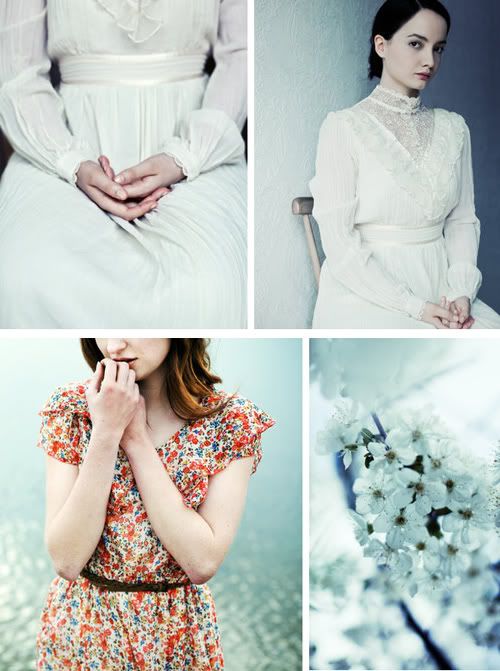 I was recently wasting time doing research over at deviantART and stumbled across German photographer Andrea-H or Andrea Hübner, who also goes under the name Quadratiges (or Square in English) and my, my, my how brilliant she is! It was love at first site the moment I laid eyes on her stunning portfolio.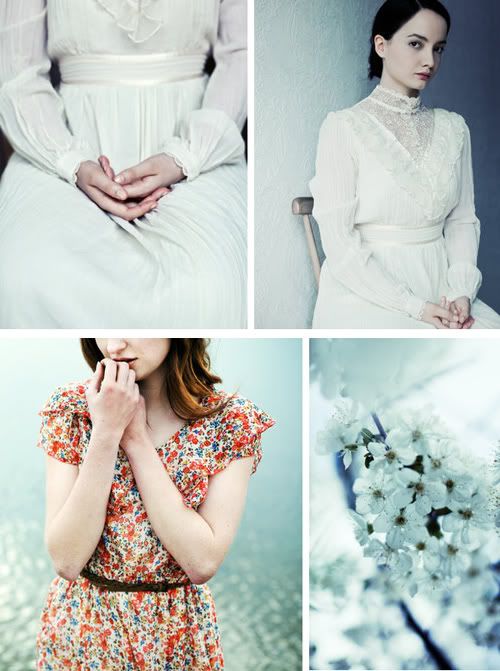 Andrea's photographs radiate such emotion because her gorgeous composition and use of natural light is breataking but also her wistfully thoughtful models are quite intriguing too. I feel bathed in peace and quite relaxed just looking at each photo. I appreciate that so many are in square format (hence the name Quadratiges) or diptych as both styles really appeal to me currently. The best part about Andrea's work though is that you can purchase it so this is not merely about having a one-time dose of inspiration but instead it is an opportunity for you to own some of her work to enjoy at home.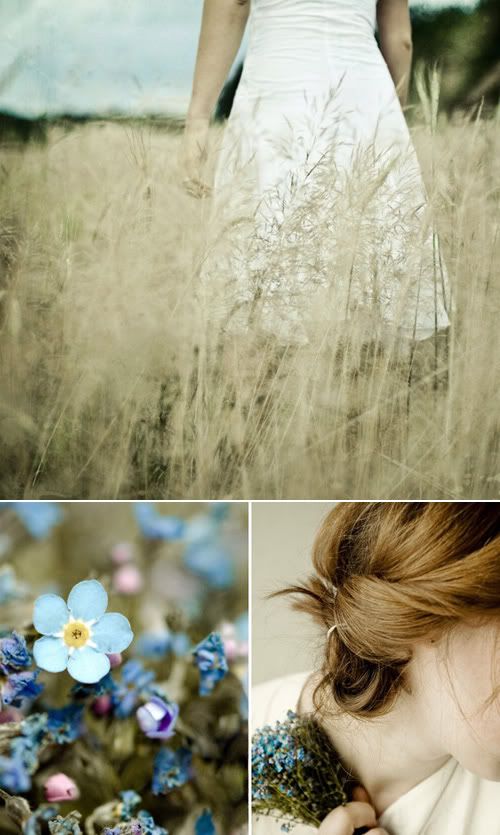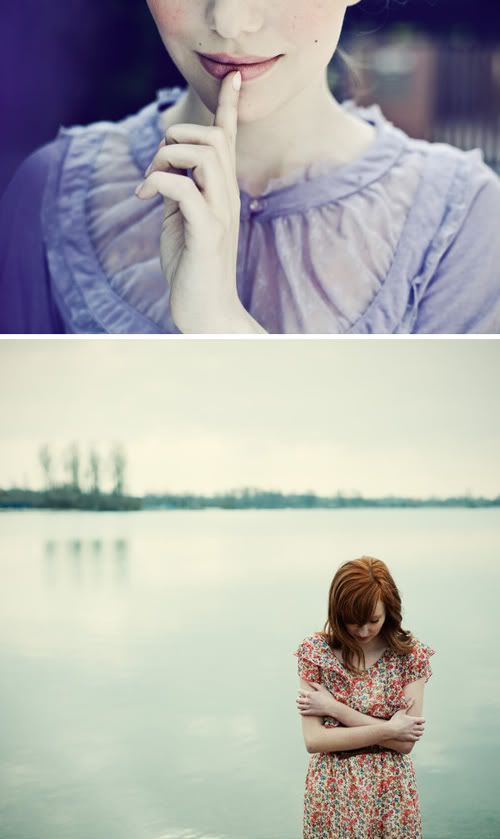 All  photographs above as well as many more are sold here and ship worldwide – I have my eye on several that would work beautifully in my home. What about you, do you see anything that you like? She even has a beautiful calendar available for 2011 that you simply must check out and she designs CD and book covers on request… I can totally see her work on novels!
(images: andrea hübner)