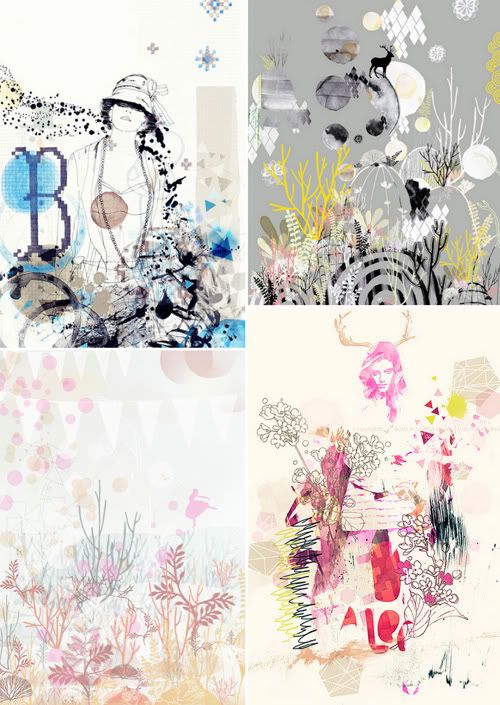 I came across the work of Polish artist Barbara Augustynowicz today on Flickr and immediately knew I had to share it with you! Her art is created using several mediums — sometimes a piece will begin in a sketchbook and then watercolors, ink, pencil, pens and markers are used. In the end, Photoshop and Illustrator gives her work that polished, finishing touch.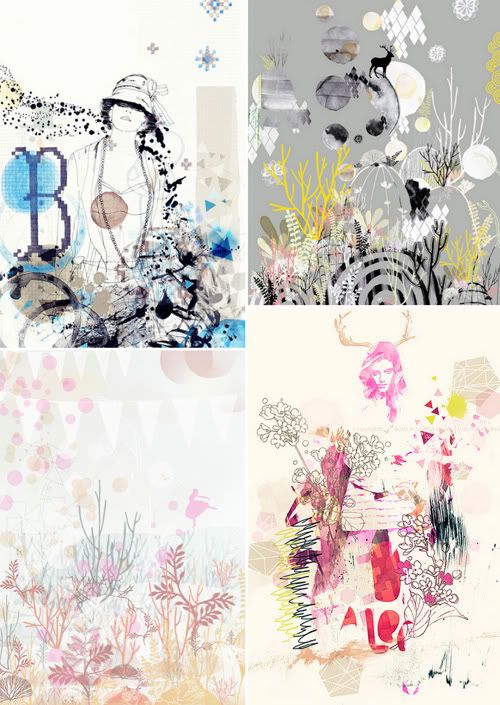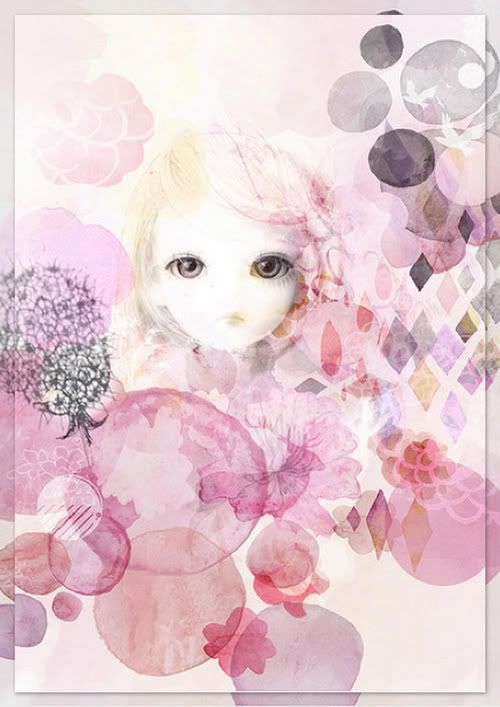 Barbara Augustynowicz is the founder of Bachullus Design where she takes on freelance illustration and graphic design projects. Her art is rooted in her four key loves: fashion, design, photography, and art. Barbara currently studies at Modern Graphics in Krakow. She can be found on Flickr in two places: Here is where her illustration is (I encourage you to check it out) and here is where you'll find her photography.
(images: barbara augustnowicz)
I absolutely love and support this kind of generosity, it's lovely to see. What am I talking about? Shivani who authors My Owl Barn. She recently worked with over 30 artists to make the Owl Lover 2011 Calendar, a free calendar that you can customize and then download.
About the project Shivani says, "This calendar is the outcome of my desire to work closely with them and to create something great for all the owl lovers! When I contacted them with my idea for this owl-themed calendar, not only did I receive the custom made wonderful owl art work, but also words of encouragement and best wishes which kept me going. All the beautiful art in this calendar will warm any owl lover's heart. As beautiful as it is – you can still improve the calendar by customizing it, and picking and choosing the images that you love the most. Yes, that's right, there are a lot more than 12 images for to choose from, so you can browse through our gallery, and select the ones that you love the most."
I selected my favorites shown above, I felt they best fit their month, in fact the pair of cute owls in July were chosen since that is my wedding anniversary month. :)
I wonder what you will choose? Will you download this pretty calendar? Or share it with a friend? I hope that you will — I love seeing creative projects like this one get lots of attention so please – share! share! share!
(images: My Owl Barn)
I told you about Dutch artist Jurianne Matter in May '09 but have you been to her site since to see what she's been up to? Well I have and I found these lovely singing angels that I thought you'd like to see today. They would be so pretty displayed on a branch suspended above a table, attached to a mood board or window, decorating a child's room, or displayed on a pretty present wrapped in kraft paper. These product shots are so, so pretty, don't you think?
How are you doing today dear friends? Are you well? Enjoying the season? I am! It's very cold where I live but all of the outdoor markets with the hot mulled spice wine and hot chocolate and candied almonds and, and, and! Well all I can say is that this is the best place in the world to be cold and outdoors in November/December because the markets run all day, every day and night, until December 24th. It's such a great time. We walked a few miles tonight in freezing temps but had such a nice time as we enjoyed the sights and sounds (and smells! ah!). If you ever have an opportunity to visit Germany this time of year, do it – go to a city and just enjoy the markets. I heard Trier and Dresden have beautiful markets, but you really cannot go wrong in larger cities like Hannover, Hamburg, and Berlin as well.
I love the four seasons, despite it being so cold and that darkness falls around 4pm each day (we live in northern Germany so we have less light), but at least it feels like winter and so it is really cozy and festive. I went to a nice designer's indoor "Weihnachtsschau" today at the Handwerksform too, everything was beautiful and displayed so nicely and entry is free so if you are local, you should try to go.
There is another market that will be here next month too, it's called Designachten and will be more for emerging and established independent artists and designers… I know some of those who will be there displaying their wares and they are really talented and have great stuff so again, if you are local please try to make it to Designnachten because it's going to be a great time for sure.
What have you been up to? Are you in winter mode yet or???
(images: jurianne matter)
I first told you about the 100 Layer Cake blog nearly two years ago and I've been waiting for them to roll out their website ever since… and voila! Today is our lucky day! It's live, baby! I love their marketplace, it's great for connecting brides with vendors and vice versa. In the market, you can buy and sell pieces for your wedding and also bid and post on vendor requests.
"Vendor requests are posted by brides (say, floral arrangements for 12 tables), and bid on by vendors. Vendors have their own portfolios on our site that brides can review before accepting a bid. We think it's an awesome way for brides and vendors who might not normally connect, to get together and create something beautiful!" Great concept!
I found some great things on 100 Layer Cake shown throughout this post but perhaps you feel like clicking over for some products + inspiration of your own? Also pay special attention to their directory of DIY projects and don't forget to look over their directory of online resources for crafting your own wedding.
And congrats 100 Layer Cake… Great new site!
(images: 100 Layer Cake)