I have a special preview that you'll love but first, this week slipped by so quickly and truth is, I don't like it! I feel sad when I'm away from my blog and apologize for not writing since Tuesday. Thing is, I've been a bit busier than usual and haven't had much time to compose a post and I hate throwing something up just for the sake of having a blog post. I miss you all! I'm having blog withdrawal though it's only been three days — it's funny how much a blog becomes a part of life just as much as anything else you grow to cherish. How are you doing? Are you well? I thought I'd tell you some exciting news – I worked with Leslie Shewring to produce a story on creativity that will run in the summer issue of Matthew Mead Holiday magazine! We are both very excited and so I thought I'd share some glimpses of the magazine with you today to whet your appetite for the other features that you can find in the same issue as well.
Isn't this all so inviting and pretty? Matthew Mead does such a nice job on each carefully thought out issue. He really does produce lovely things and I enjoy seeing his touch on an entire magazine – he certainly has the eye for it.
The issue is filled with beautiful color, simple ideas and decorating tips along with recipes and a trip to Trish Foley's house near the Hamptons along with an article about tapping in to your creativity by Leslie and I. You can order online here and issues will be in the mail during the first week of May. I can't wait to see it!!!
(images: matthew mead holiday)
I just heard from Est magazine that they've officially launched online and I'm so excited and pleased to share this stunning e-mag with you. I love it! I don't want to gush too much but it's a brilliant magazine, fresh and pure, and really fills a niche out there as you'll soon see from the photos below – it's relaxed and very stylish with a nod to the past as well as a welcoming hug to the new.
Est was founded by Editor-in-chief Sian MacPherson and Creative Director Lynda Evans who source the world for creative talents of all types from photographers, designers, stylists, writers and trend spotters to include in their issue. I like that it's interactive with links and videos, which makes it so much more interesting to me to read on a computer screen than a print version since I think that if you're going to put the work into producing an e-magazine that you may as well add videos and links because the technology is there — and it makes the digital experience so much more fun!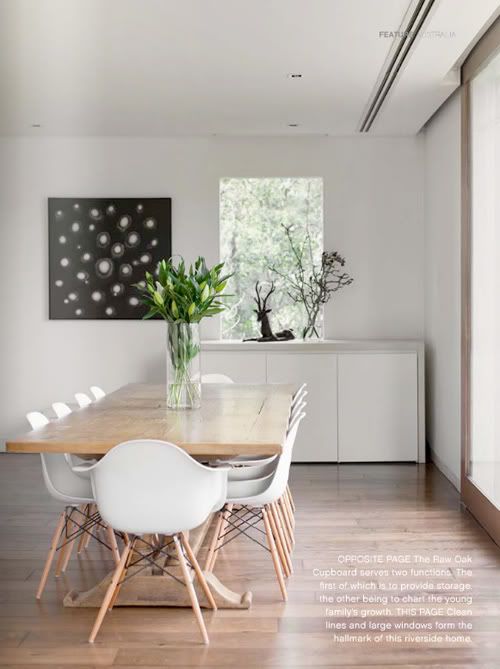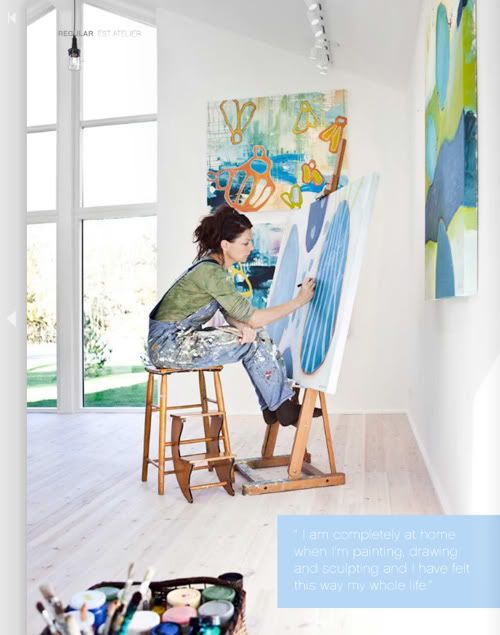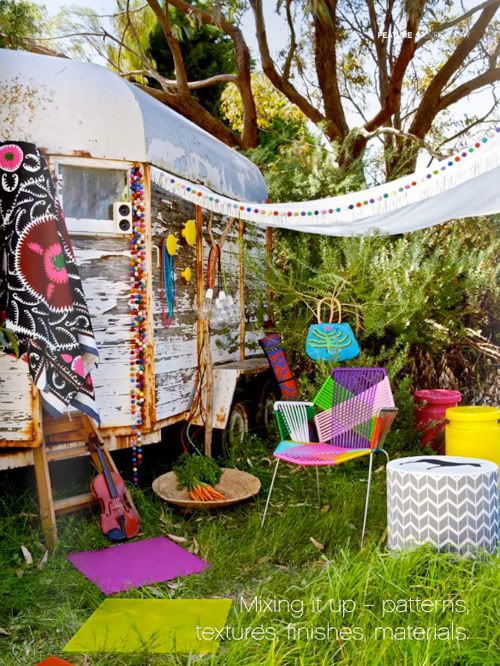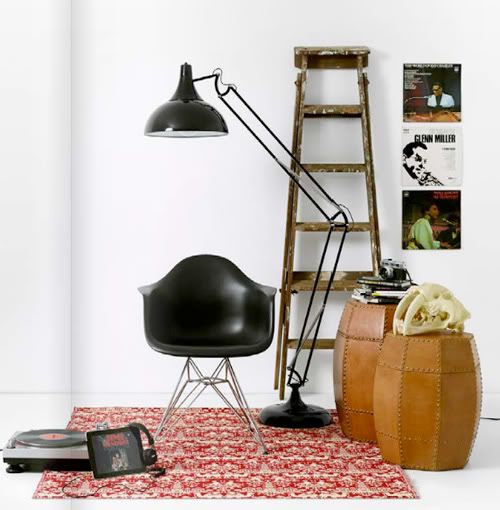 In the online magazine world, I think Est is a refreshing addition that I'm sure will do very well – I'm already a fan and plan to read it regularly. Though I love print publications, e-magazines like Est can really stand out and stay fresh through interactive content drawing in those who want to see "behind the scenes" of articles for instance, or exclusive content. I think this video from Martha Stewart Living and Adobe explains exactly what I mean by all of this… it's so inspiring!
This is definitely the year of interactive content from e-magazines to e-courses and I love what I'm seeing out there so far. What do you think? Are you for it, against, or somewhere in the middle when it comes to digital mags and while we're at it, e-courses?
(images: est magazine)
Today is a very happy day! I just found out that Anthropologie has an exclusive on my book, Decorate, which means that only they can sell it before it officially launches in the states on April 20th so starting today, you can order it on their website and find it in stores nationwide. I nearly died when I found out this exciting news and of course, did a happy dance when I saw it online.
I can't put into words the enormously gratitude that I feel for their support as well as the many small, independent boutiques and even large book sellers who will stock it. I've been feeling emotional about this all day really… as people are receiving their review copies from around the world and emailing me with notes of thanks and joy — I don't really know what to say except how grateful I am that I registered my blog years ago and started writing online after quitting my corporate job in search of living a more creative life doing work that I love that also happens to make other people happy and feel more creative, too. Well, it happened but the funny part of this whole journey is that it took a village to make this possible — and I have all of you to thank and I did so in the dedication that I wrote in the book to each and every one of you.
On another note, I was recently notified by a buyer at Selfridges department store in London that they'll also start stocking the book this month on March 25 (a few days after my birthday) and during the first week of April my book will be on a special "premiere" shelf in-store. How exciting this all is… I can't believe all of this is happening.
I must pause for a moment though to say that I know that I'm going to sound a little self absorbed over the next few months but I'm not at all trying to be. I'm excited and happy and so, so appreciative that you just may have to listen to me talk about this book a lot. I want to have a giveaway too and I was thinking that maybe some of you would like a book plate for your book that I can sign and dedicate to you and then you can have it for your copy. Would you like that? I have to figure out how to do this, but once I do I'll let you know because so many have asked for signed copies and I honestly gave this part little thought because I only thought the Kelly Wearstler's and the JK Rowlings of the world sign books – but I love the idea of dedicating a book to you personally so if I cannot sign your copy in person then perhaps a book plate will make you happy. Let me look into this and I'll let you know more soon…
By the way… if you live in India you can order the book from Infibeam.
Also The Book Depository in the UK who will ship worldwide for FREE! Yes, really! But they won't ship it until after March 25 and it's the UK version written in British English.
I have more news to share with you soon concerning the UK book launch party on April 13 in London — I'll talk about that later this week!
P.S. Decorate has a fan page on Facebook if you want to "like" it or "friend" it or whatever. I know, I know! ha ha! Too funny, right?!
(images: anthropologie)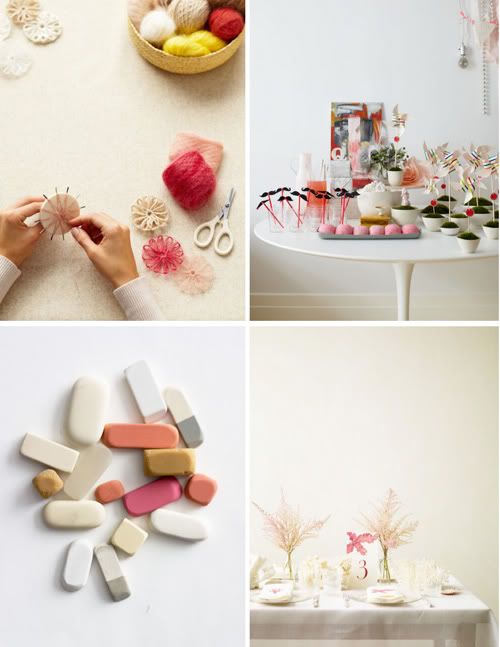 I was reminded recently of Johnny Miller's work from event planner Amy Atlas since she is documenting her new book project and recently revealed that she has teamed up with him to shoot some of it. Johnny is a true genius, he is definitely one of my top ten photographers in the world and Amy is a very lucky lady to have his creative vision for her book — but then again, he is very fortunate to have Amy because her dessert tables are stunning. Together Amy and Johnny make a winning team!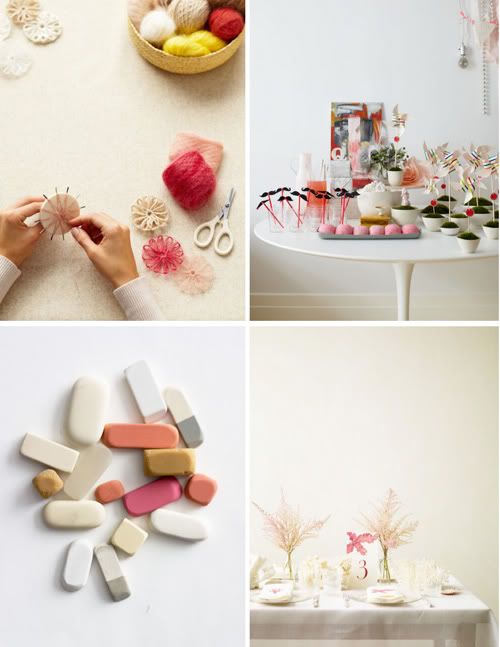 Johnny also photographed the newly released craft book, Paper & Craft, authored by the fabulous Minhee and Truman Cho (love this video of them and their cute baby) who run Paper + Cup — the book is available at Chronicle. I have a copy and I really liked the Mommy + Me Flower Shoes project and the Cone Wreath project, both show below.
Johnny is from Kansas but now lives in Brooklyn and works with some fancy pants clients like MSLO, Kate Spade and Anthropologie. He earned his BFA at the highly regarded Parsons School of Design and then went on to assist photographer Mary Ellen Mark for nearly three years which was no doubt the experience of a lifetime. Johnny blossomed into quite the photographer with his work in numerous ad campaigns, catalogs, magazines (Martha Stewart Living comes to mind), books and has been exhibited at the Center for Photography, New York Historical Society, Museum of Contemporary Photography, Museum of Modern Art and the Museum of the City of New York. Not too shabby!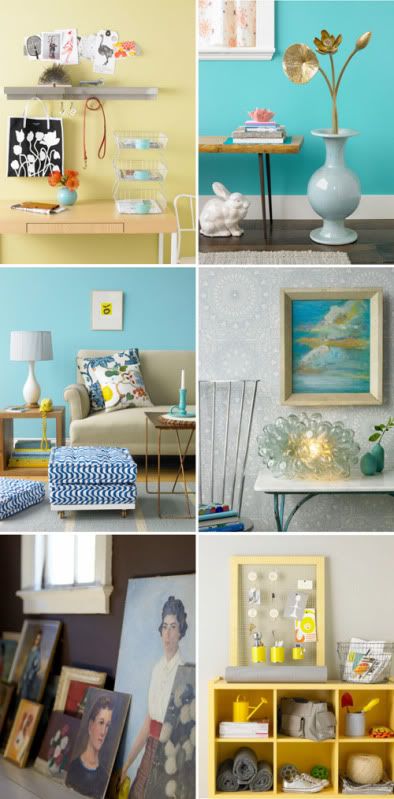 If you aren't already impressed and slightly jealous, there's more! You can even find Johnny's photography included in the permanent collections at the Library of Congress, New York Historical Society and the George Eastman House. What an amazing career Johnny has going for him and well… from the looks of things, he deserves every bit of success he's earned.
(images: johnny miller)