Hello decor8 readers! This is Jillian with another Shopgirl Visits column. Today I'm taking you with me on a market visit that you're bound to love. Have you heard about The Finders Keepers?
This design and art market supports emerging designers, artists & musicians. The markets, which were started 3 years ago by Sarah Thornton and Brooke Johnston, are held bi-annually in Sydney, Brisbane and Melbourne and are a huge hit.
My own introduction to the markets was a bit circuitous. I saw some of Kylie Johnson's ceramics on Pia's blog a few years ago and I was enchanted. I bought some of her work and soon started following her blog, Instinct and Grace. Kylie mentioned on the blog that she'd be in Sydney attending the Finders Keepers. I'd not been to Finders Keepers before so I decided to have a look see and whilst there, I found the Paperboat Press stall. I summoned up the courage to approach Kylie and I've been an annual visitor to the market since then, camera always in hand. You can see some of my earlier Finders Keepers images here on decor8 from 2010.
The Sydney Winter Finders Keepers were held on a cold, wet windy day in Sydney. I put on my boots, picked up my camera and firmly placed my 'Shopgirl visits for decor8' hat on my head and made my way over to the lovely Carriageworks building in Eveleigh.
The Sydney Finders Keepers is always a bustling event. What a better way to wile a way a wet Saturday than with a spot of shopping? The beauty of the markets is their ever changing nature. The line-up of stall holders varies with every market so you never quite know what to expect.
What did I find there? A beguiling mix of old favourites and some new discoveries. Some of my old favourites were there – Paperboat Press, Attia, the Storybook Rabbit and Bespoke Press.
And my new discoveries? The spare ceramics designed by Haydn Youlley, the funky Las Vegas style lighting from Fromage La Rue, some beautiful furniture from Ply Candy and a great pop up stationery shop, the Super Cool.

Did you see anything in my photos that caught your eye?
To check for upcoming markets and stallholder line-up you can check the Finders Keepers website.
See you again later this month with another Shopgirl Visits! – Jillian
(images/text: jillian leiboff)
I'm so excited to tell you about a lovely food styling and photography workshop to be held this summer in Germany in a nearby castle (romantic, right?) that I'll be guest teaching at! The talented ladies running the class, Lisa Nieschlag, Julia Cawley and Meeta K. Wolff, have invited me to guest speak for a morning and to work with students throughout the day as they go about their styling and photography exercises. This will be such a lovely, intimate workshop and I can't wait to take part. You can learn more about the workshop here and here.
I'll be covering the following topics on Saturday morning for 2 hours:

* My Story: Tips & tricks on building a meaningful career doing what you love
* Interior Styling: Going beyond the plate
* Staying On Top: Trends in cookbooks and food photography & styling
* Networking Online: Creating creative and meaningful blog content
* Q&A Session: Ask me, ask me, ask me! Anything and everything!
Please bring your notebook for my session because I'll give you loads to think about that you'll want to jot down. You'll walk away from this workshop energized and ready to style, take photos and use all of the tools that these lovely ladies have laid out for you as they have so much to teach you and offer – I can't wait to hang out with them and all of you for the weekend (I'll be there Friday and Saturday but only teaching Saturday morning and playing the big sister role throughout the day in case anyone needs help) as we all learn and grow together in an inspiring setting. So exciting!
NOTE: They just opened up 4 extra spaces for decor8 readers if any of you would like to join us so if you are interested please register as soon as possible as spots are being offered on a first come, first serve basis only.
Hopefully I'll be meeting you at the castle in July! xo
Thank you Lisa, Julia and Meeta for including me!
(images: meeta wolf)
I'm so happy to announce that the class I've been teaching online for three years alongside of Leslie Shewring is going on a road trip – we'll be teaching LIVE in NYC on Saturday, March 3rd and Sunday, March 4th. This will be an inspirational and intensive weekend long workshop for those interested in learning the creative business of blogging (for all levels but you must have some knowledge of blogging). We will teach you the art of producing beautiful color stories, still life photographs and gorgeous inspirational vignettes that you can photograph and use on your blog and how to blog your best. (Full details here.) We have split the class into two days so you can take them both or just one, full details are below.
I have been blogging full-time as a business for over six years and Leslie is a color expert, photographer and stylist who holds a degree in Architecture and another in Interior Design who has a background in product design – her designs have been stocked on the shelves of stores like Target and some of her most recent clients include American Greetings, UPPERCASE magazine, Stampington and more. Together, we plan to share our experiences, ups and downs and our expertise in blogging, styling and photography through hands-on lessons and lots of discussions and one-on-one time with our students. We want to share what we've learned over the years in a supportive, intimate setting so that you can walk away with the tools that you need to blog your best and to produce content that you can be proud of that is uniquely you and from the heart.

Class No. 1: The Creative Business of Blogging
Instructors: Holly Becker, Leslie Shewring
Teaching Assistant: Melissa De La Fuente
Date: Saturday, March 3
Location: New York City
Time: 10:00-5:00
Join Holly Becker and Leslie Shewring for a day to explore the creative business of blogging. In a relaxed approach, we'll discuss the key themes from the Blogging Your Way e-course and expand on them with new information and loads of inspiration and take away. This will be a small intimate class, giving you the opportunity to work closely with us to help you achieve your creative goals. We'll share case studies and tons of tips and tricks that will leave you inspired and ready to blog!
Some topics we'll cover:
– Finding your niche, personal style + your voice
– Writing from the heart
– Building your readership
– Getting out of creative ruts
– Social networking
– From blog to book – getting published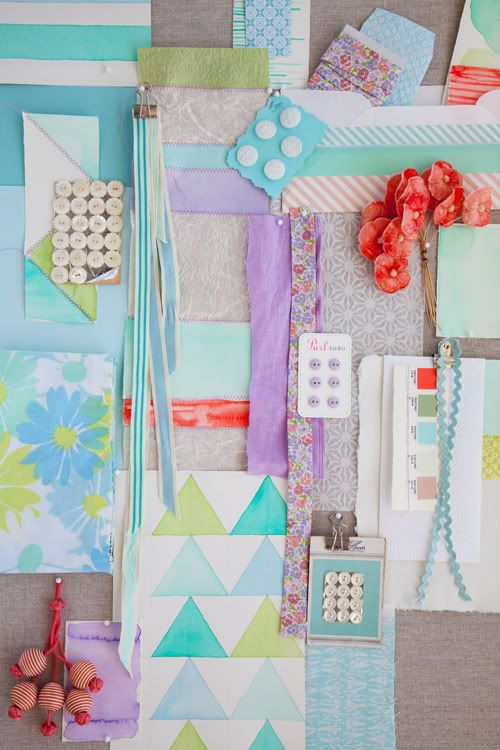 * * * * * * * * * * * * * * * * * * * * * * * * * * * * * * * * * * * * * * * * * *
Class No. 2: A Day of Color + Styling + Photography
Instructors: Holly Becker, Leslie Shewring
Teaching Assistant: Michelle Verdugo
Date: Sunday, March 4
Location: New York City
Time: 10:00-5:00
On Sunday, Holly and Leslie will spend the day sharing their approach to color, styling and photography. We will go over the importance of color palettes and how to collect inspiration. Then we will share composition tips for styling vignettes for your own photographs so you can watch us during our creative process and then, you'll be invited to join in with hands-on lessons in styling followed by a photography how-to. Holly will also share her experience of styling people's homes for photographs.
– Creating color palettes
– Gathering inspiration
– Composition
– Styling Vignettes
– Styling Homes
– Photography tips + editing ideas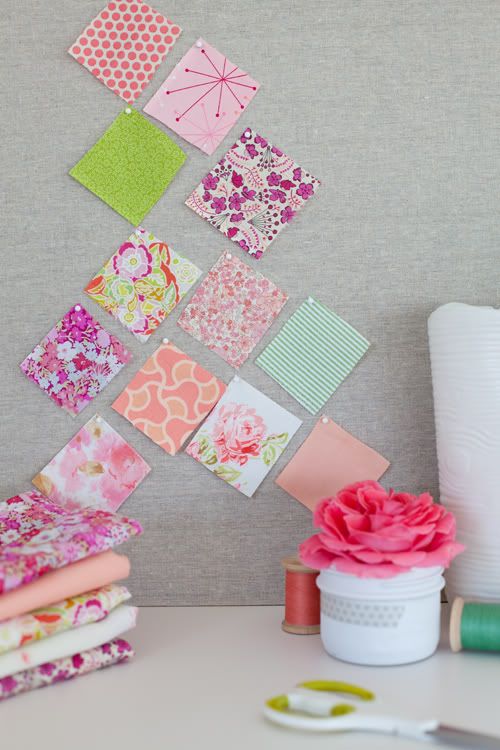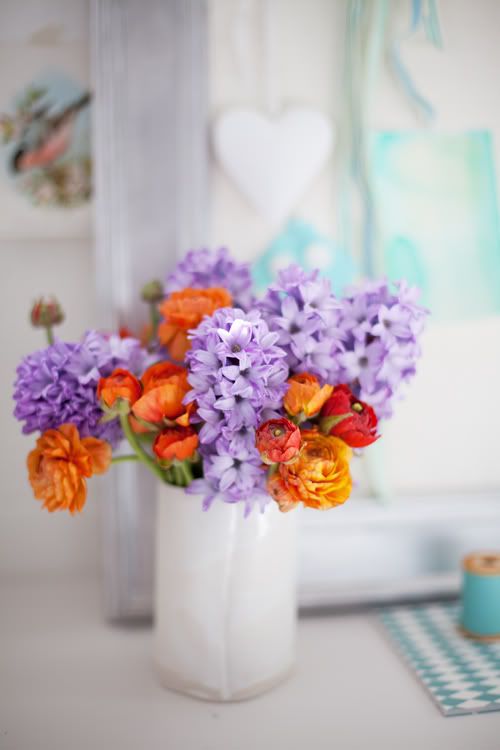 Note: Please bring your camera to class on Sunday. It is helpful if you have a Digital SLR camera so that we can talk about manual settings. A tripod is helpful but not mandatory! You are welcome to bring your laptop so you can upload the photos that you work on. Have Adobe Photoshop or Adobe Elements on your computer so we can give you some tips on photo editing, too.
Cancellations: Absolutely no refunds can be given for this workshop friends, so please make sure that you can make this date.
Costs: The cost of our workshop for two days (discounted 10%) includes all materials, coffee breaks and lunches is $711. If you choose to only take one day, the cost is $395.
Location: Saturday and Sunday we will meet at our studio space in NoHo, NYC. Address will be sent to students upon enrollment by February 25th.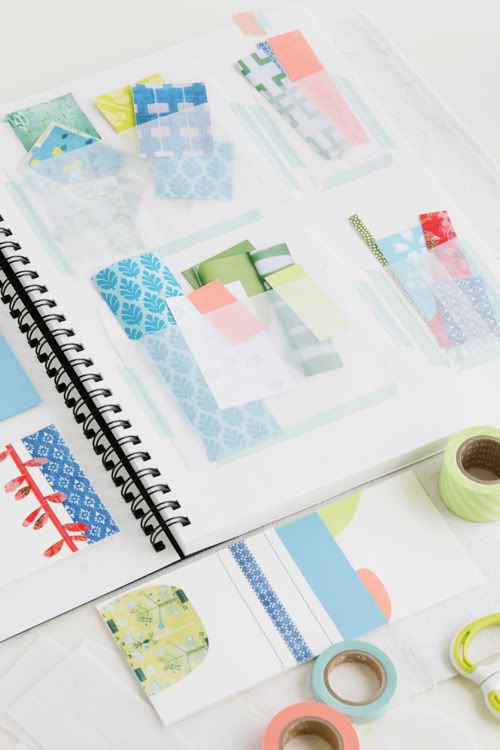 Space is extremely limited and we are at 50% enrollment already so if you'd like to join us, here is where you can learn more and make payment. Hope to see you soon!

xo, Holly & Leslie
(image: leslie shewring)
Do you remember our virtual blogger party from July called #stripemania? I teamed up with my friend Igor and we brought you a really fun visual blogroll of sorts sharing all of our blogger friends in stripes in THIS Pinterest folder. We had over 300 submissions and it was truly an awesome gathering of bloggers in one fun space. This time I thought to team up with my friend, Steffi Luxat, to bring you #discomania!
I tweeted about disco mania a few weeks ago but now it's official – we're hosting another blogger party and it starts NOW. It will be our way of uniting everyone to welcome 2012 looking good and celebrating our awesome community of bloggers and blog readers. Yay and amen to that!
With so many of you getting all dolled up for tonight, why not show off your sparkles and sequins and submit your photo OR you can submit anytime between now and Monday, January 9th. There are no prizes as this is not a competition – it's just a fun way to gather a bunch of great friends in a single space to see everyone and have a chance to find new blogs and bloggers.
Here are the rules:
1. Take a self portrait (or have someone take your photo) of you either wearing something disco-ball like (sequined, shiny, silver, you get my drift…) or holding something fantastic that has to do with a disco ball (looks like one, IS one, etc.).
2. Have fun, be unique, show your personality and get creative.
3. The photo needs to show your entire face and at least part or all of your top half (not just your gorgeous face) so we can see what you are actually wearing or holding. It also needs to be current, so nothing older than a month — try to take the photo especially for #discomania if you can! More fun!
4. Upload the picture to this flickr group and include your name, location and blog URL beneath the photo.
5. NO TEXT on photos, please.
6. Tweet me when you've uploaded your photo – Tweet to @decor8 (holly) using hashtag #discomania
7. Once we see your photo, one of us will pin it to the Pinterest board with your blog name and link.
8. Tweet your pic anytime between now and January 9th.
I'll give our big blogger party a shout out on decor8 and if you blog it, I'll retweet your post too so all of my readers can "meet you" – it will be fun to see all of my favorite bloggers out there again for another virtual blogger party. Much love to you guys and remember, disco fever! Go #discomania, go!
(photos: debi treloar for decorate, j.crew.)