Hello decor8 readers! My name is Ishtar Olivera and I'm an illustrator and crafter from Spain. Two years ago I moved with my family to the UK and I can tell you it's been a very exciting adventure so far! I'm so happy to live just two hours away from London. I can visit whenever I need a fresh dose of inspiration, feel like taking the kids to the museums or attend unique events like the Renegade Craft Fair!
This was the second year that the event was held in London, at The Old Truman Brewery on September 15th and 16th. I had the date reserved on my calendar as soon as I learned about it and so, off I went, early on a Sunday morning and this is what I found waiting for me, oh my!
There's nothing that I love more than flea markets and craft fairs! Handmade crafted objects are real treasures to me. I feel happy just walking along the booths and talking to people and admiring their work. I think they even have a  special energy! You can feel it as soon as you walk in.
There's something welcoming about these events don't you think?
I loved how spacious and luminous The Old Trueman Brewery was, and how all the booths were displayed, the bunting along the ceiling, the cheerful colors of the tables, the variety of crafts, the music playing in the background and the friendly folks at the door greeting you! See? How can you not feel welcome ; )
Oh, but where to start? So many lovely things to see! Jewelry, dolls, tea cups and pins, tea towels and prints! Here are a few of my favorite things…
First, cute pin cushion houses…
And even ice cream and hedgehog badges! These were made by the sweet illustrator Debbie Greenaway.
Embroidered words to stop by, read and laugh at made by Stephanie Tillman from What Party.
So hilarious and original!
I was surprised to find artists I have followed and admired for years like Stella Baggott from Atelier Stella. I really find her ceramics to be one of a kind. Little succulent pots, doves, clouds with raindrops and even spoons! All with their cute faces which make them irresistible!
I had to bring one of her Mr. Spoons home with me. Who wouldn't want a spoon with nose and eyes to stir the coffee with ? : ) Don't forget to check out her website for more lovely ceramics.
Next was the booth of talented doll maker Lucy Brasher from The Cat in the Shoe – you could spot her whimsical creatures from afar!
Really something special, don't you think?
And then there the Sweet Trash booth filled with wonderful quirky colors and curiosities made of recycled garments and objects.
A bit of kitsch here and there topped up with retro style marvels! Sweet!
The booth of Butterscotch and Beesting had the loveliest circus themed housewares; cushions, lampshades, teacups…
Their booth was beautifully decorated as well. It's something I enjoy very much about these events: the creativity artists show while setting up their booths in order to make them stand out and be attractive to customers. The theme and colors they choose, different props, it was so inspiring.
Then there are booths that really don't need to do much, because the artists' crafts and creations stand out all by themselves. Such is the case of Jess Quinn  and her rag dolls.
Jess was definitely one of my favorite artists of the fair. Her inspiration come from her childhood memories and the dolls her mum used to make.
Each doll had so much personality! The fabrics she uses are mostly vintage. They each come with fun accessories like sunglasses, scarfs, pom pom hair bands necklaces and more.
And last but not least the world of jimbobart and his hand-drawn ceramics. Bears, mice and badgers… Woodland creatures that have a special love for cakes (as he says himself ).
I very much enjoyed going through all his work!
And so, there you have it! A brief visit through London's Renegade Craft Fair and some of my favorite artists. I left with a smile and a spoon! And hoping to come back next year. :) I hope that you enjoyed my favorite things at the Renegade Craft Fair – thank you decor8 readers for having me as your guest today!
(photographs: Ishtar Olivera)
Hello decor8 readers! This is Jillian with another Shopgirl Visits column. Today I'm taking you with me on a market visit that you're bound to love. Have you heard about The Finders Keepers?
This design and art market supports emerging designers, artists & musicians. The markets, which were started 3 years ago by Sarah Thornton and Brooke Johnston, are held bi-annually in Sydney, Brisbane and Melbourne and are a huge hit.
My own introduction to the markets was a bit circuitous. I saw some of Kylie Johnson's ceramics on Pia's blog a few years ago and I was enchanted. I bought some of her work and soon started following her blog, Instinct and Grace. Kylie mentioned on the blog that she'd be in Sydney attending the Finders Keepers. I'd not been to Finders Keepers before so I decided to have a look see and whilst there, I found the Paperboat Press stall. I summoned up the courage to approach Kylie and I've been an annual visitor to the market since then, camera always in hand. You can see some of my earlier Finders Keepers images here on decor8 from 2010.
The Sydney Winter Finders Keepers were held on a cold, wet windy day in Sydney. I put on my boots, picked up my camera and firmly placed my 'Shopgirl visits for decor8' hat on my head and made my way over to the lovely Carriageworks building in Eveleigh.
The Sydney Finders Keepers is always a bustling event. What a better way to wile a way a wet Saturday than with a spot of shopping? The beauty of the markets is their ever changing nature. The line-up of stall holders varies with every market so you never quite know what to expect.
What did I find there? A beguiling mix of old favourites and some new discoveries. Some of my old favourites were there – Paperboat Press, Attia, the Storybook Rabbit and Bespoke Press.
And my new discoveries? The spare ceramics designed by Haydn Youlley, the funky Las Vegas style lighting from Fromage La Rue, some beautiful furniture from Ply Candy and a great pop up stationery shop, the Super Cool.

Did you see anything in my photos that caught your eye?
To check for upcoming markets and stallholder line-up you can check the Finders Keepers website.
See you again later this month with another Shopgirl Visits! – Jillian
(images/text: jillian leiboff)
I'm so excited to tell you about a lovely food styling and photography workshop to be held this summer in Germany in a nearby castle (romantic, right?) that I'll be guest teaching at! The talented ladies running the class, Lisa Nieschlag, Julia Cawley and Meeta K. Wolff, have invited me to guest speak for a morning and to work with students throughout the day as they go about their styling and photography exercises. This will be such a lovely, intimate workshop and I can't wait to take part. You can learn more about the workshop here and here.
I'll be covering the following topics on Saturday morning for 2 hours:

* My Story: Tips & tricks on building a meaningful career doing what you love
* Interior Styling: Going beyond the plate
* Staying On Top: Trends in cookbooks and food photography & styling
* Networking Online: Creating creative and meaningful blog content
* Q&A Session: Ask me, ask me, ask me! Anything and everything!
Please bring your notebook for my session because I'll give you loads to think about that you'll want to jot down. You'll walk away from this workshop energized and ready to style, take photos and use all of the tools that these lovely ladies have laid out for you as they have so much to teach you and offer – I can't wait to hang out with them and all of you for the weekend (I'll be there Friday and Saturday but only teaching Saturday morning and playing the big sister role throughout the day in case anyone needs help) as we all learn and grow together in an inspiring setting. So exciting!
NOTE: They just opened up 4 extra spaces for decor8 readers if any of you would like to join us so if you are interested please register as soon as possible as spots are being offered on a first come, first serve basis only.
Hopefully I'll be meeting you at the castle in July! xo
Thank you Lisa, Julia and Meeta for including me!
(images: meeta wolf)
I'm so happy to announce that the class I've been teaching online for three years alongside of Leslie Shewring is going on a road trip – we'll be teaching LIVE in NYC on Saturday, March 3rd and Sunday, March 4th. This will be an inspirational and intensive weekend long workshop for those interested in learning the creative business of blogging (for all levels but you must have some knowledge of blogging). We will teach you the art of producing beautiful color stories, still life photographs and gorgeous inspirational vignettes that you can photograph and use on your blog and how to blog your best. (Full details here.) We have split the class into two days so you can take them both or just one, full details are below.
I have been blogging full-time as a business for over six years and Leslie is a color expert, photographer and stylist who holds a degree in Architecture and another in Interior Design who has a background in product design – her designs have been stocked on the shelves of stores like Target and some of her most recent clients include American Greetings, UPPERCASE magazine, Stampington and more. Together, we plan to share our experiences, ups and downs and our expertise in blogging, styling and photography through hands-on lessons and lots of discussions and one-on-one time with our students. We want to share what we've learned over the years in a supportive, intimate setting so that you can walk away with the tools that you need to blog your best and to produce content that you can be proud of that is uniquely you and from the heart.

Class No. 1: The Creative Business of Blogging
Instructors: Holly Becker, Leslie Shewring
Teaching Assistant: Melissa De La Fuente
Date: Saturday, March 3
Location: New York City
Time: 10:00-5:00
Join Holly Becker and Leslie Shewring for a day to explore the creative business of blogging. In a relaxed approach, we'll discuss the key themes from the Blogging Your Way e-course and expand on them with new information and loads of inspiration and take away. This will be a small intimate class, giving you the opportunity to work closely with us to help you achieve your creative goals. We'll share case studies and tons of tips and tricks that will leave you inspired and ready to blog!
Some topics we'll cover:
– Finding your niche, personal style + your voice
– Writing from the heart
– Building your readership
– Getting out of creative ruts
– Social networking
– From blog to book – getting published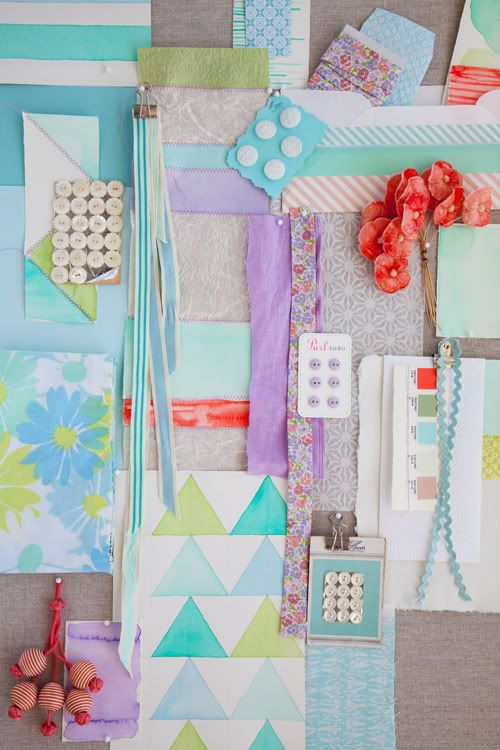 * * * * * * * * * * * * * * * * * * * * * * * * * * * * * * * * * * * * * * * * * *
Class No. 2: A Day of Color + Styling + Photography
Instructors: Holly Becker, Leslie Shewring
Teaching Assistant: Michelle Verdugo
Date: Sunday, March 4
Location: New York City
Time: 10:00-5:00
On Sunday, Holly and Leslie will spend the day sharing their approach to color, styling and photography. We will go over the importance of color palettes and how to collect inspiration. Then we will share composition tips for styling vignettes for your own photographs so you can watch us during our creative process and then, you'll be invited to join in with hands-on lessons in styling followed by a photography how-to. Holly will also share her experience of styling people's homes for photographs.
– Creating color palettes
– Gathering inspiration
– Composition
– Styling Vignettes
– Styling Homes
– Photography tips + editing ideas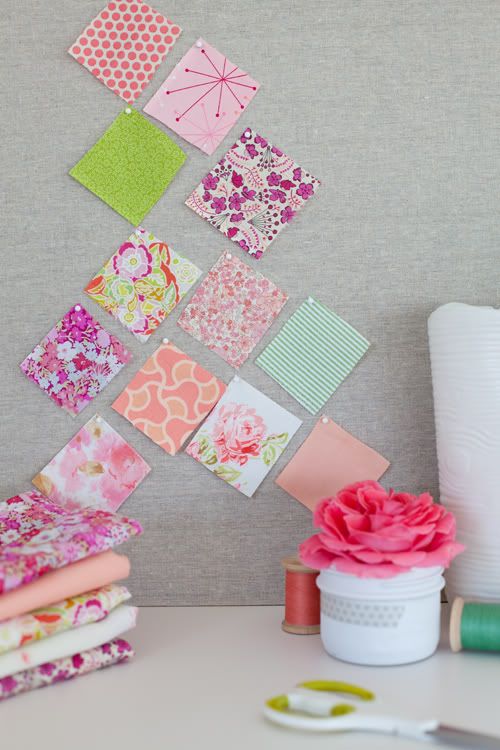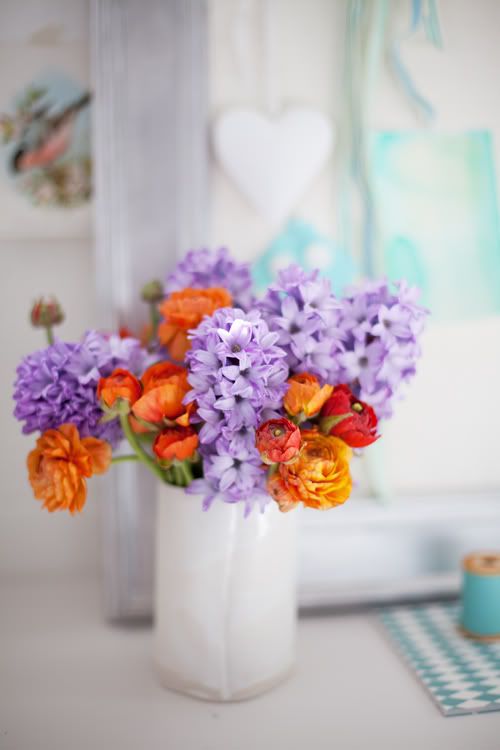 Note: Please bring your camera to class on Sunday. It is helpful if you have a Digital SLR camera so that we can talk about manual settings. A tripod is helpful but not mandatory! You are welcome to bring your laptop so you can upload the photos that you work on. Have Adobe Photoshop or Adobe Elements on your computer so we can give you some tips on photo editing, too.
Cancellations: Absolutely no refunds can be given for this workshop friends, so please make sure that you can make this date.
Costs: The cost of our workshop for two days (discounted 10%) includes all materials, coffee breaks and lunches is $711. If you choose to only take one day, the cost is $395.
Location: Saturday and Sunday we will meet at our studio space in NoHo, NYC. Address will be sent to students upon enrollment by February 25th.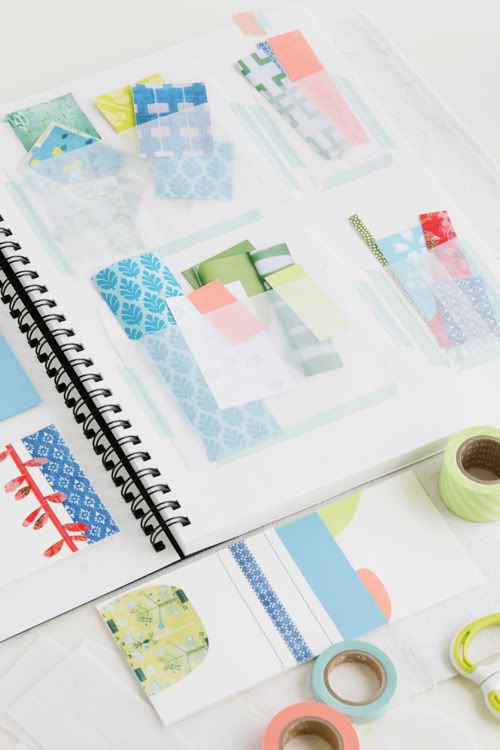 Space is extremely limited and we are at 50% enrollment already so if you'd like to join us, here is where you can learn more and make payment. Hope to see you soon!

xo, Holly & Leslie
(image: leslie shewring)