Hello everyone! Are you in need of a little Monday inspiration? Don't worry, you can depend on me to get your week started off on the right foot because I'm inspired by so much and am dying to share with you what's on my radar currently Ready? Okay so first on the agenda this week… let's talk about love and design. Liebe (lee-ba) may be the German word for love, but Liebe was once a Prime Minister in Denmark back in 1920 and today, Liebe is also the brand of Susan Liebe, owner and founder of this gorgeous storefront in Copenhagen known for interiors items and jewelry, ceramics, Liberty London textiles transformed into pretty cushions, and more.
I'm really smitten by Susan's aesthetic and products; I simply must see her shop. I like Susan's trained eye for pattern, texture, and color. I find her color palette quite soothing and modern but also very coastal in pale tones of blue, pink, green… So pretty.
My friend Daniella sells Liebe products in her store around the corner from where I live at a shop called Sommerflugl, but for the rest of you try visiting the Liebe online shop to make a purchase. I'm currently liking the Liebe heart earrings – I want to own several pairs in different colors – especially the yellow ones to pair with a yellow-cream blouse that I have with tiny black polka dots on it.
I'm also inspired by the preview of her work studio (see below) and home in this Japanese magazine with a focus on 19 Scandinavian spaces – so pretty! Susan is a true artist, her style is such a part of her life from the way she decorates to the things that she makes – there is a golden thread that runs through everything she puts her hands on and I love that defined style which is so uniquely her own. Finding your personal style is quite a challenge for many, but so worth it once you do define yours because then their is this lovely cohesive quality that binds together every fiber of your life and it really makes a different in how you approach each day, idea, adventure, goal… I could write a book on this, but it's a topic in which my passion runs deep.
What do you see that catches your eye in the images above? And by the way, happy Monday everyone! Cheers to a brand new week. :)
Oh and do you like what you see? The Traveling Mama posted a review about her visit to Susan's shop in Copenhagen with pretty photos, click here to see more.
(images: liebe)
You are going to love this home + lifestyle brand from the Netherlands! I wrote about HK Living over the winter since I first found them during a business trip in Hamburg at that time, but they've since launched gorgeous new products and offered to give decor8 readers an exclusive first peek – so here you go my friends! Drool like a fool along with me! :)
As you may have noticed, the whole industrial ethnic chic vibe is huge over in my part of the world. My home has touches of this trend as well. How about where you live?
I personally LOVE all of the natural materials combined with gray and black with shots of bright color, ethnic touches, and the overall relaxed vibe. It's so inspiring, global and attainable. What do you think? See anything that you like from the photos above? What is missing in a collection like this that you'd like to see more of?
(images: Isabella van Reeuwijk for HK Living)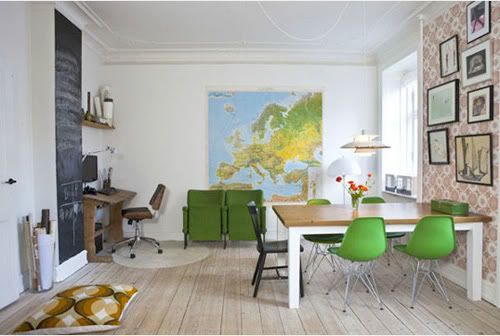 Hello, how are you doing today? I hope you're well and enjoying summer so far because I sure am. The weather is warm and sunny now (it was horrendous last week, I was becoming a bit blue by the grim temps) but it's all good now… Everyone is out and about shopping and chatting it up on the streets. My neighborhood is very cozy and friendly, we have a pedestrian only shopping street that is one mile long and filled with a variety of shops and restaurants and there is a weekly farmers' market and festivals from time to time, too. There's also lots of street musicians and ice cream shops. I think everyone had a cone in hand today and I'm inspired by the buzz outside because people energize me along with sunshine. I needed the boost that this gorgeous weather has brought. Now that I'm home it's time to blog and share with you some really nice things to inspire you so here with go… the first post of the week.
Photo: Mari Eriksson /Stylist: Johanna Flyckt
First up is Svenska Stylistgruppen which means Swedish Stylist Group. They are a group of talented stylists, photographers and journalists who specialize in fashion, interior design, beauty, food and gardening and work on a freelance basis for newspapers, advertising agencies and publishers. This group is a strong one with a good range of styles to choose from. In this post, I've outlined a few of my personal favorites noting both the photographer and the stylist so please click on all of the links to see more!
Photos: Per Ranung /Stylist: Tina Hellberg
Photos: Mari Eriksson /Stylist: Johanna Flyckt
Photos: Clive Tompsett /Stylist: Marie Delice Karlsson
Photos: Karin Foberg /Stylist: Anna Mård
Photos: Johan Sellén /Stylist: Ann Charlotte Ridderstolpe
Really nice, right? I love creative people, such a breath of fresh air. If you are looking for stylists, writers and photographers the Svenska Stylistgruppen is a good start!
(images: via svenska stylistgruppen)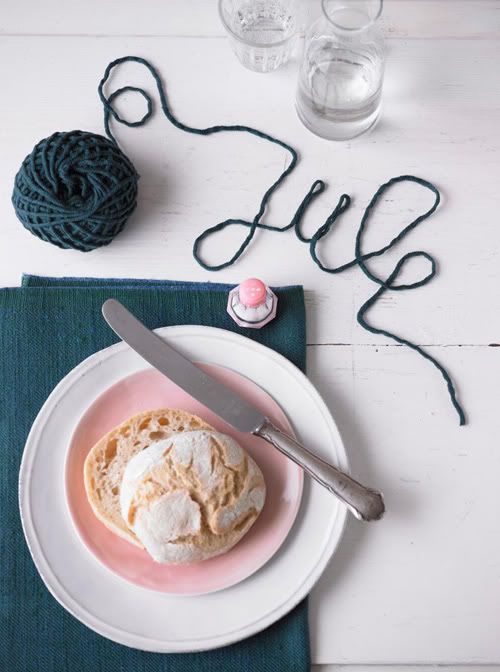 It's interesting how a culture is influenced by what is being shown as a "trend" in its leading magazines. In many ways magazines and books (and now blogs) have a very strong influence on a culture more than all of us are even aware of. When I first started reading German decorating magazines in the late 90's they were very different from what you'll find on the newsstands today which of course, is a good thing because moving forward and embracing change is good for everyone. As a result, what you found back then in stores and in people's homes was also reflective of what you'd find in magazines.
I think that people nowadays expect magazines to push the envelope a little and show them something they can't find on a blog or in a shop display or catalog already. People want to be pushed a bit I believe. I like magazines that push their readers to feel more confident about their own design decisions as well versus giving in to what the "norm" is doing. I like it when they take products in stores and style them up to show them being used a bit differently, repurposed even, and how to look at things differently. When I see some of the photographers and stylists in this country, like photographer Julia Hoersch who lives in Hamburg, Germany and who does lots of work for magazines and books, I think of how inspired those living in other parts of the world would be by her work so I want to briefly share a few glimpses of it in this post because I love her work but also the stylists she works with. You can tell there is a good relationship between her and the stylists because creative work always comes out more beautiful in my opinion when the photographer and stylist see eye-to-eye.
Julia Hoersch is a lady whom I'd like to meet someday. She's living only an hour away from me so perhaps it will be possible. I find her vision very fresh  and her eye is very well trained. I love how well she captures the arrangements of the stylists' work with her camera and that she brings her own personal aesthetic into each shot because there is a lovely cohesiveness to her portfolio despite the many different types of settings and objects, and well clients, that she has shot and worked for. I also love her angles and compositions, she really moves around a lot and experiments and as a result, comes up with some really nice photographs.
Quite drool inducing, right?
(images: julia hoersch, stylists katja gaumann, maria grossman and dietlind wolf )