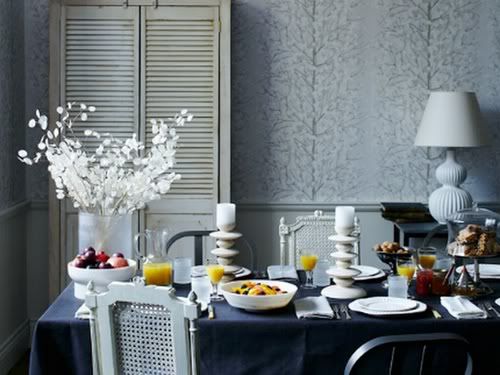 I just discovered the work of Michael Graydon, a photographer based in Toronto, and I had to share what he does because he is very talented and I thoroughly enjoyed looking through his online portfolio today. Here is a tiny glimpse of a few of my favorite shots that he has taken for his rather impressive list of clients… To see many more, visit his website and enjoy!
Michael specializes in homes, gardens, still life and food images for advertorial, editorial and packaging. I find his still life and food photographs my personal favorites, though I also noticed some portrait shots that I also found equally stunning. His work has graced the pages of such noteworthy publications as Canadian House & Home and Style At Home and his advertorial work includes some pretty big names like Johnson & Johnson, Knorr, Rowenta, HP and more.
I'm so happy to shine the spotlight on this talented man today because highlighting photographers that I come across who really make an impression on me is important. A photographer as strong as Michael certainly deserves recognition for his beautiful work.
(photography: michael graydon)
Hello and happy Monday to you! As you are aware, I have two regular contributors on decor8 who post once monthly in addition to my own daily musings, Leslie Shewring with her Color Me Pretty column and Anna-Malin Lindgren who pulls together the always inspiring Handmade Home. Today I'd like to spotlight decor8 contributor Anna-Malin who lives in Sweden and how beautifully she has captured Autumn because it inspired me so much as I read her blog this morning. I don't think she even set out to carry an Autumn theme on her blog for the past several weeks but she did it by simply photographing corners of her home and life and together, they composed a gorgeous visual Autumn story.
Autumn is my favorite season and I have lots of very close friends born in October – a random discovery that I only recently made when a friend brought it to my attention. There is something about the season that brings remarkable comfort from the color palette to lighting, food and drink.
Autumn means family, love, candlelight, messy "hat hair", comfort food, cuddling, baking, cozy clothes, warm blankets, the smell of a fireplace, hiking in the mountains, walking over crispy leaves, raking the yard then jumping into the gigantic pile of leaves that smells so very Autumn-y, reflecting on what matters most, hot apple cider, pretty scarves, reading with a warm kitty on your lap, a favorite coat, spiked hot cocoa, inviting friends over for a feast. Autumn is a very sincere, honest, no-frills season, isn't it? It's all about reflection, too. As the year starts to come to a close, it's hard not to pause and honestly take a look at our life and the direction in which it is going.
There is no bling or bam with Fall — it's just this turning over period from Summer to Winter that is graceful, touching, beautiful and authentic. It's flickering candles on the windowsill and fresh baked cookies from the oven – there's a realness to the season that draws me in. Autumn, in my opinion, is like no other – it's both high and low – melancholy yet full of hope – with gray weather and shortened days combined with the feeling of unconditional love and acceptance around the family dinner table.
Why do you love Autumn? What does it represent to you? I think for my Swedish friend Anna-Malin, it represents family and comfort just like it does for me. She did such a lovely job capturing the spirit of the season in these photos, wouldn't you agree?
To see more of Anna-Malin's photography, including gorgeous images of the season, please visit her beautiful and inspiring blog Helt Enkelt.
(photos: anna-malin lindgren)
Hello Friends! This is one of those, "Stop and smell the roses" posts. Even though the blooms have all faded and summer has come to a close, we can still draw inspiration from flowers because stores still stock plenty that you can bring indoors to add color long after your garden has faded.
It is during these busy autumn days that we need some time outs, wouldn't you agree? Time to notice the subtle seasonal changes and time to enjoy what is left of summer's bounty. I feel like I am writing this post primarily for myself as I only have a few moments to sit in between getting my son down for his nap, doing the fifth load of laundry, figuring out what is for dinner and then picking my daughter up from school. We all have our various forms of daily madness and hence the need for a moment or two of quiet solitude (if we are lucky).
Creativity needs these moments.
We need these spaces in our day to take a deep breath and notice some leaves or the color of some petals or whatever else nature is offering us. Since work is important and many of you cannot go outside right now and find some flowers to smell, I thought I would gather up some of my floral photographs from the past for you to enjoy. Hopefully this brief pause will help give you some creative ideas or at least a little break from your daily routine. It is pleasure to be back here on decor8 after taking a mini break this summer to travel, and I will see you here soon with my usual Color Me Pretty column later this month.
Until then, take good care. – Leslie Shewring.
(text, styling + photos: leslie shewring from a creative mint)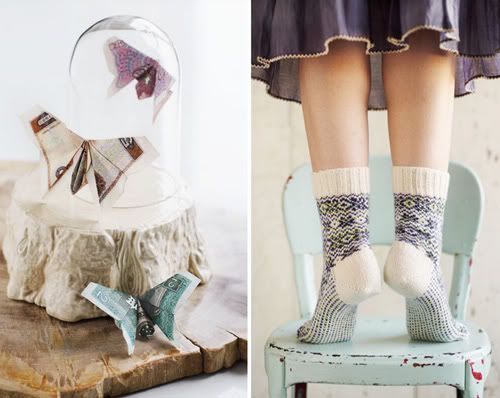 I'd not heard of New York photographer Alexandra Grablewski until today which makes me wonder how I could have missed her!? I recognize her photos, some of them at least, but not her name. This makes me almost sad and further inspires me to write this post to shout her name and website out to the world in case you identify her work but never knew of the genius behind the lens either. That would be such a pity…
Ah yes, she is a really good still life and food photographer. Her lighting is positively sublime. I could live in any of these views above. Would you like to take a peek into her portfolio online? You'll really like it and may do so here. It's a nice, relaxing way to wrap up a long week. I wonder who styles her photographs? Perhaps she'll pop in and tell us so I can shout them out, too.
(photos: Alexandra Grablewski)