Hello lovely friends and happy Monday to you! And a big Oh la laaaa is in order over the new Kate Spade website as it makes me feel so chipper today and ready for springtime. I'm redesigning decor8 currently and working with a new color palette and graphics and their site inspired to get my own blogging butt in gear so it's up and running with a new, fancy look soon too. Spring is all about growth and fresh new beginnings, isn't it?
I'm keeping my fingers crossed that someday the Kate Spade brand will grow to expand into interiors even more – I'd love to have Kate Spade tea towels, bath towels, a shower curtain, wallpaper, bedding… wouldn't that be so lovely?! I'm also hopping that they'll bring the brand over the pond and open a shop in nearby London or here in mainland Europe. A girl can dream but you never know do you!?
(image: kate spade)
Ooooh yes! The new spring things at Cox & Cox have arrived and being a big fan of their online shop, I simply must share some of my favorite things with you today. These put me in the mood for March which will be here tomorrow – yay!
I love the product shots at Cox & Cox, it's all so gorgeous and gives me lots of great ideas for setting things up around the house. I love, love, LOVE the paisley shelf and the barn stars in white are sweet, too.
(images: tara fisher and styled by tony hutchinson)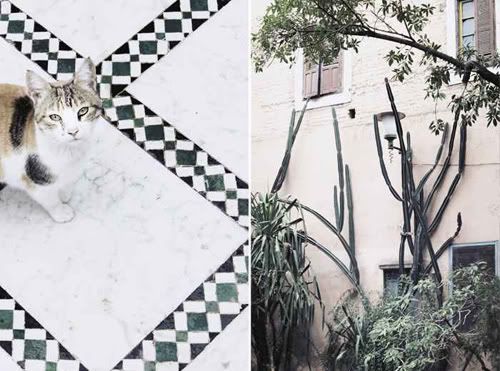 Sparrow & Co. is a big hit on the blogs these days so I figure I'll throw my opinion out there as well and join the masses in applauding this lovely new homewares collection by Scottish online shop owner Samuel Sparrow. Samuel is inspired by his travels and traditional crafting skills so his collection has an emphasis on, "Unique, handmade products from countries including Morocco, Uzbekistan, Asia, Central America and of course Scotland." I love what his is doing to merge all of his inspirations in a cohesive, inspiring product line…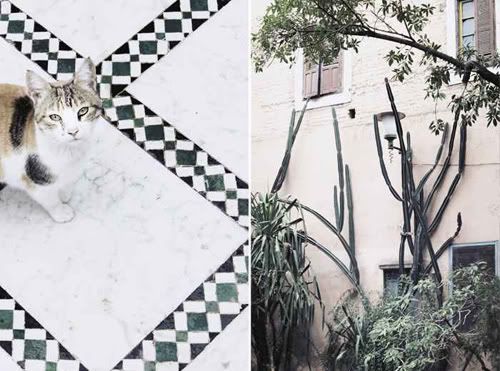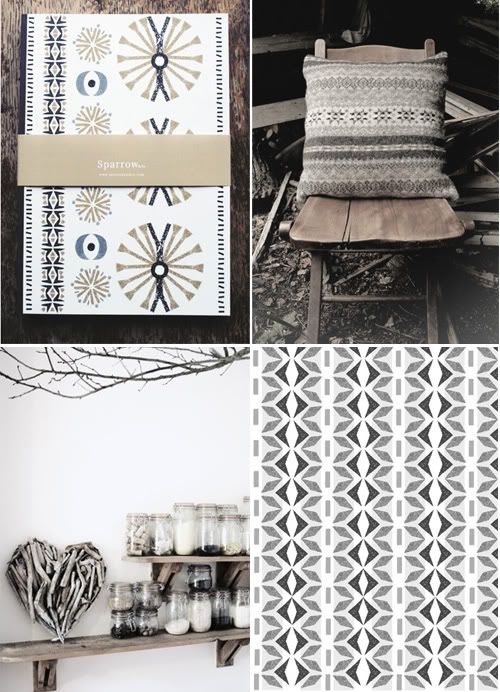 His recent trip to Morocco is highlighted in his product shots above, if you didn't already notice, and I can't help but feel a wave of nostalgia as I miss my lovely new friends + students and the teaching trip to Marrakesh last October… That was a very special 10 days that I'll never forget. Samuel is also inspired by Morocco, the sensory overload seemed to intoxicate him as well and I love how he interprets Moroccan design in way that feels very fresh. It's a bit rustic but also modern and clean with a dash of country style — rolling hills, stone houses, wide pine floors, antlers, furs, leather poufs… it can all work so nicely with the texture and earthy colors in his collection along with deep indigo, Majorelle blue and teal. Ah, yes.
(images: sparrow & co.)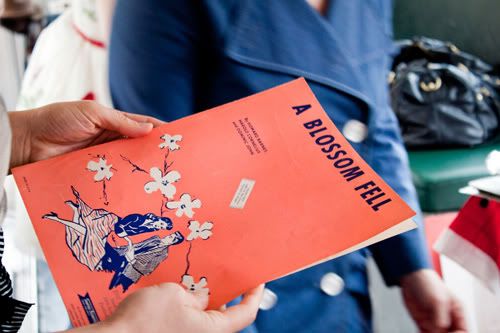 So, this women loses her job and has the genius idea to turn a double decker bus into a vintage shop. Really? Sounds like a lady that I want to know!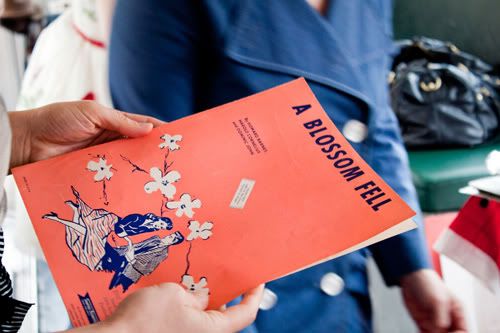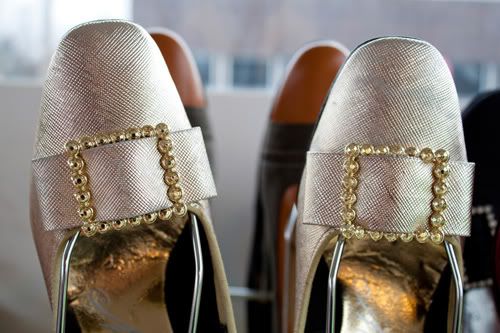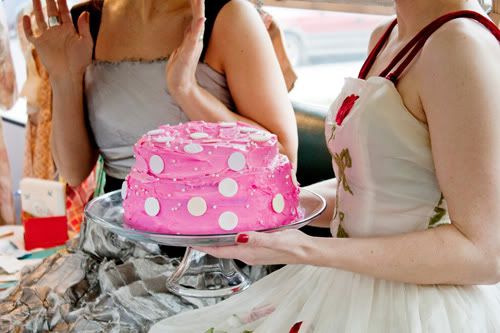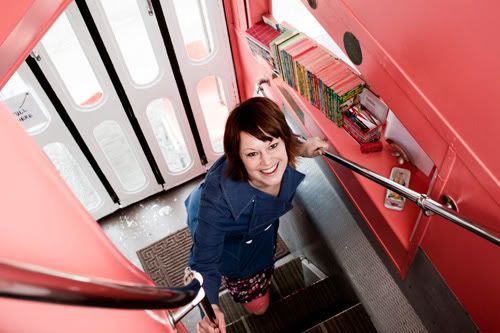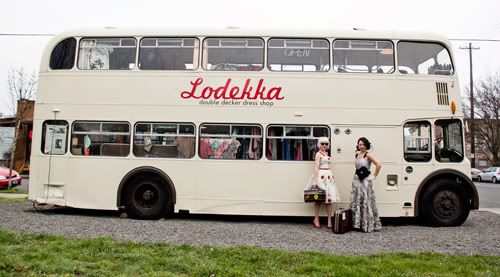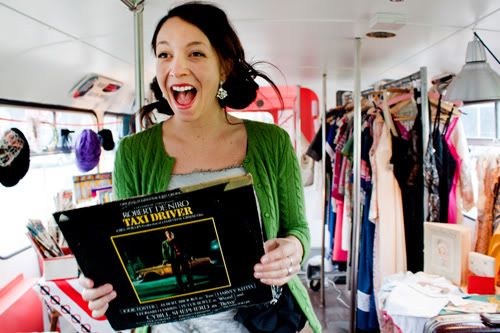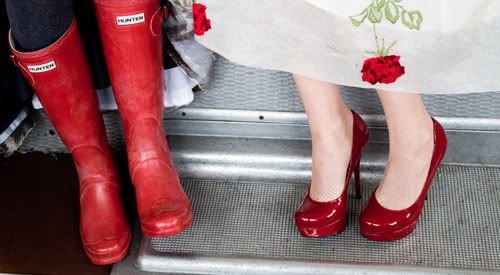 Lodekka is a restored British double decker bus (a 1965 Bristol Lodekka, hence the store name) that was transformed into a vintage dress shop and photographed by the talented Leela Cyd Ross who happens to be a great photographer AND a writer for Apartment Therapy's Kitchn site. Located in northeast Portland, Oregon the owner, Erin Sutherland, has created quite a unique and lovely shopping experience for those looking for their next party dress or some sparkly shoes. This whole concept makes me happy, a great space and a women who is so creative and just goes for it. Yay to Erin Sutherland!
Psst: Like jazz music? Erin is also part of a band – The Stolen Sweets. What a talented lady!
Thank you Leela for writing to me to share this gem of a shop!
(images: Leela Cyd Ross)