I thought I'd post lightly for the next few days as I'm still feeling under the weather and need to take it easy so I can spring back soon! How are you doing? Are you well? I certainly hope so. Seems though that lots of people are sick right now, at least many of my contacts online seem to have kids or partners who are battling the same strange cold that I have that doesn't seem to go away like all of the others. Boo, cold! I thought though that I'd pop in to share with you another inspiring shop tour from Australia photographer, Jillian Leiboff, who pops in to decor8 quite regularly to share the shops that she loves from her home country.
I wish I had a pro like Jillian camping out in every corner of the world shooting shops (and/or homes, everything inspirational!) to share on decor8 because I really enjoy seeing what stores are like in certain places that I don't get to visit too often (or in this case, never ever as I've not been to Australia before – have you?). Anyway, today's gorgeous shop tour shot by fabulous Jillian is located in Sydney and belongs to the famous ceramics company Mud. Would you like to take a peek?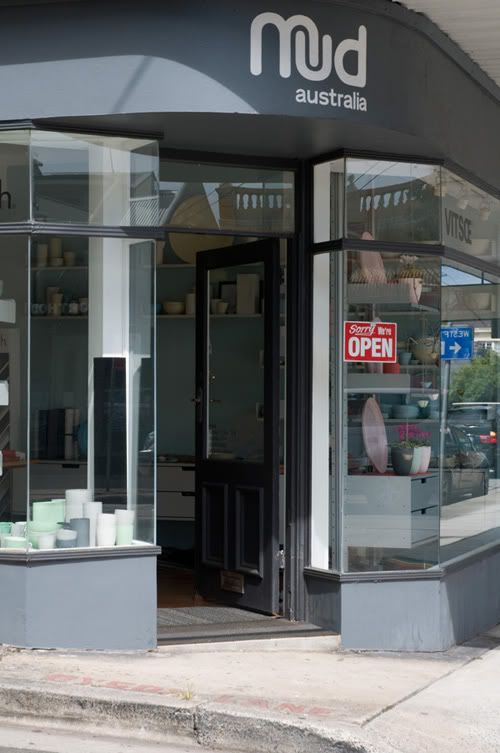 Notice the sign in red, it says something you may not expect… I love fun little details, don't you?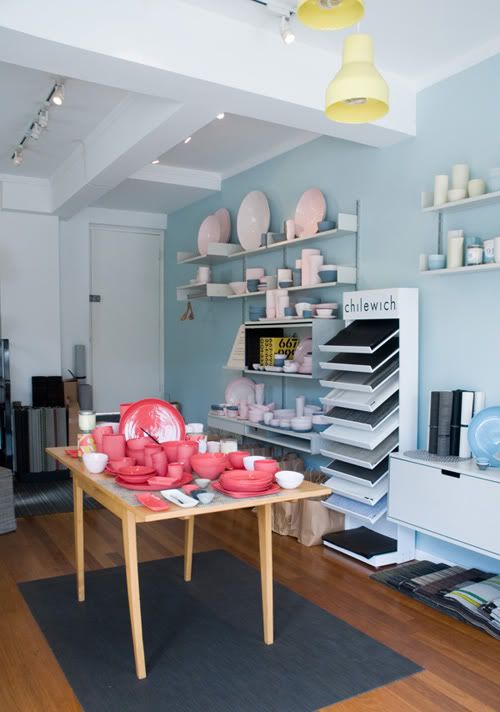 For as long as I've been blogging, I've been in love with Mud products — I mean, who isn't? Their smooth matte finishes, dreamy pastel colors, yummy grey and white tones — it's a playground in this store for any lover of tactile, quality goods and a full-on amusement park for the senses if you also happen to adore ceramics and collect/use them regularly. I think we would all love to own Mud ceramics – I can't seem to locate a dealer near to where I live but perhaps in the future… Do you own anything from them? I know they are a favorite of food stylists, for good reason…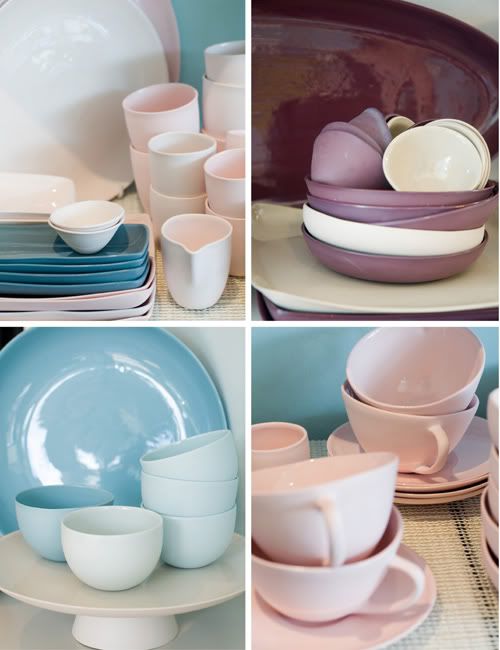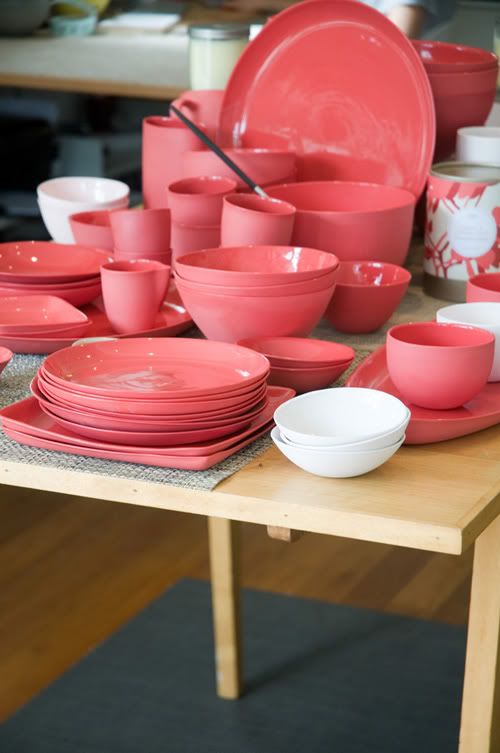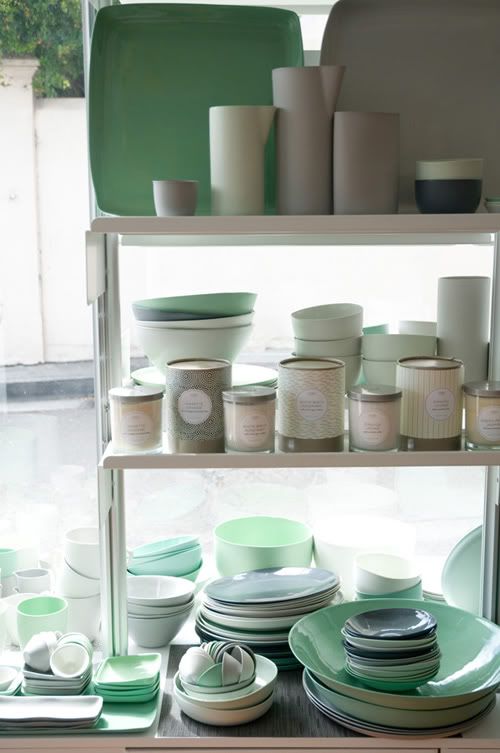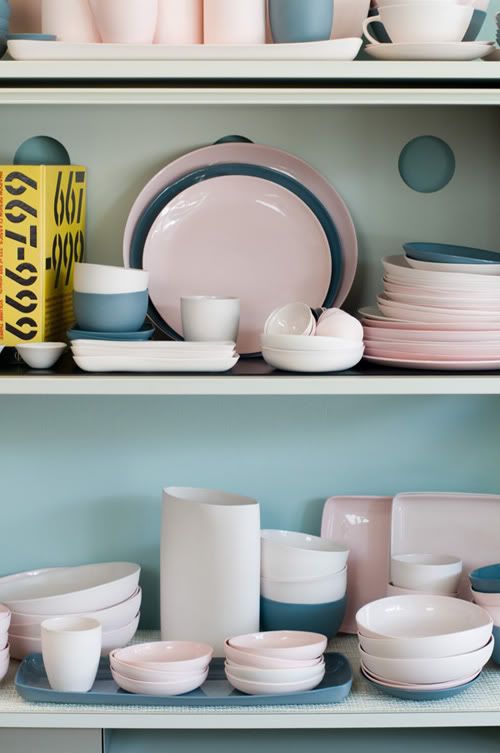 Note: Mud at 134 Edgecliff Road in Woollahra (shown above) is closed for renovations until June 1st.
A special thank you to wonderful Jillian and of course, Mud owner James Kirton for permission to share these images on decor8.
(images: jillian leiboff)
I have a few shop tours to share with you, one today and another for Monday, both shot by brilliant Australian photographer Jillian Leiboff who photographed this inspiring Sydney shop shown below called davidmetnicole (yes, all one word). I love a good shop tour and davidmetnicole is certainly a place I'd love to visit and rummage through one day so I simply must take you virtual shopping with me! C'mon, let's go!
Husband and wife duo, David and Nicole Page, are the creative minds behind this gorgeous shop which specializes in items for the well dressed home and according to David and Nicole, that means everything vintage from furniture to lighting, accessories and more. Each piece is well considered, curated, and quality pieces can be found from the UK, France and America with vintage and antiques ranging from the 1850s – 1950s.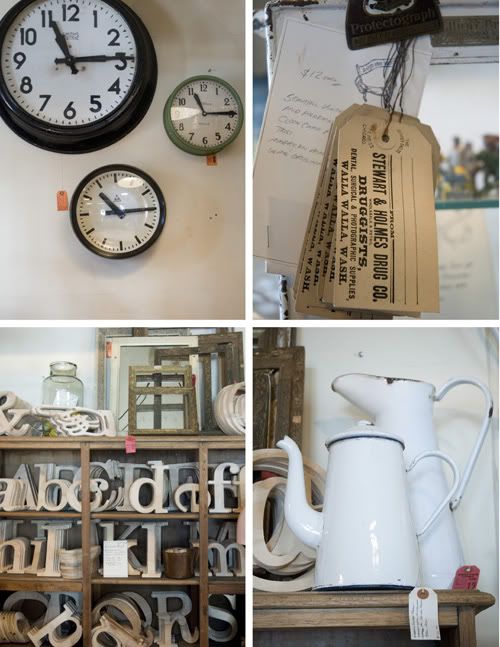 Old clocks, tags, letters, enamelware – what's NOT to love in this place.
This fun shop is always changing and is both intimate and charming but also, "with a bit of theatre as every good retail store should be," says owner Nicole. I personally love all of the textures and how each piece seems to have a story hidden within.
I love the crisp black storefront, it calls to me… "Come, spend money, leave happy…"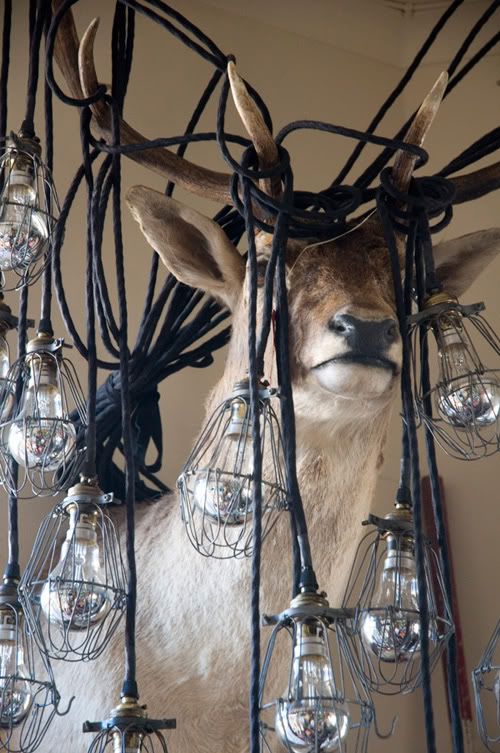 More bulbs for your buck? Sorry, bad joke. And psst did you hear, wire frames are all the rage.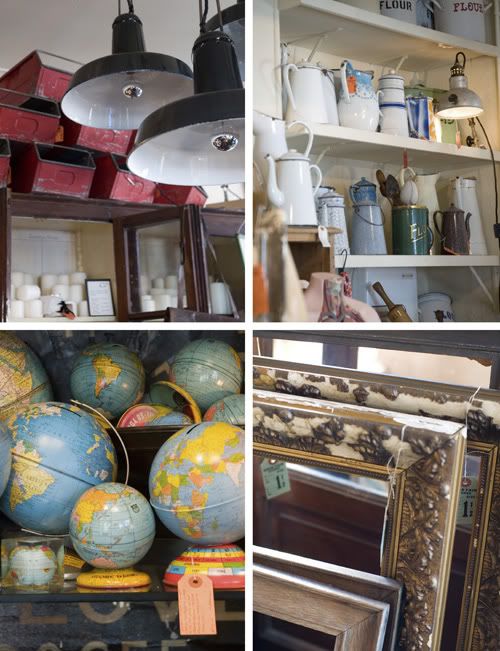 Industrial pendants (a huge trend of the moment), globes, frames that you can paint or just hang as they are, shelves of delicious vessels for flowers, cooking, collecting…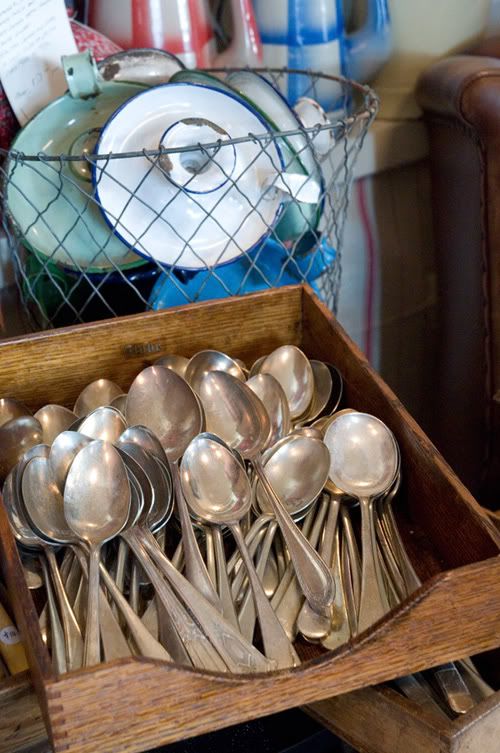 I love mismatched vintage silverware. There is nothing prettier in my opinion and in some cases, it's super affordable.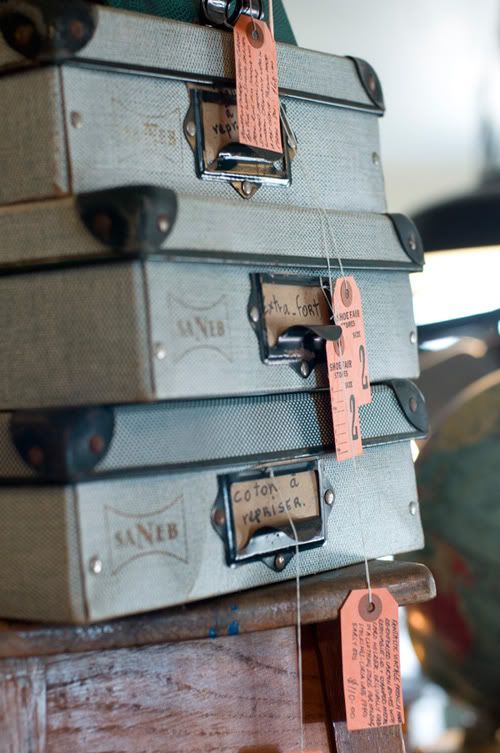 Suitcases, especially vintage and antique ones, are also a huge trend item right now but they will no doubt stick around for awhile because they are both practical and beautiful. Stack them as your bedside table, place them on top of your cabinet for storage, put them in your little boy's room to store legos and things…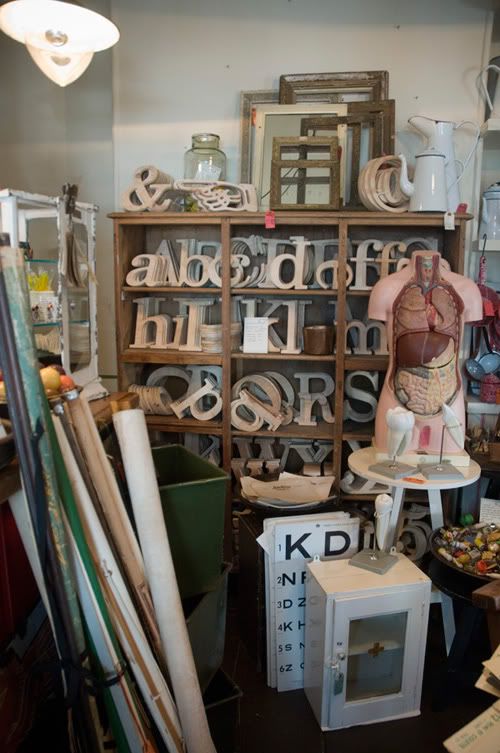 Thank you Jillian for these lovely images that for me, inspire a whole slew of decorating ideas. I love looking at each photo and imagining how I would use the item either as is in my own home, or as something else – repurposing things is so much fun as it presents an exciting challenge I think. Jillian photographed another gorgeous shop that I'll show you on Monday so stay tuned for that. A special thanks for giving me the permission to share your store on decor8, David and Nicole – it's amazing!
(images: jillian leiboff)
Love to order goods from giddy London but hate paying the $30, $40, $50+  that it often costs to ship things over to the states or mainland Europe? Well my friends, you won't be paying a single dime for shipping in this lovely shop for the next week…
Do you recall my recent post about Lisa Stickley and her fabulous new bedding? Well, news travels fast and guess what? She was so pleased to be featured on decor8 that she asked if my readers in North America, Europe and the UK would be interested in FREE SHIPPING on everything offered in her web shop. Well of course we would! This means huge savings starting now for one full week so open those wallets and cha-ching your way to shopping bliss!
Please, take advantage of this wonderful exclusive deal for decor8 readers. Simply fill your virtual shopping carts and if you have a shipping address in North America, Europe or the UK your shipping fee will be ZERO. I'm thrilled because I want to place an order for a few things myself. This offer ends on March 16 and you need no special code as they know to expect you in their online shop so please take advantage of it soon!
By the way, the Lisa Stickley store in London just did a little shuffling around and their new shop interior looks so beautiful that I thought I'd share it with you above. It's also a nice chance for you to see some of her beautiful wares in situ. Tempting, eh?
Enjoy your big fat freebie my lovely friends! xo
(images: lisa stickley)
Would you like to go shopping with me for a moment today? We can… c'mon — let's go visit Susan Sheller from Cotton Love Home in Woollahra, Sydney, Australia. This lovely shop is both chic and casual and specializes in Belgian interiors with an infusion of the Hamptons and a dash of ethnic chic. I love eclectic style – taking this from that corner of the world and combining it with something else from another favorite culture and boom – you have created a look of your own. How do you make it work? The common thread is usually the color palette that holds everything together.
In the case of Cotton Love Home, it's color (mostly neutrals), patterns (subtle graphic prints) and texture (objects that are very tactile from nubby linens to woodgrains and wools. And like me, Susan loves products from Flamant, a leading decoration and furniture brand in Europe, which she carries in her Australian store.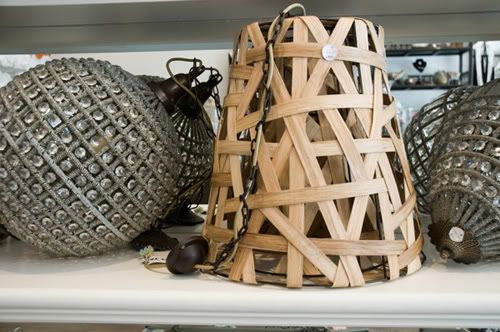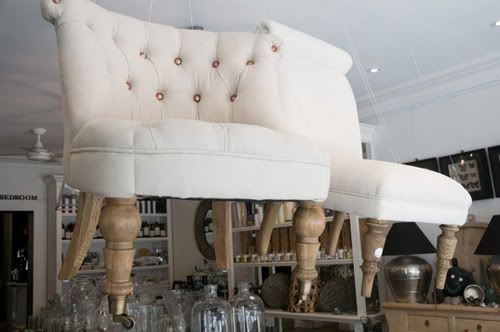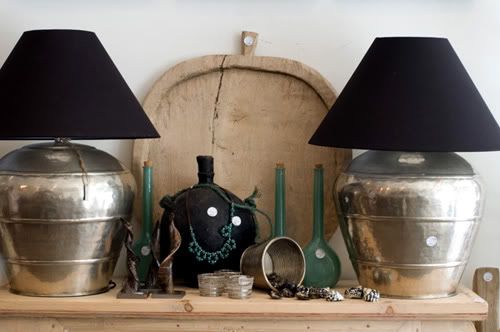 I have to shout out Australian photographer Jillian Leiboff who shot all of the above photos for Susan and offered to share them with decor8 readers – beautiful work, Jillian – thank you!
(images: jillian leiboff)