Hello lovely friends! It's Friday and the sun is huge in the sky here shining all around like a total show off hot shot and I love it! The best part is that it will continue throughout the weekend and be hanging around for all of next week so I can get out and about to some gardens and parks, bring my camera, and snappity snap snap! Speaking of being out and about…
I JUST found out the scoop yesterday over at Little Brown Pen about Wayfare magazine and I flipped through the pilot issue of this lovely travel-focused e-mag about to make its grand debut this summer. Seems my friend Nichole knows (and blogged about) her meet up with the Prêt à Voyager blogger who works for Wayfare, Anne Ditmeyer (the magazine's art director) which is how I found out about it. Good news travels fast thanks to wee little things called blogs and Nichole is always in the loop. She's SUCH a star.
Wayfare is, in a nutshell, a more fancy pants travel mag meant to one up the cheesy newsstand variety out there since it's presenting itself as more than just a place to find generic travel destinations. To me, Wayfare is all about embracing the wanderlust lifestyle that so many seem to have, especially lately. Most of us not only dream of travel but dream of leaving it all behind and relocating to our dream destination.
It's funny though, ever since relocating from Boston to northern Germany, I've spent a lot of time discussing wanderlust with my friends here and in other European countries and unlike my American pals, a lot less of them are interested in relocating to a new country to start all over again. When I poll my American girlfriends it's like 8 out of 10 want to relocate (mostly to Paris!) and nearly all of them would if family and jobs didn't tie them to their current spot. If you have entertained the thought of leaving it all behind, feel like taking a virtual vacation, need new ideas as to where to travel or simply want to live vicariously through others, Wayfare promises to feed your wanderlust cravings with stories of daring souls who are out there doing their thing.
Wayfare is as much about travel and relocation as good presentation and well written text. Great layouts, good looking fonts and the fact that they go beyond theme parks, NYC, Paris, Vegas, London and Rome gives it a major thumbs up from me. Not that I don't like mags featuring top destinations but hey, it's cool to see what's going on in Burundi, Ontario and western Oregon for instance — which their pilot issue just-so-happens to cover.
So there you have it, another e-mag on its way to digital newsstands nearest to you. Check out their pilot issue HERE.
(images: screenshots from wayfare mag)
Hello friends! I'm in one of those writing moods today where words just bubble forth like some kind of crazy fountain! It's a great mood to be in because now I'm home and no longer traveling so I CAN write on decor8 regularly again and it feels wonderful. I always miss blogging and the practice of writing daily when I'm on the road, writing is total freedom for me. Another freedom, or shall I say creative release (sounds weird but it really is), is when I pull together things visually into handmade books. I've been doing this for ages, since I was a little curious kid, and it started by pulling pages from teen magazines and Highlights magazine then collecting them into photo albums with those giant clear pages… You know the ones that you peel to stick in your pages on that strange adhesive so when you lay stuff on it the paper sorta sticks, then you press the clear page on top. Yeah, those old school albums, woot!
I filled those things with inspirations from magazine pages to stickers, letters from penpals and labels from things that I liked. I also used blank journals and diaries or handmade books that I made by stapling together copy paper with a stapler to form a gutter down the middle. I started doing those in the late 1970's when I was maybe 6 years old and I continued making them my entire life – writing in some, sticking things in others – I had sticker books, inspiration books, books I wrote and illustrated with my own stories, and diaries filled with secrets and wishes and how I imagined my "adult" life to be — which usually involved becoming an author, marrying a cute boy, having a baby and living in another country in a really nice house.
Well… Little me ended up wanting the same goals as I grew older and I often wonder at times if that clarity came through the consistent exercise of capturing my imagination and dreams into something more tangible like the books that I made over the years? I believe that the more you either write down or visually share with yourself and/or others, the more you capture your imagination in a sense and freeze it,  perhaps it helps put you on your way to gaining a bit more clarity as you make your way through life. Interesting to ponder, right?
This spread was inspired by a home we shot in the English countryside recently. I came home and pulled this together using images that felt like the home I had worked in in the same color palette.
I almost want to challenge you to test this theory on your own life and to see if, after a year of consistently maintaining private journals and books, whether or not you start to gain a better sense of self. We're constantly evolving so there is never an end point to all of this since we'll be growing as long as we live (or at least lets make that our goal!) but the act of conscious "slow" living vs. hectic "speed" living IS something we really want to do, at least that's what I find most attractive these days as I see the hectic path is ultimately reallyyyyyyy boring and makes time go by much to quickly.
I'm wondering now if all of this tapping in and recording our inspirations, goals, heartaches, lessons learned, ideas, etc. is what enhances the experience of living in a way. What do you think?
This is a capture of fabrics and ribbons that I collected while in London for a project from various stores like Liberty and VV Rouleaux. I wanted to pull them all together in one place because now I'll always remember them in case I want to work from this palette in the future on another project.
I thought to go along with my words that I'd share a few images that I took with my iPhone today of these mood board pages that I made in a book over the past six weeks – they show some of the impressions that I've had on the road while I've been working on my next book. I didn't feel like writing my impressions from each trip in a diary because I have to write so much as it is INSIDE of the actual book and on this blog that the thought of writing a diary during this time made me a bit tense. I still, however, wanted to keep track of my inspirations along the way so I thought to do it in a visual way instead. Plus, it ended up inspiring me through a bit of a creative challenge. This book gave me a chance to record things with a glue stick and a few minutes of my time. I shared this with our Blogging Your Way Road Trip students recently in New York and they seemed to be very inspired by it. I hope you are too.
This was pulled together based on the same home in the English countryside that had inspired me so, so much. I used found items, washi tape, paint swatches, buttons, clips, etc. to pull together a paper that reflected the mood of that home.
Creating visual records can be very inspiring while you're doing them but also to look back on them, for me at least, I inspires me all over again. For instance from this book I am able to recall the exact things that struck a chord with me on certain trips — seeing them again gave me some new ideas for the future.
Remember… Mood boards don't have to be on actual boards on your wall. As I taught last year in the series of Mood Board Workshops in the US and London for Anthropologie, mood boards can be on a wall, in a book, in a manilla folder, in a mini mood board book (aka portable photo album with clear sleeves) or an inspiration wire which is horizontal and hung across a wall, window or above a sofa or bed – anywhere that you want really – where you can tack on what catches your eye at the moment. Visual recordings like this can be enlightening, especially as you begin to see patterns in your thinking, spot a theme or discover new ideas.
This is a spread that I created using tears and bits that I've been collecting in my desk drawer for several months. I noticed everything I had collected there fit together in a strange way so I decided to put them in the book so that I could refer to this later. I love seeing how gray, cream, goldenrod, industrial elements, strong graphics (like numbers, silhouettes and maps), polka dots and a bit of olive green can work with a touch of a floral fabric that is a bit country. Again, it's all about capturing moments and collecting them someplace outside of our own heads (or a desk drawer).
What I love about the books that I've been creating at home since I was a kid is that, unlike a board or string or something that's a bit decorative and public in your home that others potentially see, you don't have to edit out anything or hold back in your books. It's also different from a blog or Pinterest because your book can be private and a total immersion into self. Often when you compose mood boards at home or online you tend to hold back for some reason whereas a book that you can store can be less about sharing with others and more about sharing with yourself, personal growth, learning and saving to look back on for years to come. You can include themes that may be too embarrassing to share publicly or explore topics that you may feel are too private to pass around within your online social network. It's a very nice way to bookmark your life visually and I love it.
This was created when I got back from Paris a few weeks ago. Some visuals that reflected how I saw Paris…
I hope this post today inspired you somehow to be a bit more active when it comes to recording your thoughts in a more visual, organized but still fun and freestyle way. Always take time to absorb your surroundings, then collect them into something tangible so that your inspiration can be tapped in to during those "creative rut" periods…
What do you think of this idea to collect visual notes into small books at home? Do you do make these too? If so, post them on your blog and share the link below if you'd like so we can see them!
(images: holly becker for decor8)
I recently had the pleasure of dining at ABC Kitchen in Manhattan not just once, but 3 times in the span of 11 days! I know, right!??! Amazing. It's a hard place to get a reservation but it seemed I knew the right people or had a stroke of luck. I want to tell you about it because I was so deeply inspired by the interior and from the exquisite organic meals that I enjoyed there. Here are some of the things you can expect to see in this space that are also sold in the adjacent ABC Home store in case you wanted to get this look at home…
Above: 1. Jan Burz porcelain 2. Vintage plates from your local flea market or antiques dealer 3. I loved the mugs – I ordered tea and was immediately impressed by these. I was told they sold out but now I see them on their website and am sad because I wanted a set of 6 for my home here in Germany. They were the absolute best mug ever. 4. Clear glass egg lamp, 5. Integral tables, 6. Basic white chairs you can find anywhere – these are the Steelwood chairs but they no longer stock them at ABC so try something like the Arper instead, 7. Elena Lyakir fine art photography, 8. Integral bar stool.
(I snapped this above with my iPhone during brunch on Sunday.)
Amazing chef Jean-Georges Vongerichten is also the mastermind behind this gorgeous eatery, who also happens to be an author of a cookbook called, "Home Cooking with Jean-Georges," and I just bought a copy after visiting his restaurant because the food was that good. I'm so smitten by ABC Kitchen that I want to shout out to the world that if you ever get a chance to eat at this place, DO IT. These photos that I found online don't even do this place justice, it's even better in person.
ABC Kitchen is heavenly – the service was great and the crowd was completely free of pretentious creeps – you know the ones that normally flock to these types of foodie places – this was definitely a cool crowd but without the attitude which made the atmosphere even nicer. The food was top notch – fresh, organic, locally grown and amazing and the price point for what you ordered was excellent. Everything from their wine to cocktails, desserts and breads, brunch and dinner, salads and entrees – it was all impressive and exquisite – it's a real farm-t0-table experience.
The interior design is equally delicious with white brick walls, mercury glass behind the bar and in the bathrooms, exposed beam ceilings brought in from old barns, gorgeous furniture and lighting, lots of recycled elements… There was nothing about it that I would change. The design was mostly done by Paulette Cole, CEO and Creative Director of ABC Home, and felt cozy, unique, delicate and intimate. I also loved the vibe and that no matter how packed it became (and it was always packed), it was never too loud and the music never overpowered the conversation, it was there but subtle and the lighting made everyone look their best – it was always beautifully illuminated day or night. There are no windows in the dining space so there was no natural light, which definitely made it an ideal place for dinner but not idea for taking photos and definitely not ideal for brunch – I enjoyed brunch but it feels more like a nighttime spot for me and I totally loved it.
Another highlight of this space came down to the attention to detail – like the place settings. Brown eco-friendly kraft paper place mats, vintage linen napkins, petite flower arrangements in tiny square glass vases, vintage silverware, mismatched floral-patterned vintage china, handmade porcelain dinnerware in white by Jan Burz — nothing was too precious yet everything felt so, so precious – how did they do that!?
Some of my favorites on the menu included: Roast Carrot and Avocado Salad with Crunchy Seeds and Citrus, Cookie plate, Shaved Fluke with Blood Oranges, Roasted Kabocha Squash Toast fresh ricotta and apple cider vinegar, Crab toast, Roasted Beets with Homemade Yogurt,Caramelized Brussels Sprouts, Roasted Eggplant Toast with marinated peppers and lemon , Pear Bourdaloue Tart, Birthday Cake, Salted Caramel-Peanut Ice Cream Sundae, Grilled Chicken Waldorf Salad, Roasted Eggplant Toast with marinated peppers and lemon, Still Warm Fresh Mozzarella olive oil, sea salt and black pepper, Black Sea Bass with chilies and herbs, baby market potatoes and spinach and of course a glass of Riesling trocken, Sybille Kuntz 2008, mosel, Germany!
Yes, all of that – whenever I went I was with several people and we just ordered lots of plates and shared everything tapas style which I highly suggest doing because then you can try a little of everything. What a special space and a new favorite place to eat in Manhattan. While in NYC, I also ate at Il Bagatto (sat next to Kirstie Alley! ha ha!), La Esquina (great Mexican food in a really cool underground "hidden" space), The Standard Grill (ate undercooked fish and got deathly ill for two days – spent a lot of money to get sick), The Breslin (nice place but severely overpriced and very salty food, incredibly rude waitstaff – we were all shocked.)… Also ate at a few random places in Koreatown that were excellent and ate at a little cafe above Kinokuniya book center which had great sushi and Asian desserts and ate at two different locations of Le Pain Quotidien which has really good food for a "fast food" eatery.
Can't remember all of the other locations where we ate – but had breakfast a few times at egg in Brooklyn and that was fine but I still don't understand why Biscuits and Gravy had one biscuit on a plate with a bowl of gravy on the side – the waitress promised me that it only came with one biscuit, maybe I was just hungry or daft but I thought for $10 that was quite pricey for one biscuit! I noticed this happened a lot in NYC though with waitstaff, most acted totally disinterested when you had something to say that wasn't super positive and gushy. Oh well.
But ABC Kitchen rocked – loved my experiences there and I'd definitely go back and hope you'll check it out too!
A special thanks to my dear friend Leslie for sharing this gem of a place with me in the first place!
(images: 2nd image: holly becker, all others: abc home)
Hello dear friends! I must say that being in NYC is nothing less than energizing as my head is spinning with ideas and I feel very excited about the road ahead of me since I've been able to build out some ideas since coming here last week. I'm in New York until Sunday night, tomorrow I begin working with Debi Treloar, but for the first half of my trip I was with Leslie Shewring working on our class called the Blogging Your Way Road Trip.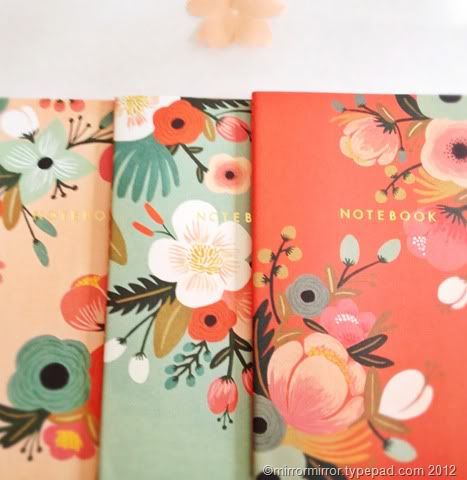 For those of you familiar with Blogging Your Way, it is a class I founded three years ago online as a virtual workshop that takes place a few times each year and it is where I teach, along with my friend and biz partner Leslie, about taking a creative approach to blogging, photography, styling and many other topics that relate to all of that. Our goal is that once you learn the technical aspects of blogging in those dummies guides, you'll come to us to learn the creative and fun stuff. Of course, we teach some nuts and bolts too about copyright law, how to deal with copycats and template ideas but over all our approach is that if blogging is looked upon as less of an exercise of writing and more as a creative pursuit, your time online will count more and you'll reach more people. I believe strongly in using your blog as a catalyst to live your best life, meaning let the blog motivate you to do things that you love so you can then turn around and share them with your readers. Your blog should be a motivator, not a chore.

When I thought about teaching this class offline I wondered often how it would translate but after this weekend I can tell that it translated quite well! I felt very honored to be among so many talented and creative woman on both Saturday and Sunday, some flew in as far as London for our workshop and others from Seattle, Kentucky, Ohio, Boston, D.C., it was quite amazing really. Leslie, who taught the class too, was amazing in her execution of her materials previously taught online through our class. Taking all of that material offline to teach hands-on was exciting for me to see her do so effortlessly and very well. She rocked it and if you were at the class I am sure you will agree with me. Saturday was more of an intense learning session and Sunday was more about interacting and moving around the room – working hands on.
Overall, I felt the class gave students something very special in a small learning environment that just isn't offered that often out there – most classes as huge or part of conferences and while those are great – many of our students commented that they preferred working in and learning with smaller more "niche" groups and this is exactly what Leslie and I were shooting for  – to provide our students with a very special learning environment where they could work closely with us and one another.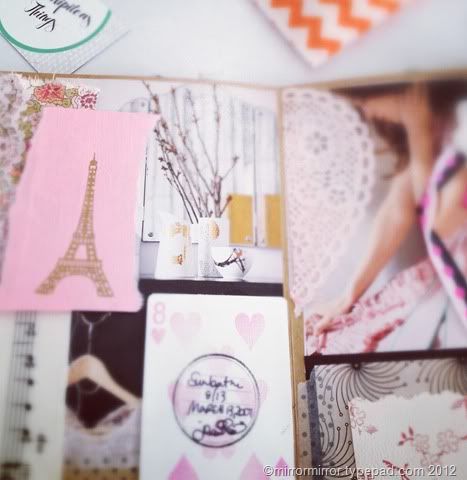 I've been teaching and lecturing for 15 years and same with Leslie, but this was a very special weekend and we enjoyed taking BYW offline and hope our students did too. We really bonded with loads of our students and want to thank Melissa de la Fuente, Michelle Verdugo and Julie Cove for helping us stay organized – these ladies were so critical to our success – and also to thank the very dear, dear Alex at Divine Studio for the gorgeous light studio where we taught. I also must thank Paul Lowe from Sweet Paul for being an inspirational drop-in guest on Sunday – his message was, "Just keep blogging, you never know where it can take you". With his online magazine about to become a print version sold exclusively at Anthropologie stores, he is a stellar example of someone talented who was able to find their voice and audience through blogging. I must also thank my publisher, Chronicle Books (Peter and Lorraine!!!) for supplying our students with lovely notebooks from Jill Bliss, Rifle Paper and for sending out the French General books for our students on Sunday.
THANK YOU STUDENTS for coming out to meet us and spend time learning together – we hope so much that you enjoyed it and will forever remember this road trip – it was wonderful!!!!!
xo, Holly
(images: those watermarked: mirror mirror and in out blogger audrey smit, all others by holly becker)