Instructors
Founder/Teacher
HOLLY BECKER

Holly Becker is an American best selling author, founder & editor of decor8, workshop leader, and interior stylist. As a pioneer of the design/decorating blog movement, she launched decor8 in January 2006 with only a handful of readers and quickly her site became an online destination for decorating enthusiasts, independent artists and designers looking for tips, inspiration and a supportive community to plug into on a daily basis. Building her blog from the ground up, decor8 has over 48,000 unique daily readers with 1.8 million monthly page views and continues to be ranked a must-visit source on the web for interiors and creative decorating. Holly is a true success story because she left behind a comfortable corporate job in management to follow her heart. She has turned her blog into a profitable business and has built a strong brand and following around her work and is passionate about showing others how they can do it, too.
In addition to decor8, Holly is an international bestselling author of both Decorate (12 editions) and Decorate Workshop (5 editions), with a third title to release in 2014. She is also a freelance journalist and interiors stylist with an impressive client list including Real Simple, Domino, Cookie, The Boston Globe, HGTV.com, HGTV magazine, Where Women Create Business and Boston magazine. Her 2011 book tour took her to Anthropologie stores across the USA and London to present her book, lead decorating workshops, sign books and meet readers. Her 2013 North American book tour will be sponsored by Chronicle Books and West Elm.
Holly additionally offers one-on-one blog workshops, lectures, group workshops and provides consulting for corporate clients including; West Elm, Anthropologie, Liberty, imm cologne, Ace Camps, Brigitte, Living At Home, Agentur Pedersen, Meet The Blogger, Soho House Berlin, 100% Design, Decorex, RICE, Frankfurter Buch Messe, DaWanda, FOCUS, The Creative Connection, imm cologne and Design Center Chelsea Harbour. Twitter: @decor8
Blog Boss co-Teacher
STEFANIE LUXAT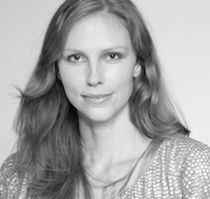 Stefanie Luxat is a seasoned German journalist who lives with her husband in Hamburg. She has over ten years of experience at top magazines including Stern, Maxi and Brigitte covering fashion, design and lifestyle and celebrity interviews, including Hollywood stars.
Before taking a leap of faith to pursue a freelance lifestyle, she was the head of three departments (food, living, travel) at Brigitte magazine for several years. Stefanie is currently working full-time as a freelance journalist and writing at, Ohhh Mhhh, a popular design and lifestyle blog that she founded in 2009 and is a go-to source for German-speaking readers around the the world.
To add to her list of professional accomplishments, her first book, Einfach heiraten! Das Hochzeitsbuch, will be published on February 25 and is loaded with creative DIY ideas for brides-to-be who want to plan a day to remember with a more personal touch. Stefanie will teach in the Blogging Your Way "Blog Boss" e-course during the month of March 2013. Twitter: @ohhhmhhh
Blog Boss co-Teacher
IRENE HOOFS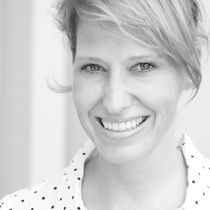 Originally from Amsterdam, Irene Hoofs graphic designer, mother of two young children and currently resides in Singapore with her husband while running two top design blogs: Bloesem and Bloesem Kids.
Irene has lived in several countries during the past decade which landed her in places such as Toronto, Kuala Lumpur and now Singapore. Living all over the world definitely gives her an edge as a blogger reporting on global trends yet staying true to her clean, modern and very Dutch design aesthetic. In addition to blogging, Irene recently started styling interiors objects on photo shoots for small brands and intends to soon open Bloesem Studio where she will work on her blogs, organize craft courses and sell her own designs. Irene will teach in the Blogging Your Way "Blog Boss" e-course during the month of March 2013. Twitter: @BloesemBlog
Tech Support/Photography co-Teacher
THORSTEN BECKER

Thorsten Becker is the glue that holds the course together and another instructor that you will meet during Blogging Your Way, BYW 2.0, Boot Camp and Blog Boss. Thorsten is an IT expert with 20 years of professional experience and he blogs his personal inspirations and photography on Alternate:Words. He has worked for such noted companies as KPMG, Continental, BMW and Fidelity Investments providing IT consulting, project management, data architecture services  as well as teaching PC classes, Web/Graphic Design and IT certification courses. He also has experience in both voice over and localization work for companies such as Adobe, Microsoft and Lionbridge. Thorsten studied economics and holds a master's certificate in English though his native language is German. He has a journalism background and has written many features, reviews and columns for German computer magazines, television and newspapers. He currently manages all technical aspects of decor8 and BYW and will provide technical assistance within the class website through the BYW Tech Support forum and through instructional videos. Twitter: @alternatewords