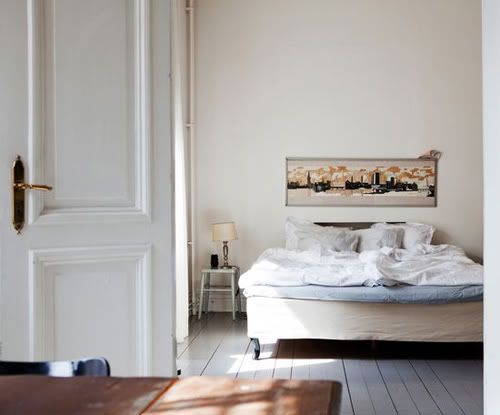 Nordic Design Blog
I had a chance to meet the founder of the Nordic Design blog recently, Catherine Lazure-Guinard, and she was so nice but her blog is also gorgeous since she is a talented curator with great vision. Catherine is a public relations and communications manager by day and a blogger by night who is from Quebec, Canada but now lives in the Netherlands and writes a blog about Scandinavian style. Hey, good for her for being so open-minded to change and new culture! Love it! Here is just a glimpse of some of the things she shares on her blog…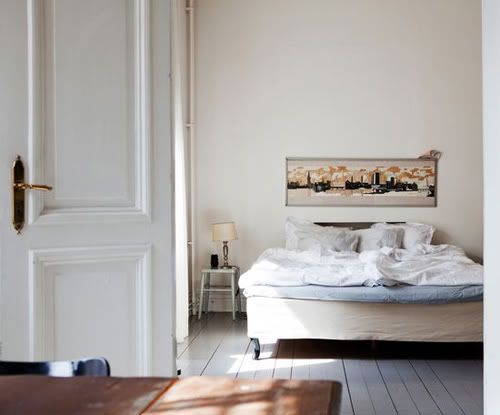 How sweet is this bedroom with those gorgeous painted wooden floors, the wonky lamp on a stool near the bed and that messy bed? This is so typical Scandinavian to me, casual but something to envy.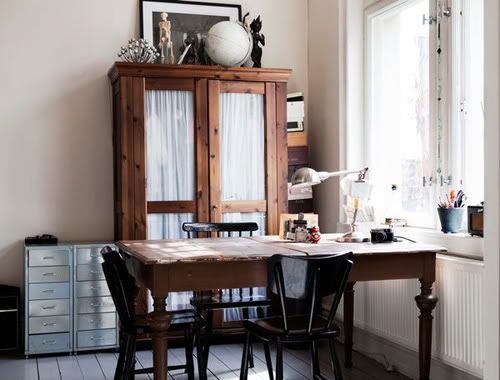 I like this messy work area that I'm thinking, doubles as an eating space or perhaps a client meeting area. The mismatched chairs in lacquered black are simple, understated beauty along with that vintage table.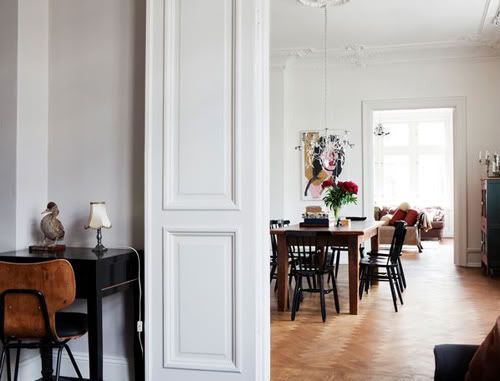 Another wonky little lamp, this time with some taxidermy – a duck! I like the openness of this space and how welcoming it feels.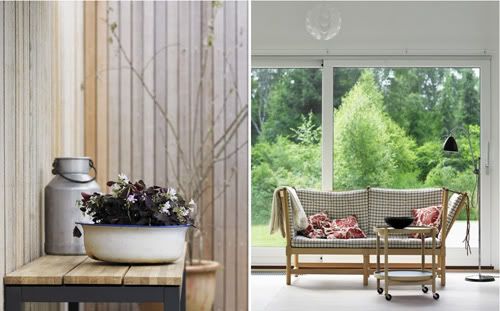 With Catherine's strength being in corporate branding and public relations, I can see why her blog is so well laid out and designed. Catherine is obviously drawn in to the homespun charm that Scandinavian design embodies — something so many of us love — and that is all about hygge – the Danish word for cozy, acceptance, well-being. I think that's why when you see a Scandi home, you can smell fresh rolls, flowers, see magazines laid out on the table, a sweater draped over a chair, a casual lived-in elegance that is imperfectly perfect as I always refer to these casual styles as being on decor8.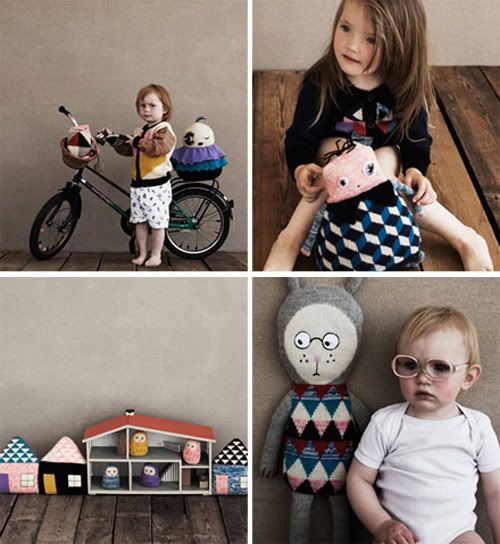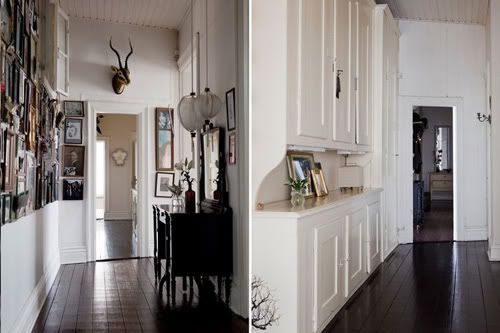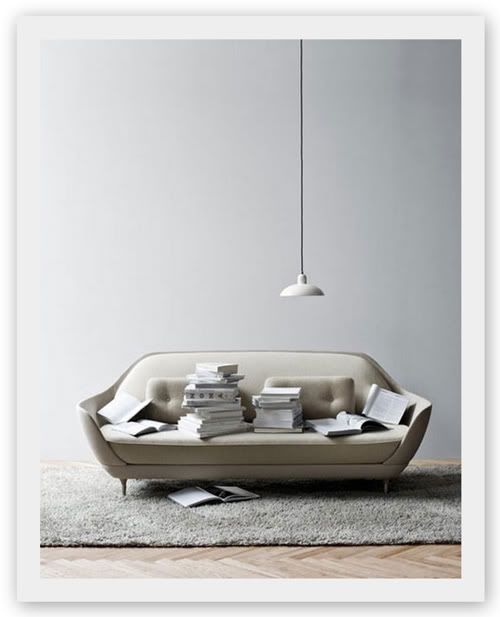 I hope that you'll visit Nordic Design and check out Catherine's finds today – it's the decor8 blog of the week so enjoy!
(images: femina, lucky boy sunday, Mikkel Adsbøl and stylist Katrine Martensen-Larsen, Fritz Hansen and Bolaget.)